The iRead Project and Dolphin Amigo Reader app help build pupil digital skills and reading abilities
Published:
iRead is a 4-year (2017-2020) project that aims to develop personalised learning technologies to support reading skills. The software combines a diverse set of learning applications and teaching tools for formative assessment. The project is focusing on primary school children across Europe, who:
are learning to read
are learning English as a foreign language
have dyslexia and are at risk of exclusion.
The aim of the project is to use educational resources and technology devices to help young students build their digital skills and become strong readers.
The project is funded by the EU H2020 and Dolphin is one of 15 partners from across the industry and education in 8 European countries. You can read more about the project on the iRead website.
As part of the project, Dolphin are developing a reading app called Amigo Reader. This is used to enable children taking part in the evaluation to read high quality, freely available digital reading materials with their own personalised presentation of the text to suit their reading preferences e.g. text size, font, background colour.
To keep informed about the latest iRead news and events please subscribe to the iRead newsletter.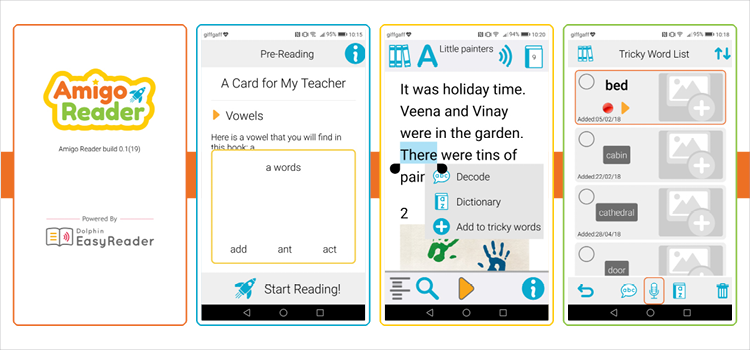 Did you find this useful? Then share with a colleague.