GuideConnect is even easier to use with voice input!
Published: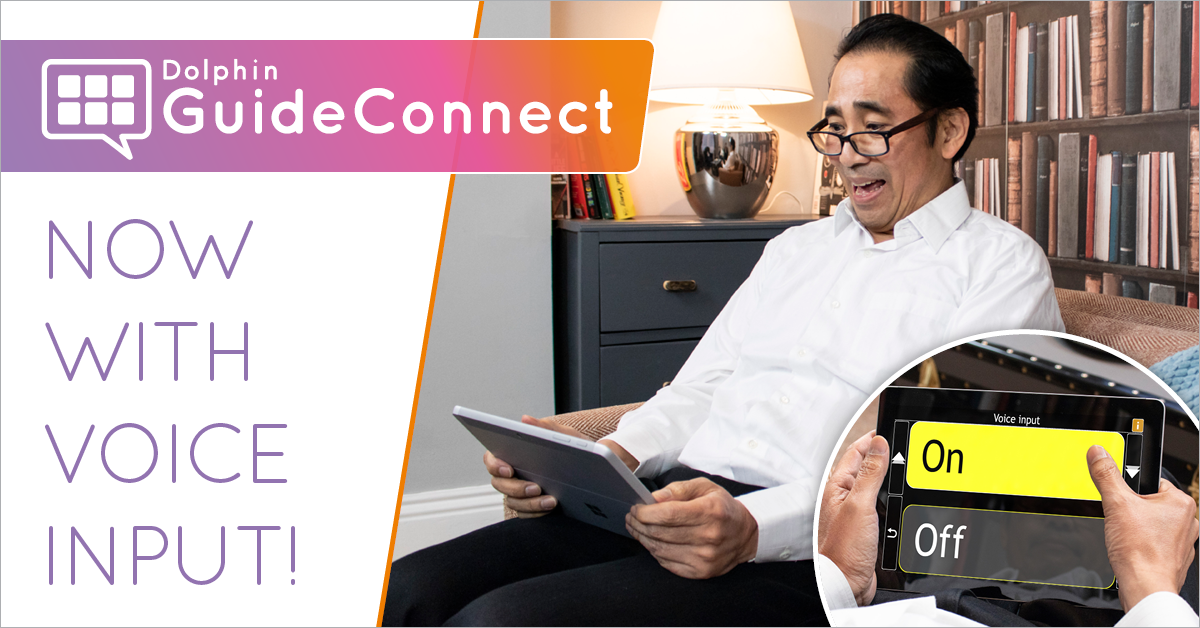 Our customers love GuideConnect, but it can be laborious to type emails or documents, or search the internet. So we have introduced new, fast voice input:
Perform accurate and speedy dictation in emails, documents and letters
Quickly enter contact details in emails and search terms on websites
Search for book titles simply – no more toiling through long lists
Equally, you want to search the web quickly and hands-free. So we have now ensured you can perform a Google search by voice input. Get answers in websites superfast – ask a question and GuideConnect does a Google Search and takes you straight to the top result.
New GuideConnect voice input makes life simpler:
Writing a letter to an old friend? Use voice input in documents to quickly compose a detailed message.
Sending an email to the local government? Voice input makes adding email addresses and content fast and easy.
Want to know what the weather will be like today? Just open the web browser and ask the question!
To use GuideConnect's voice input, you will dictate your text straight into the desktop, laptop, tablet or TV (via the new Dolphin remote). Then you will continue to navigate GuideConnect as usual, with either the keyboard, touchscreen or remote.
Watch our video:
Other key new features in GuideConnect 1.07:
Our Radio feature has been renamed Entertainment. Inside Entertainment you will now find Radio and another new GuideConnect feature, Podcasts.
With Podcasts you can easily listen to and 'favourite' podcasts.
To improve your Email experience we have made numerous fixes to remove minor frustrations, such as being unable to save emails to the drafts folder. In particular, users with a GuideMail, POP, Microsoft Live or Hotmail account will find their accounts now work perfectly.
For full details of all improvements visit GuideConnect v1.07 update.