SuperNova 18.03 released - free update for all v18 users
Published:

A free update has been released for all SuperNova 18 users. SuperNova 18.03 is immediatley available for all editions of SuperNova and can be downloaded via SuperNova's internet updater.
What's new in SuperNova 18.03?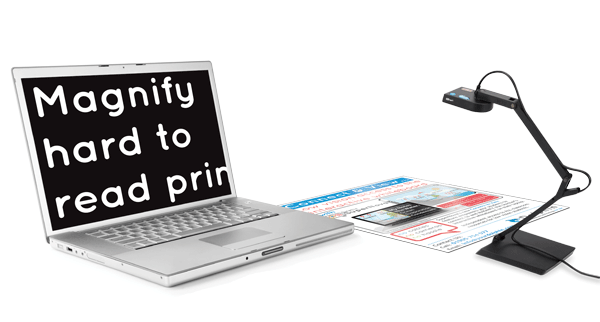 SuperNova 18.03 allows keyboard users to capture and scan documents with a camera in Connect & View. Multiple monitor users can now choose whether the control panel appears on the monitor with the mouse, or in the place that they left it.
NEW: Multiple Monitors. Added option to Visual>Multiple Monitors dialog to open the Control Panel on the monitor which has the mouse pointer.
NEW: Connect & View. Caps Lock + P will now capture the camera image.
NEW: Connect & View. Captured images are now saved to 'My Pictures' as well as the clipboard, so you can capture several pages quickly, then scan and read them later.
NEW: Connect & View. Pause key will lock/unlock the camera image.
NEW: Connect & View. Ctrl + Num Pad 7 (Cycle Magnification) will now rotate the image.
---
Learn more about Connect & View
Download a free 30-day trial of SuperNova
Explore the complete version history of SuperNova
---
Watch the Connect & View video: