Sabita and Saradindu Basu Centre for Blind Women - New Delhi
Published:
Whilst at Techshare India, our sales director Steve visited the Sabita and Saradindu Basu Centre for Blind Women in New Delhi.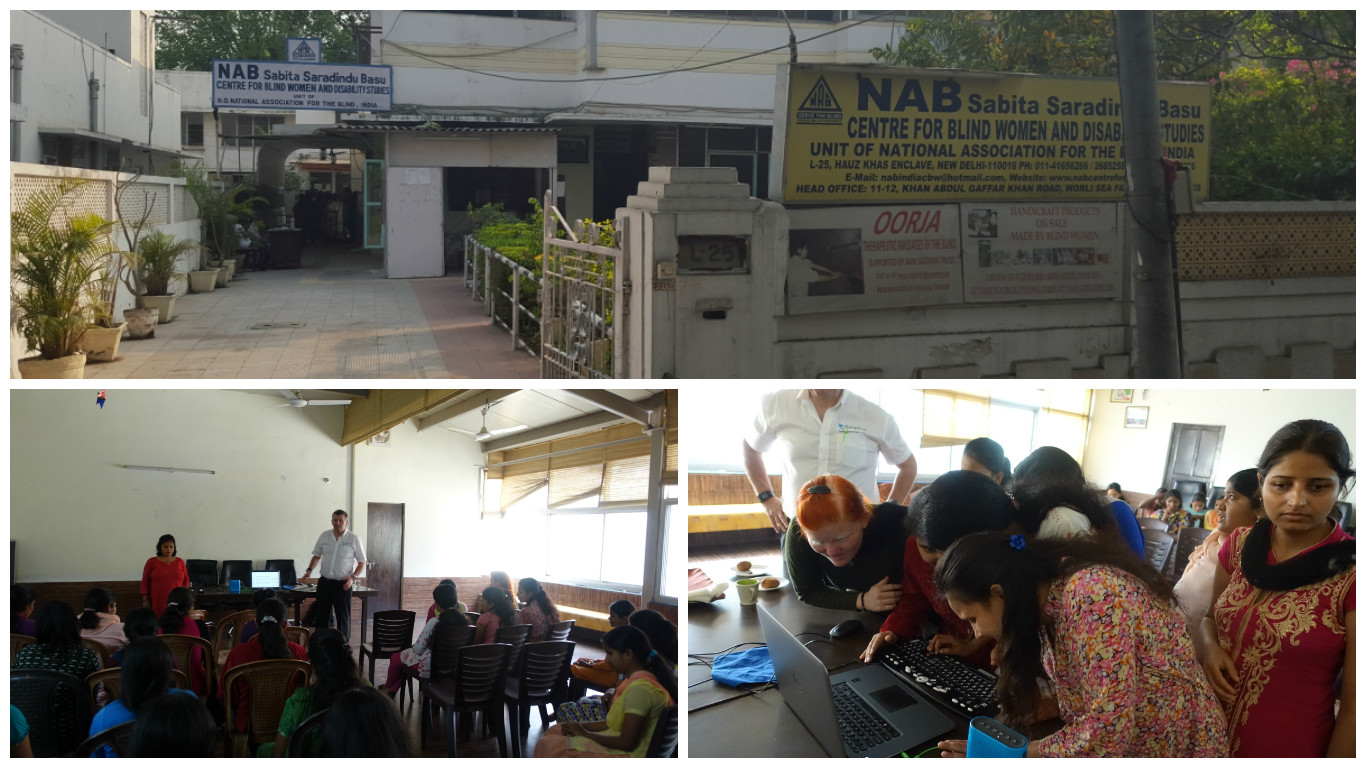 The centre provides education, support and counselling and is open to women of all ages who have been born blind or lost their sight in later life. It helps them to deal with the practical and social side of sight loss, as well as training in subjects such as technology, personal development and life skills. The centre aims to educate and empower it's members to the point they can leave the school and get jobs.
The ladies listened intently to Steve explain to them how technology can help them to achieve their employment goals, and loved getting some hands on time with SuperNova Magnifier & ScreenReader!
Good luck to all of the centre members and students in their endeavours, and safe travels to Steve who'll be heading back to the UK after a successful event organised by our friends at BarrierBreak.
---
If you're outside of the UK and want to buy Dolphin products in your country, you can find a dealer here.
---