Dolphin debuts latest classroom technology for VI students
Published: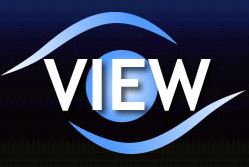 We'll be spending the next two days at the annual VIEW conference in Birmingham.
VIEW (Vision Impairment: Education and Wellbeing) is the professional membership association for QTVIs (Qualified Teachers of children and young people with vision impairment). A registered charity, VIEW represents the interests and needs of children and young people with visual impairment across the United Kingdom.
The conference brings together professionals from hospitals, universities and sight loss charities to share knowledge, information and best practice, as well as an exhibition area for attendees to discover technology and teaching aids to benefit their VI pupils.
In an exciting first, Dolphin will be previewing our latest classroom technology. With Connect & View from SuperNova students can connect to and magnify the teacher's interactive whiteboard on their own laptop; customising the view to meet their own magnification and colour scheme needs and using the split screen feature to make notes at the same time.
---
Visit us in the exhibition hall to see it in action, or contact our friendly team to find out more or pre-order ahead of the official release.
---