We've launched our "Technology Software Donation Program"
Published: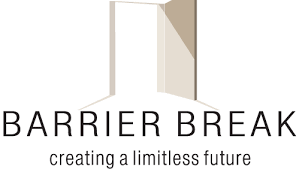 World Health Organisation figures show there are around 54 million people in India with low vision.
These people often lack the opportunity to develop skills for independence and employability.
In partnership with BarrierBreak we're looking to bring that opportunity to people who need it; through the use of technology. With SuperNova Magnifier & Speech, which supports both Indian English (Veena) and Hindi (Lekha), individuals can use a computer to complete the same tasks as their sighted peers; opening up the prospect of employability in areas previously inaccessible to them.
How does the Technology Software Donation Program work?
Dolphin and BarrierBreak are inviting not-for-profit organisations in India to apply to the program. Successful applicants will receive a SuperNova Magnifier & Speech licence, plus online support to train the trainer. Once skilled, the trainer will then use their knowledge and experience to train visually impaired individuals.
The program is intended to support the National Action Plan launched by Department of Persons with Disabilities, in collaboration with National Skills Development Corporation.
---
For more information or to apply, visit BarrierBreak's website.
---