Anne has macular degeneration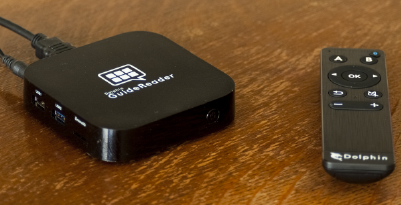 With virtually no reminaing sight, Anne hasn't let her sight loss hold her back. Gardening, teaching languages and singing in the local choir are just some of her hobbies. Having macular degeneration had restricted Anne to reading large print using eccentric viewing techniques. More recently further changes in her eye condition had made this approach impossible. When your background is education, reading forms a central part of your life, as Anne explains:
"I taught German to students for decades; I simply love languages. I've always been an avid reader, in both english and german of course! Before the arrival of grandkids and before my sight went, reading was a huge part of my life."
"I have used Guide from Dolphin for the past few years, primarily to send emails, keep my address book and diary and general send the odd piece of correspondence. Guide is very simple and accessible and really works for me."
When Dolphin approached Anne about testing GuideReader Pod, Anne's response was an immediate "Yes!"
"Losing my sight and losing my ability to read had changed so much. Guide wasn't able to solve the reading problem. So when Dolphin said there's a new product that they'd like me to try, I was so keen to get involved."
"GuideReader turned out to be a small 'pod' or box that plugged into my TV and just like my TV, it also has a remote control. Just like Guide, GuideReader has a menu that talks. It helps you find and download audio books. You step through the menus using the remote and GuideReader speaks out aloud where you are. The sounds comes through the TV - so it's as loud and clear as you need it."
"Day to day, when you're in the middle of a book, you just press one button on the remote and you're back in the book. The same button stops the book. I've just finished The Girl on the Train by Paula Hawkins, although there was more stopping the book than I'd have liked - mainly due to family!"