Barbara is back reading again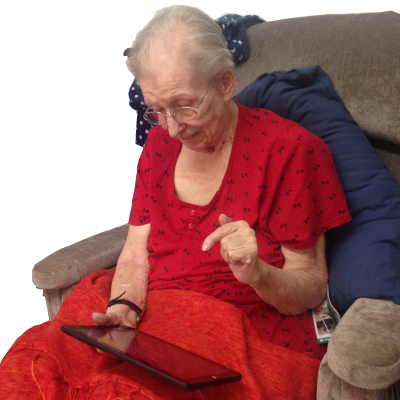 "I've been stuck in this room for nearly ten years. When your legs and your eyes go, you start to think this is your lot!"
Barbara has macular degeneration and what sight she has remaining is all in shades of grey.
"It's like living in a black and white movie, but until recently the plot was quite terrible. GuideReader has changed that. I've got a new lease of life. New energy. I know stuff now. When people come to visit I've things to tell them."
Barbara's son bought GuideReader so Barbara could get back to her first and original passion - reading. But it seems it's the newspaper that have really tickled her fancy.
"I get my papers delivered everyday, straight to my GuideReader Tablet. Before I was weeks behind on the local news. Now I'm more on the ball than my family. They're asking me."