EasyConverter & the Accessible Information Standard - FAQs

---
Frequently Asked Questions (FAQs)
---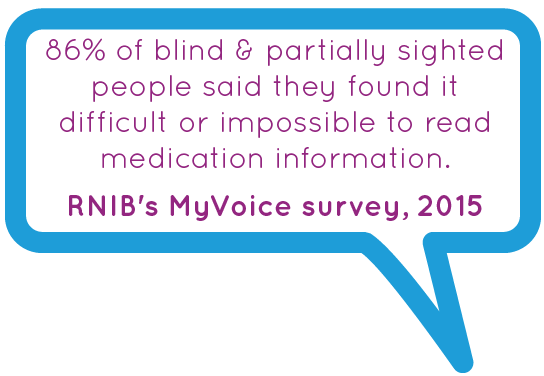 If you have questions about EasyConverter and its role in meeting the Accessible Information Standard, read on!
Q: What formats does EasyConverter make?
A: Braille, large print, audio and DAISY talking books.
Q: None of my team can read braille – is that a problem?
A: No. EasyConverter requires no braille knowledge. Simply pick grade 1 or grade 2 braille for your client and EasyConverter does all the complicated stuff for you.
Q: How do I 'print' the Braille?
A: Braille is printed, or embossed, via a braille embosser. This is an extra item that is required in addition to EasyConverter. Much like standard print, there are a variety of embossers available depending on quantities and sizes. Embossers start at £2450 and can be supplied by Dolphin.
Q: What does the audio sound like?
A: EasyConverter uses the highest quality speech synthesisers and offers a range of male and female voices. If you're an iphone user or have seen the adverts, you might recognise some of the voices when you hear them.
Q: Why can't I just make the large print by making the print bigger in my original document?
A: In some documents you could do. But there are limitations which documents can be edited. Equally writing the letter with a large font might help, but there is also an obligation to convert the contact details on the headed paper and the images that are included. Some NHS trusts have already recevied complaints from their partially sighted clients that parts of their corresponendence are still in regular font size, making it is impossible for them to read. Unlike this, EasyConverter handles ALL of the conversion for you.
Q: What size is large print?
A: There is no standard size, but sizes 18 to 20 point font are the most popular. When taking a request for large print communications, ask the patient what size is preferable.
Q: What type of documents can EasyConverter handle?
A: Input your Word documents, PDFs, HTML, Plain text or Rich Text format documents. If you have a scanner, EasyConverter can even scan paper documents that you might not have created in-house.
Q: How long does EasyConverter take to convert the alternative formats?
A: Typically a 2 page word document would take less than 10 seconds. Longer booklets take longer, but it is very rare for any document converstion to take more than a couple of minutes,
Q: I have a print leaflet that my client needs in an alternative format, but I don't have a Word doc with the text. Can EasyConverter help?
A: Yes. EasyConverter can scan the document and create the text for you. This is a slightly longer process, but EasyConverter makes it as simple as possible – even taking the images into the document as well, should you desire.
Q: We don't know how popular each of the formats are going to be. Do you have any idea?
A: Braille is read by less than 5% of people with a visual impairment. Large print is used by most people with partial sight, and would typically include people with age related sight loss, making up 70% of demand. Audio formats are the post popular with blind people that don't read braille, but also with readers with dyslexia and other learning difficulties.
Q: When I input my Word document, what work do I have to do?
A: The most important job is to ensure that any images or diagrams have a good image description. This image description will be read aloud in audio formats and will be brailled in the braille copies. It is therefore essential that the image description fully describes what is in the image and conveys any important messages that the image infers.
Q: Can EasyConverter help me with information in other languages?
A: Yes and no. Yes, EasyConverter can make Polish Braille, for example, from a document that contains polish text. But EasyConverter can not translate English text into Polish text.
Q: How can I trial EasyConverter?
A: A free 30-day trial is available to download from the Dolphin website. Register your details and we'll even include 30 days of free product support too. Alternatively you might prefer to join a EasyConverter webinar?
If you have a question about EasyConverter, creating alternative format information or if you need some technical advice, email James Nicholls or call 01905 754 577.
---
More About EasyConverter & the Accessible Information Standard:
---
Learn more about how EasyConverter can help you create alternative formats and comply with the Accessible Information Standard: