RNIB Review EasyConverter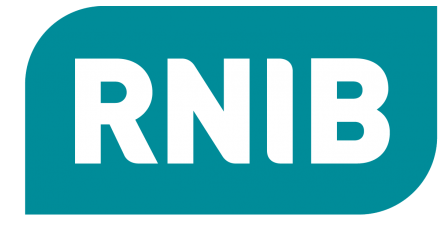 EasyConverter was put put to the test in a recent RNIB review. Miriam Waller, a Resource Technician for blind and partially sighted secondary school students in Bedfordshire was approached by the RNIB Curriculum team to conduct the trial. Fully familiar with the day-to-day difficulties of producing timely and quality alterntive format materials, Miriam put EasyConverter through its paces in a real life school setting. Her conclusion?
"Clear, user friendly and straight forward to use."
Giving Students All for Formats they Need and Deserve
Miriam is responsible for creating a number of accessible materials for her visually and print impaired students to use. Designed with the needs of people like Miriam in mind, EasyConverter allows users to create a variety of alternative format materials to meet the unique preferences of people with visual impairments and dyslexia.
"The overall benefit of EasyConverter is that you are buying one piece of software with so many different possibilities. In an educational setting, where there are a number of students all wanting the same document but needing different formats, this software should be able to meet most needs"
EasyConverter allows users to convert electronic and scanned paper-based documents into accessible formats including DAISY, large print, MP3 files, standard text and Braille.
With options to personalise the settings for the different output formats (such as the text size of the large print output and the playback speed of the MP3 output), EasyConverter allows the user to create tailor-made accessible format materials to cater for any visual and audio preference.
"First impressions of EasyConverter are very appealing. It is set out clearly and simply and the layout is user friendly."
Miriam stresses the impact that EasyConverter will have on her pupils who are entitled to receive learning materials in accessible formats:
"I am excited of the prospect of now being able to give pupils more of a choice of how they access their work."
Making Braille, Large Print and Audio Formats
EasyConverter's ability to create DAISY books and MP3 files in just a few clicks of the mouse is of great significance. DAISY is the world's fastest growing alternative format, and the popularity of MP3 mean that students can access information wherever they are.
"Using the MP3 and DAISY options is quick and easy. Both pick up any tags added to pictures making any work produced fully accessible…"
EasyConverter's large print output also goes beyond the call of duty. Not only does the large print output increase the text size of a source document, but the output also maintains consistent page numbering with the source document, ensuring that the output remains easy to navigate through.
"The large print option did everything I needed it to. I especially liked the automatic page numbering system."
A further unique feature of EasyConverter is its ability to input paper-based documents to be converted into accessible formats meaning that any document can become fully accessible in a matter of minutes with EasyConverter. Using this feature means no more hours stood at a photocopier for people in Miriam's shoes.
"The scanner is very accurate when scanning in text and not too much editing has to take place."
Miriam's Conclusion
"On the whole I found EasyConverter clear, user friendly and straight forward to use. I think it has a lot of potential."