The simplest way to browse books you can read
If print books are impossibly frustrating and mainstream reading devices too complicated, why not take a look at GuideReader? It's the simplest way to browse books you can read. Designed for people with sight loss, GuideReader connects directly to your favourite accessible book and newspaper libraries, so you can browse and read 100,000s of titles.
GuideReader features simple talking menus that 'guide' you through every step and enlarges the menus and your book as big as you need them! Add GuideReader to your Windows computer, or choose GuideReader Pod - a small hardware device that plugs directly into your TV and includes a remote control.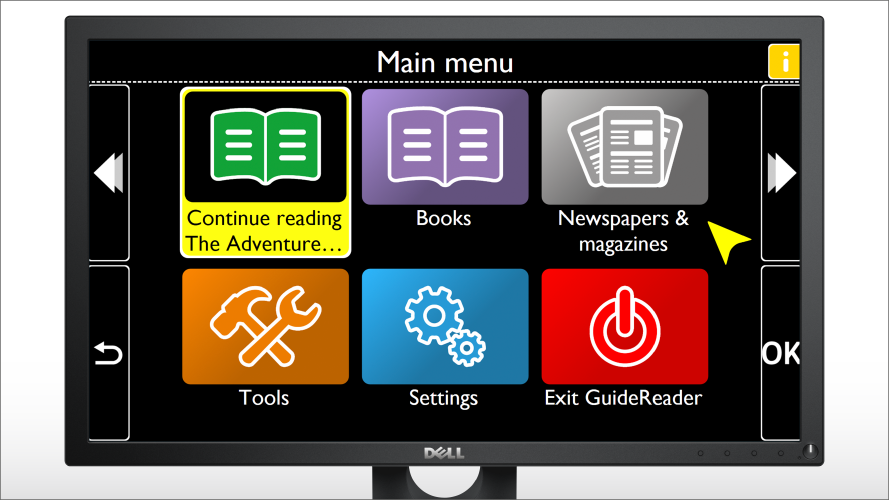 Designed for Readers with Blindness or Partial Sight
GuideReader has been created specifically for people with visual impairments that have a love of reading:
Enlarge GuideReader's menus and icons to a size that suits you
Simple talking instructions that guide you, step-by-step
Do everything in GuideReader with just 4 keys
6 high contrast colour schemes to choose from
Choose a menu voice from a range of human sounding options that are all easy on the ear
Adjust the audio speed and volume for total listening comfort
Videos, help and remote support that is designed by visually impaired people for visually impaired people.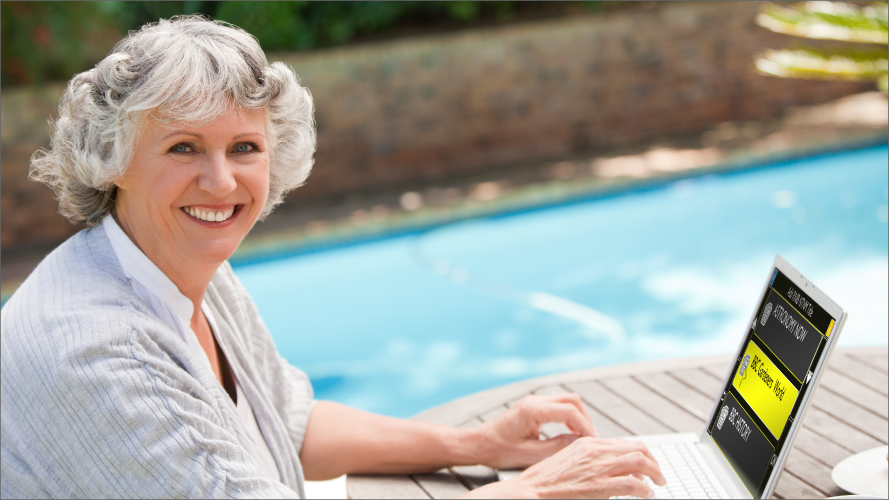 Keeping it Simple
We believe that no one should be prevented from reading. So if you have a visual impairment and most technology feels too complicated, GuideReader is the product for you.
Everything about GuideReader is simple and easy to use. Browse for a new book with just fours keys. Listen and follow the simple step-by-step instructions read by human sounding voices. The menus can be as large as your need them, in colours of your choosing; so everything is always crystal clear and in focus.
Unlike other mainstream technology, with GuideReader you'll never get lost. Jump straight back to the home screen with the press of a single button.
Browse & Read NLS BARD
GuideReader is the simplest way to browse and read books from NLS BARD.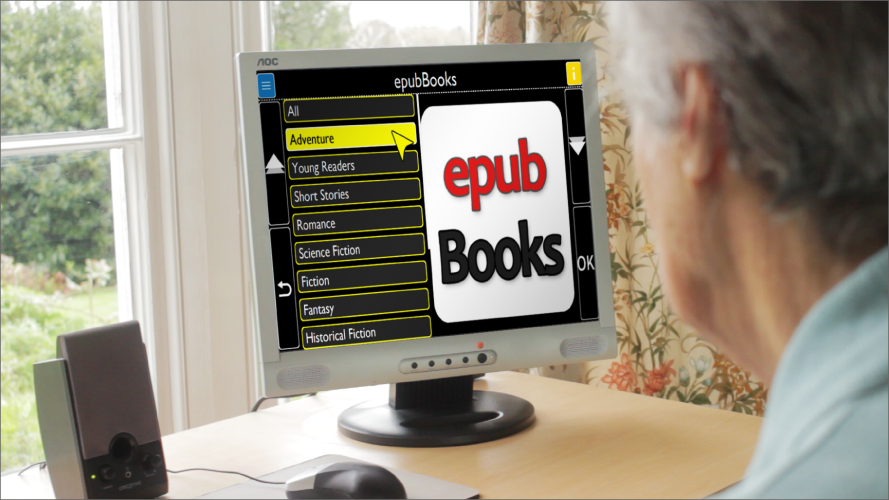 A better way to access your favourite book library
Enjoy direct access to browse, download and read from your local accessible book and newspaper libraries. Select a library to find out more, or browse the complete list:
Technical Information & More