Chapter 1: Introduction
19. Profiles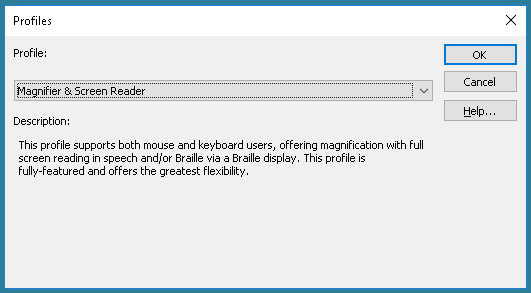 SuperNova provides a number of ready-made profiles that allow you to quickly tailor the amount of speech feedback generated by SuperNova without having to make multiple individual setting changes in SuperNova's control panel.
You can choose a profile in the "Profiles" dialog box, which can be opened via the "File" menu of the SuperNova Control Panel.
TIP: The status bar of SuperNova's control panel will automatically update to display the name of your newly selected profile and any SuperNova control panel options that have been disabled by your currently selected profile will become greyed out. You can also RIGHT CLICK on the profile name in the status bar in order to quickly change profiles.