User-friendly tech for people with sight loss
Stay independent, connected and entertained.
About GuideConnect
Designed for people with visual impairments, GuideConnect helps people who are losing their sight stay independent for longer. It connects you to friends and family, and provides easy access to a range of entertainment.
Available on computer, tablet or TV
Quick to learn with simple menus
Customise the icons and text size
Easy to control
Type or dictate text
Voices guide you through menus
Reliable support and training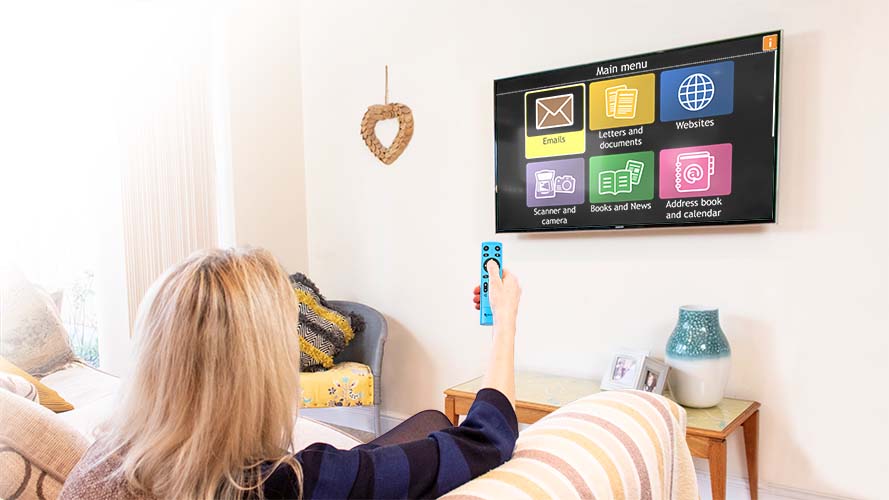 Things You Can Do With GuideConnect
Send & Receive Emails
Type or use your voice to dictate and send emails. Read the emails you receive in magnified views on screen, or use GuideConnect to read them aloud.
Scan & Read Printed Mail
Attach a scanner and GuideConnect reads printed letters, labels and documents aloud. This is a useful way to maintain your privacy and independence.
Make Video Calls
This Premium Plan feature is a wonderful way to connect and chat with loved ones. Simple menus and your own address book make it easy to hold video calls.
Listen to Entertainment
GuideConnect makes it easy to access audio book libraries and talking newspapers. You can also listen to your favourite radio stations and discover podcasts.
Browse Websites
It's easy to navigate websites in GuideConnect with the keyboard and mouse or Dolphin remote. GuideConnect speech settings read out the information to you.
Write Letters & Documents
Independently manage correspondence. Dictate or type documents and letters to print or email. GuideConnect can also read your messages back.
"I think the most important thing is that it gives people their independence and privacy, which in turn gives them self-respect. They feel again that they're equal with their sighted peers"
Steve, Assistive Technology Worker at the Kent Association for the Blind

Explore More GuideConnect Features
GuideConnect offers more features to help you retain your independence. Simple and intuitive, all the features in GuideConnect are designed and tested to help people with sight loss access entertainment and ways to communicate.
Compare GuideConnect Packages
There are different ways to access and use GuideConnect. If you're new to technology, we recommend using GuideConnect through your own TV with a Dolphin Remote Control. However, if you have some computer experience, you might prefer to use a PC, laptop or tablet. Whichever you choose, GuideConnect is always easy to use.
All packages include 1 year hardware warranty, 12 month Premium Plan, and free mainland UK delivery.
Packages are currently available in the UK only. To purchase GuideConnect packages outside the UK, contact your local Dolphin Dealer.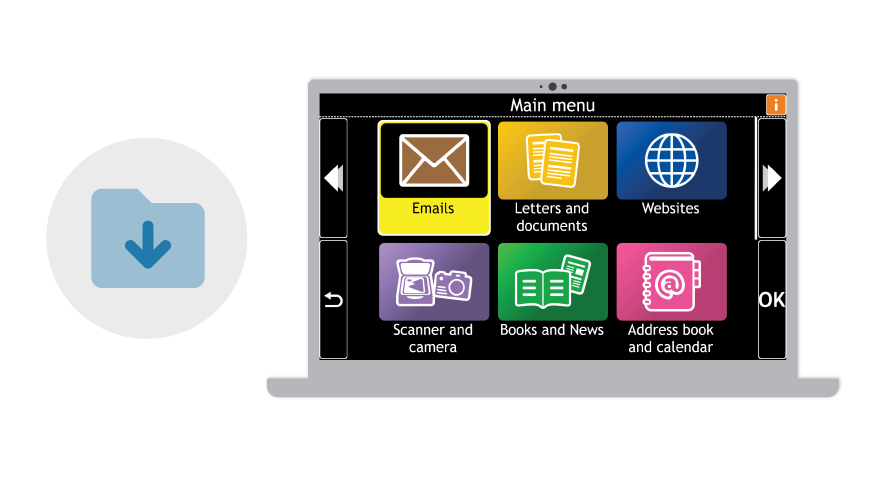 Purchase GuideConnect Software Only
If you already own a Windows 10 or Windows 11 device, you may prefer to purchase and download GuideConnect software and install it yourself. A GuideConnect software purchase includes:
GuideConnect Software to install on your own computer
12 months Premium Plan
12 months GuideConnect Video Calling
2 hours of telephone training
UK product support
$895
Premium Plan Included
To ensure you get the most out of GuideConnect, all new licences come with a twelve-month Premium Plan. This entitles you to exclusive access to Premium features:
Video Calling
Multiple email accounts
Voice input
Regular updates for new features and improvements
Priority status with the Dolphin Support Team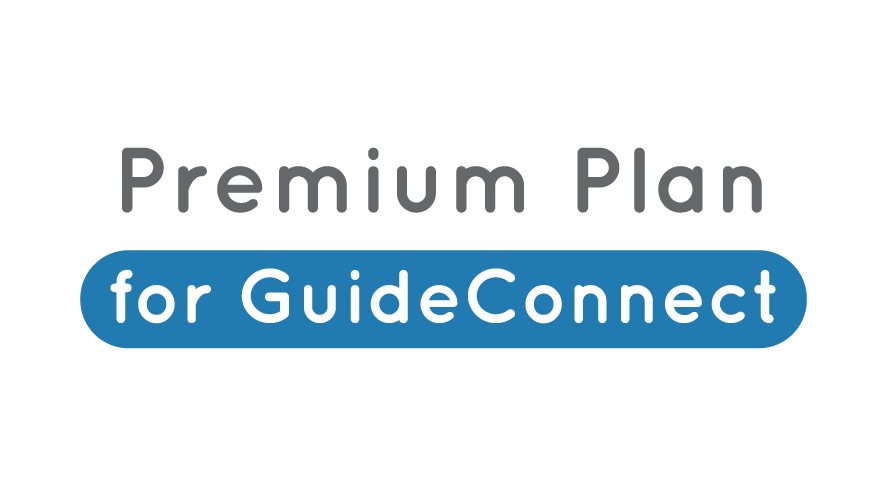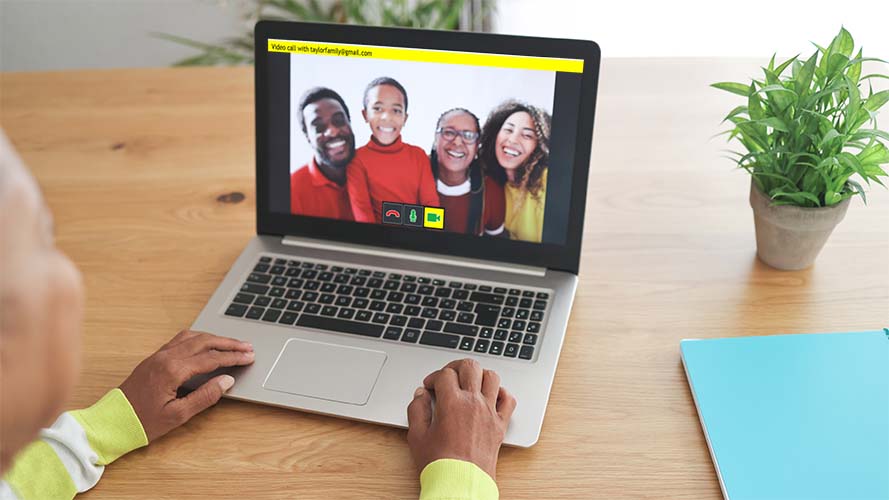 Accessible Video Calls
New to GuideConnect, video calls are a wonderful way to stay in touch with loved ones, your local sight loss advisers and other contacts.
Available only to GuideConnect users with a Premium Plan, Video Calling in GuideConnect is fully accessible for people with sight loss. You can use it to contact your friends and family and they can speak to you for free, using the Dolphin Friends & Family Video Calling Service.
Support & Training
GuideConnect requires no previous experience with computers. It's easy to learn and simple to use. You can refer to the Help menu in GuideConnect for advice on all features, along with video tutorials to help you learn the basics.
In addition, all new GuideConnect customers in the UK and the US receive two hours of free training via telephone from Dolphin.
If you need a little extra guidance, product information is always available from the Dolphin Support Team.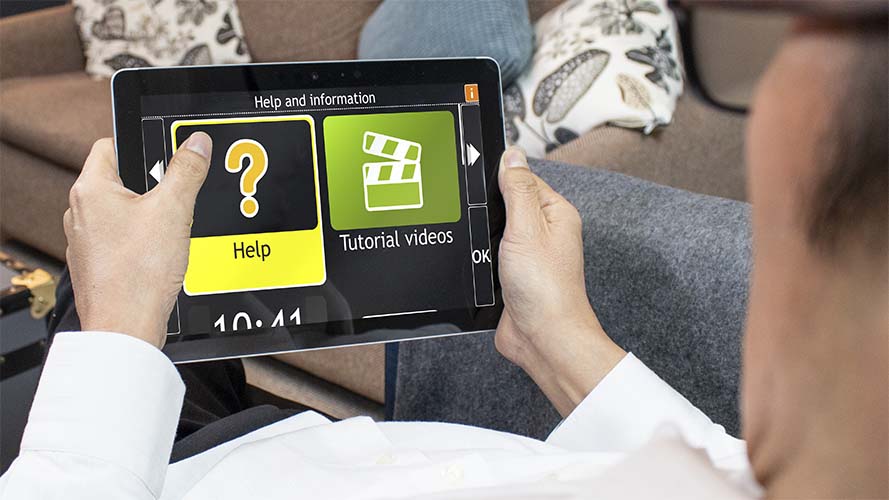 Book A Demonstration
If you think GuideConnect could help you, or someone you know, book a free demonstration to find out more.
A member of the Dolphin team will take you through GuideConnect to show you how it's used. You'll have the opportunity to ask questions and find out if GuideConnect is right for you.
Support for Sight Loss Organisations
If your charity or society supports people with visual impairments in your local community, Dolphin Friends is here to support you.
Free to join, a Dolphin Friends membership benefits charities in the UK and USA that work with people who are blind or partially sighted. Join Dolphin Friends and your organisation will receive free assistive technology and training for your staff and volunteers. Plus support and resources to help your clients make informed choices on assistive tech.
Your organisation will also benefit from a charitable donation each time one of your service users buys a Dolphin product.
Find out more about Dolphin Friends in the UK and Dolphin Friends US.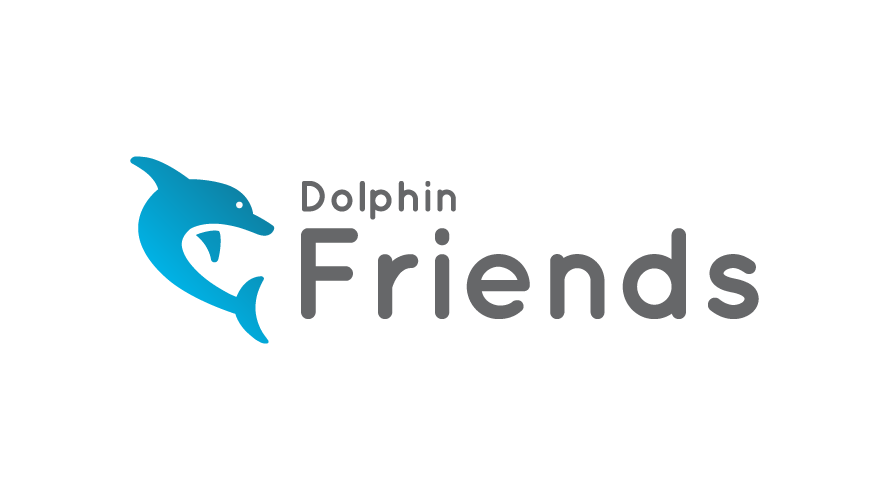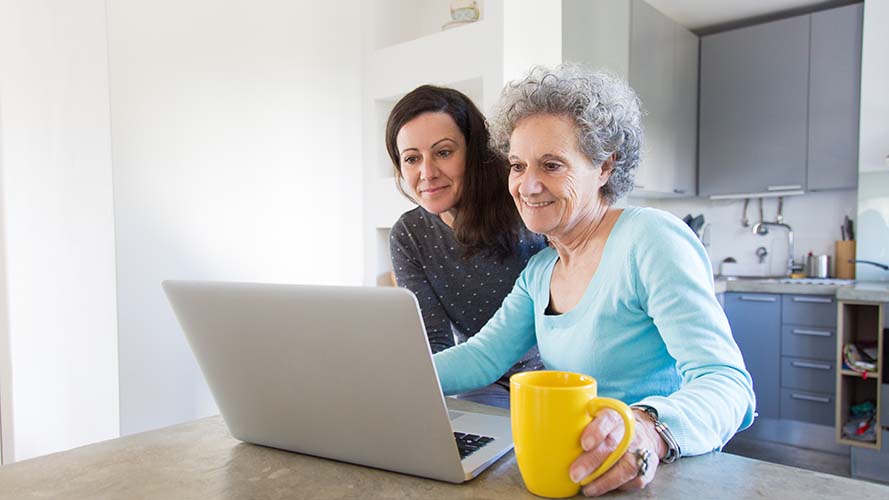 Accessibility at Home
Articles on accessibility at home, practical information and GuideConnect user stories.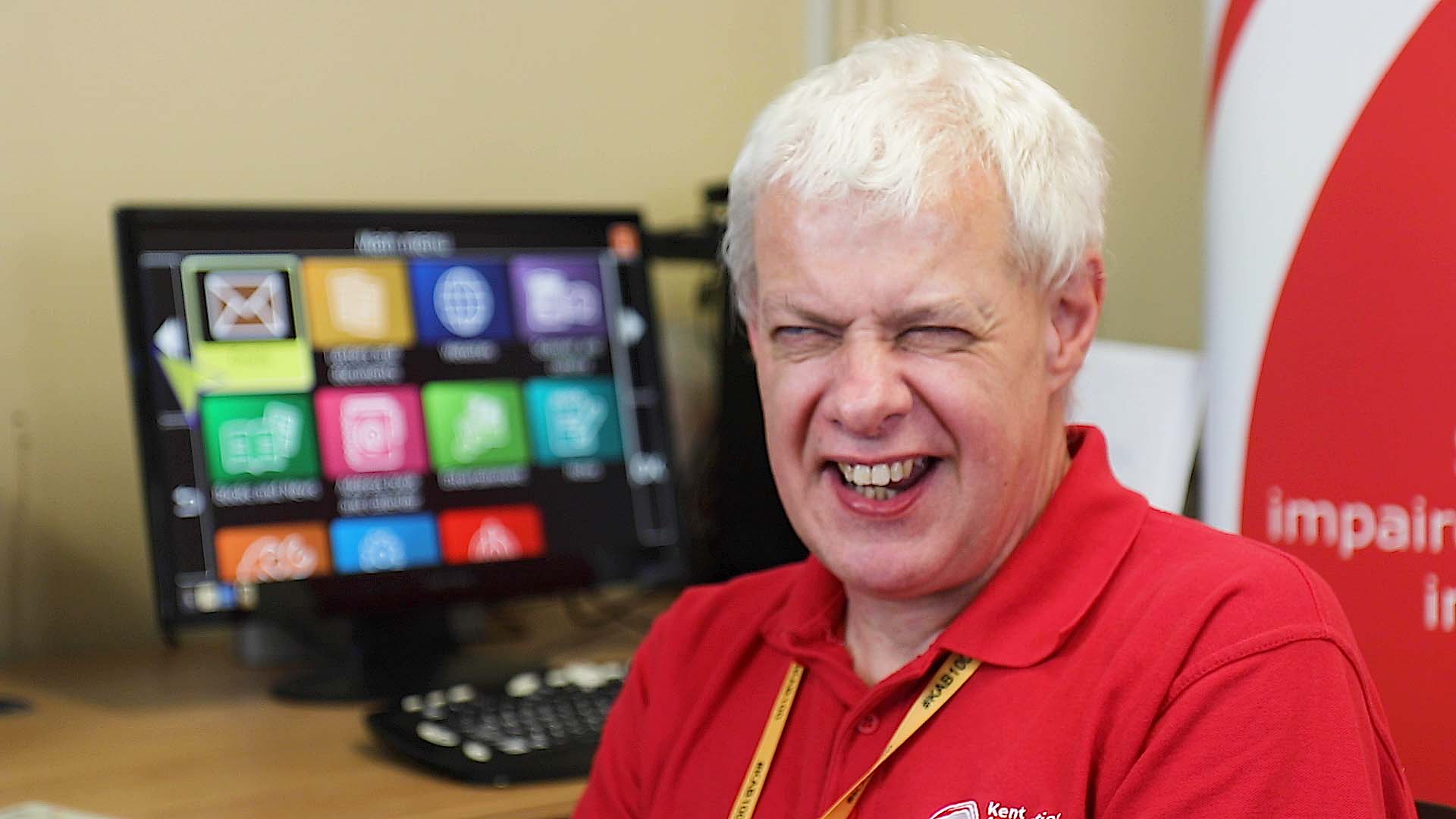 GuideConnect Reviews
Read and watch GuideConnect user stories to find out more about the positive impact it has.
Are you helping someone choose GuideConnect?