About Dolphin Computer Access
Dolphin develops specialist assistive technology for people with a wide range of visual impairments.
Dolphin Makes a Difference
Dolphin assistive technology products are designed to improve accessibility and independence on computers, for people with a wide range of vision impairments. This includes screen readers for people who are blind, magnification and audio products for people who have partial sight and low vision.
Dolphin also develops technology to assist a neurodiverse range of readers. Accessible reading technology from Dolphin is used by book lovers and students with dyslexia, ADHD and autism, in addition to other print impairments. It provides a way to access books from accessible libraries around the world.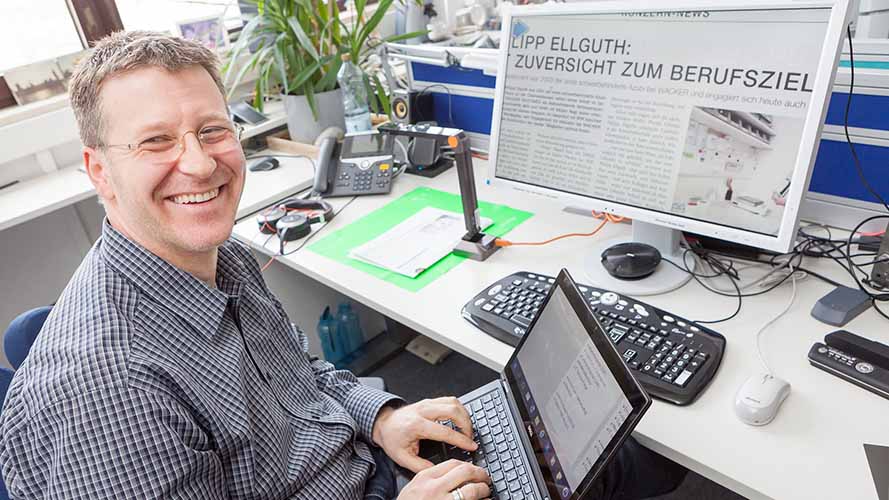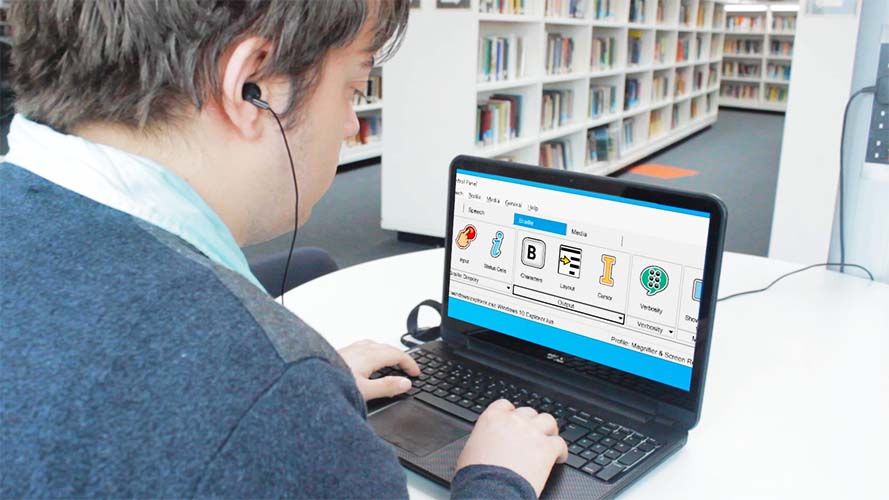 Dolphin Products
Dolphin Computer Access designs and develops software that enables users to read and access information at home, at work and throughout their education.
Dolphin assistive technology products include:
Each Dolphin product empowers users with visual impairments to use computers independently, in ways that suit their sight and experience with technology.
Company History
For over thirty years, the design and development of Dolphin products has been led by assistive technology experts from our headquarters in Worcester, UK.
Founded in 1986, Dolphin is now a world market leader in assistive technology for people who are partially sighted or blind.
To support our international community of users, Dolphin expanded to include offices in New Jersey, USA and Falköping, Sweden. We also have a global network of dealers who are in regular communication with our UK teams.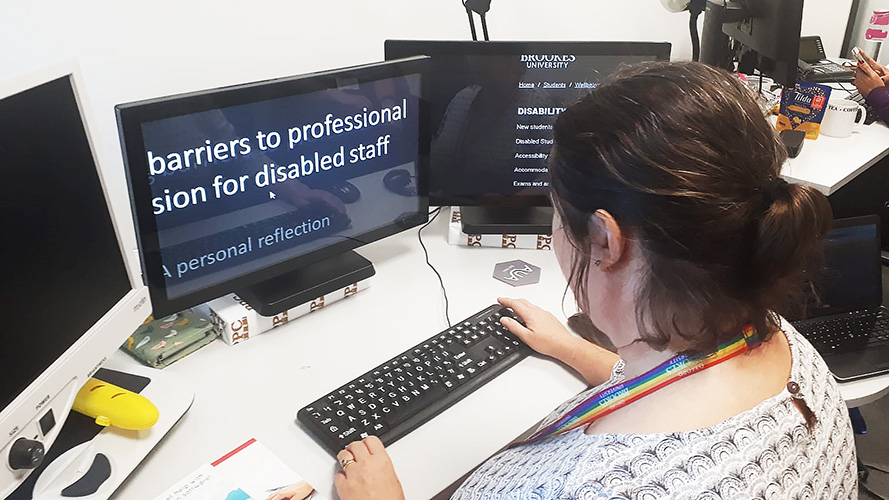 "A very professional company. Friendly and dedicated to assisting people with sight loss.
Highly recommended."
Tracy Atkinson, Sight Support Hull & East Yorkshire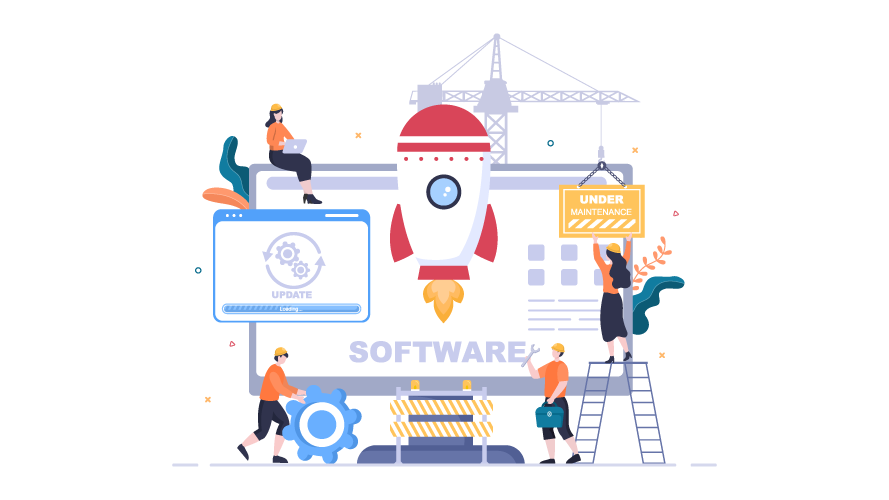 The Dolphin Team
At Dolphin, we design and develop assistive technology products in-house. This means that when you contact our support team, book a demo or meet us at an event, you're speaking directly with the people who know most about the Dolphin products you use.
Dolphin Development Team
Our development teams work continuously to test, improve and develop existing products further, in addition to building new assistive technology. Each product is designed to improve computer accessibility for our users - at home, at work and throughout their education.
Dolphin Sales Advisers
Our knowledgeable Sales Advisers are always available to help you find the right software for your needs and can be contacted by email, phone or on-screen chat.
The Sales Team is based in Worcester, UK; New Jersey, USA and Falköping, Sweden. The team is supported globally by a network of trusted dealers.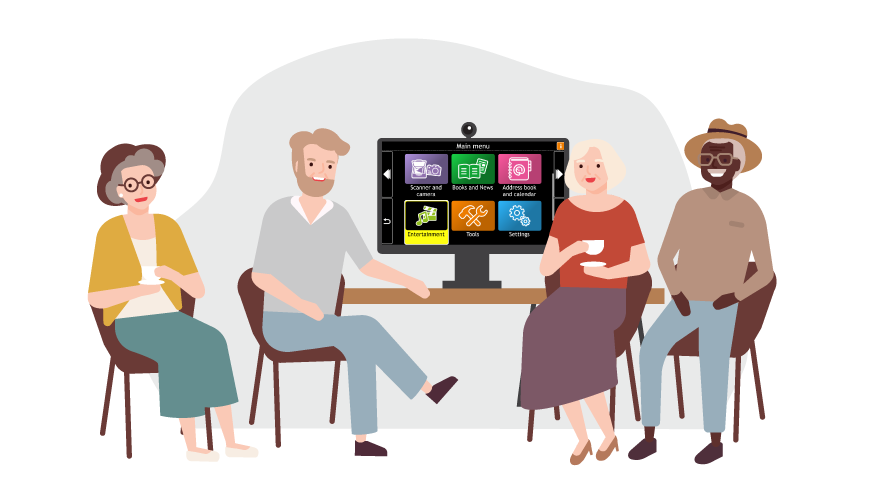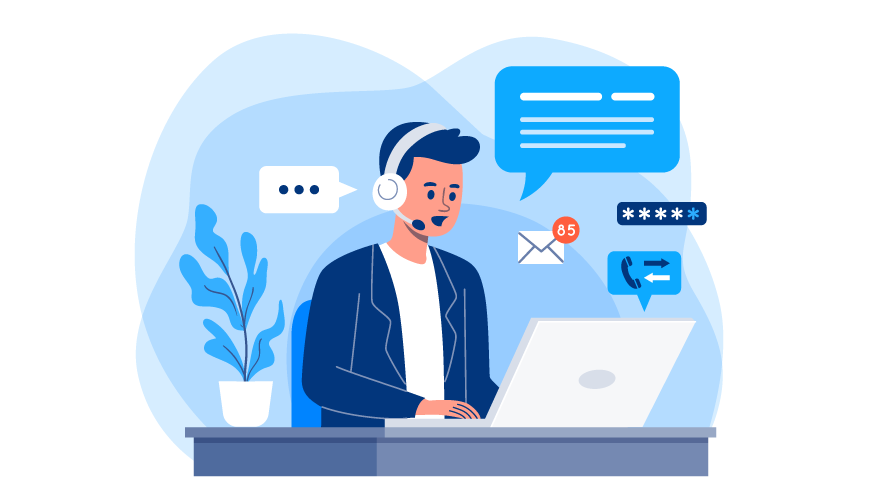 Dolphin Support Team
With positive user experience in mind, the Dolphin Support Team provides information, resources and training to help you use each product to its full potential.
The Support Team also helps you solve any issues you experience with the technology, so you always make the most of the Dolphin tech you choose.
"The after-sales service provided by Dolphin is first class. We have always found the staff at Dolphin to be extremely helpful, friendly and prepared to do anything they can to assist.
Dolphin software has allowed countless children and young people to enjoy using computer technology."

Cheryl Price, Visual Impairment Service, Gwent
Beta Testing Dolphin Products
We have a fantastic network of users that test our products and feed information back to us. This helps ensure new products and developments achieve the high standard we and our customers expect.
If you would like to join our Beta Testing Group, complete the simple application form and we'll let you know what's involved.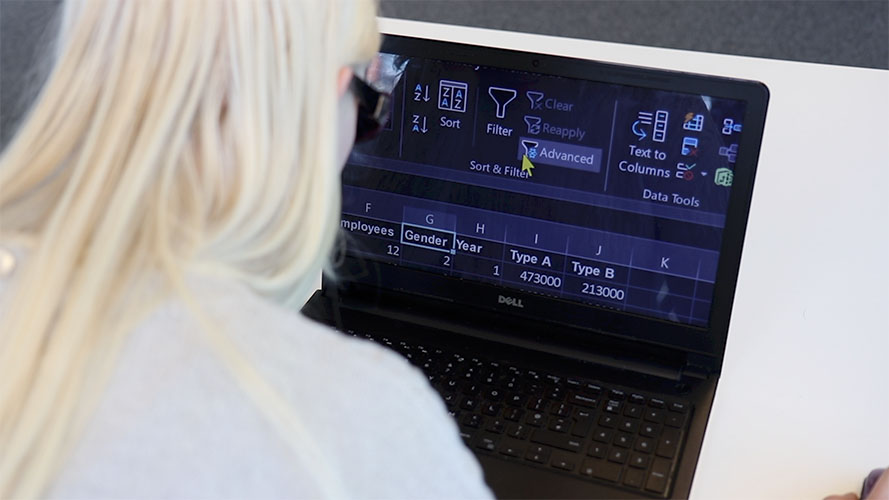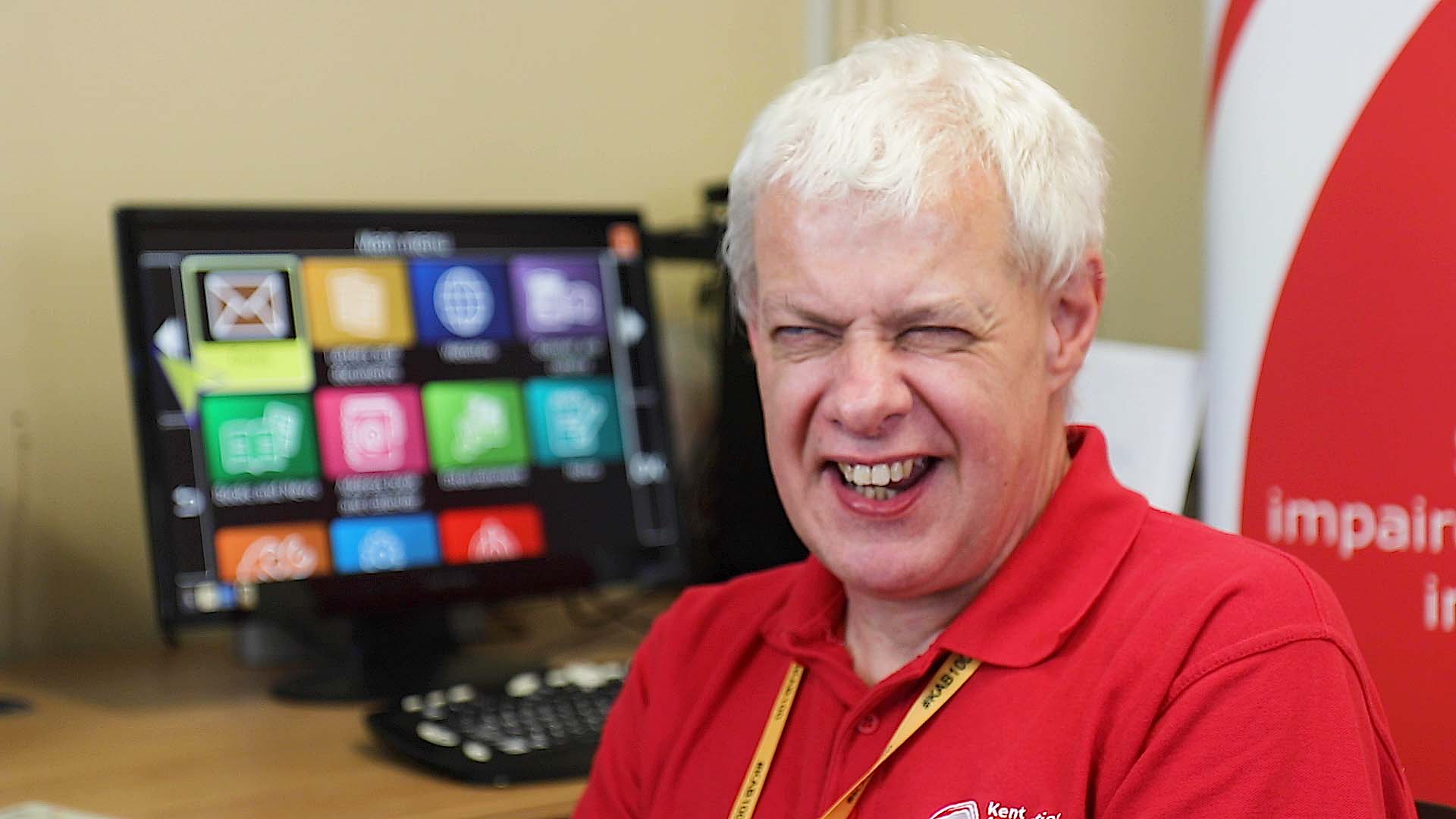 Dolphin Friends
Dolphin Friends supports, recognises and rewards the great work that charities and sight loss societies do to support the people in their community who are visually impaired.
You are eligible to become a Dolphin Friend if your charity, society or organisation:
Advises people who are new to sight loss on assistive technology
Has a resource room or computer room
Has staff to demonstrate assistive technology
It's free to join and your organisation will receive charitable donations, free Dolphin software, staff training and other resources to help you advise and educate your service users on Dolphin assistive technology.
Working at Dolphin
At Dolphin, we believe it's important to form a workplace that's inclusive, interesting and exciting. Job satisfaction at Dolphin is high and the work is varied, with plenty of opportunities for learning and progression.
It's important to us that we employ people who are inspired by what we do and who are looking for a career that makes a difference.
We are committed to building a diverse team and we encourage applications from disabled people.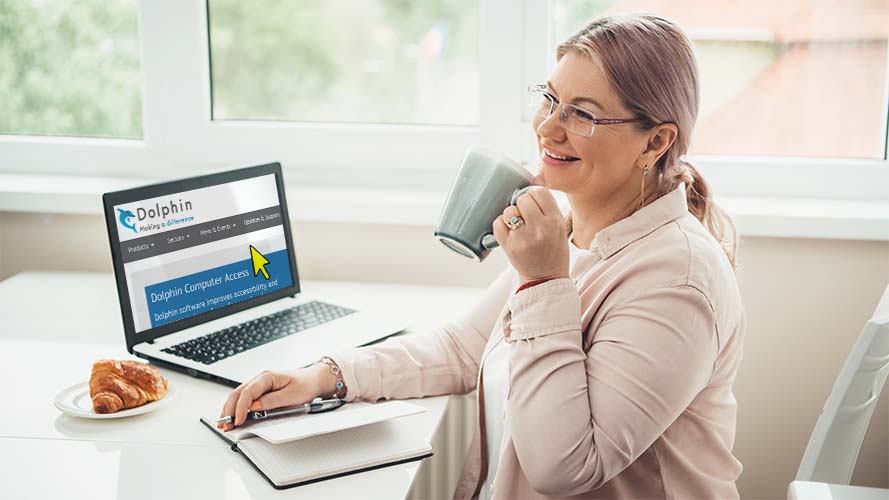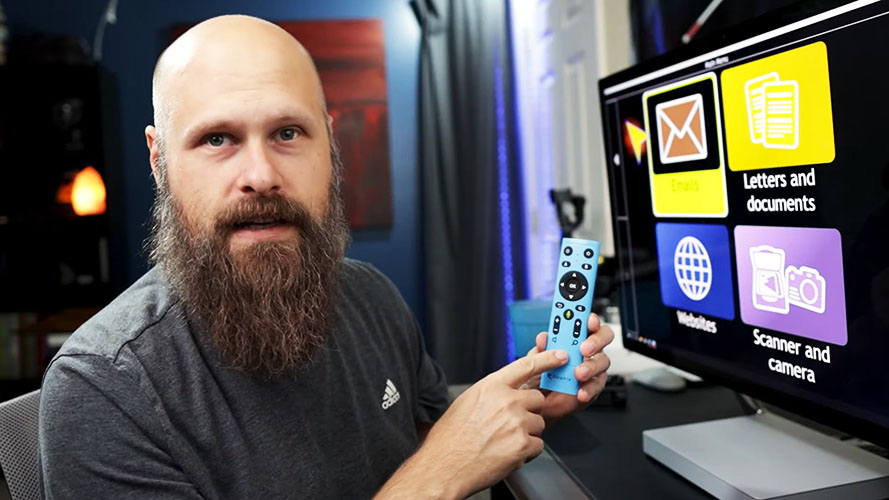 Dolphin Blog
The Dolphin Blog contains articles and information on a range of accessibility topics. It shares practical ways to improve accessibility for people who are blind, partially sighted or have another print impairment such as dyslexia.
Articles are based on factual information, personal experience and research around accessibility. We share information on sight loss conditions and welcome articles from guest bloggers who talk to us about their own experiences of assistive technology.
The Dolphin Blog is an informative and useful resource for people with visual impairments, their allies, friends and families.