Assessors
Information and advice for assessors working with people who are blind or partially sighted
How Dolphin Supports Assessors
Dolphin provides information, advice and technology to assessors. We can help you and your team make informed decisions on assistive technology, for clients with a wide range of needs.
Dolphin assistive technology ensures people with visual impairments are able to study and work independently.
Dolphin magnification and screen reading software is developed to support and empower people who are blind or partially sighted, to reach their full potential in education and at work. The range of Dolphin software can also benefit students and employees with neurodiverse conditions including dyslexia.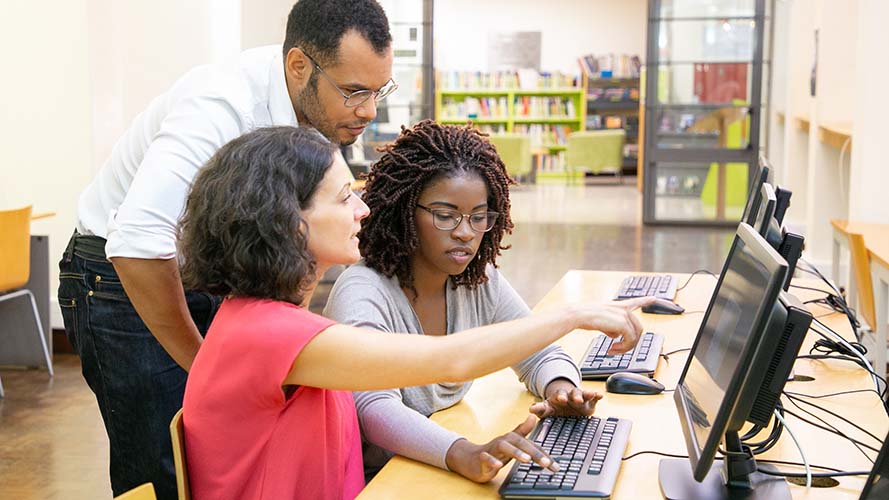 Resources for Workplace Assessors
SuperNova for the Access to Work Scheme
If your client needs specialist software in order to work due to their visual impairment, you can be reassured that SuperNova is robust and reliable, so you can feel confident in recommending to clients and applicants.
SuperNova is adaptable to meet the needs of individuals with sight loss, is easy to install and is reliable on Windows applications such as Microsoft Word, Excel and Outlook, as well as on bespoke company systems.
SuperNova Enterprise is the only assistive technology which is certified as Citrix Ready and can be used on remote desktops for offices where staff can work from home.
Dolphin assistive technology gives people with sight loss opportunities to increase their independence, complete their workload and reach their full potential at work.
Free Webinars & Demonstrations
To gain a better understanding of Dolphin software and discover the benefits of assistive technology, book a free demonstration of any Dolphin product. Visit the relevant product pages to find out more, and to book a demo at a time that suits you.
Dolphin also has a comprehensive webinar calendar to provide overviews of different Dolphin products and their uses. These online sessions provide opportunities to ask questions and obtain additional information relevant to your role, so you can feel confident in your recommendations.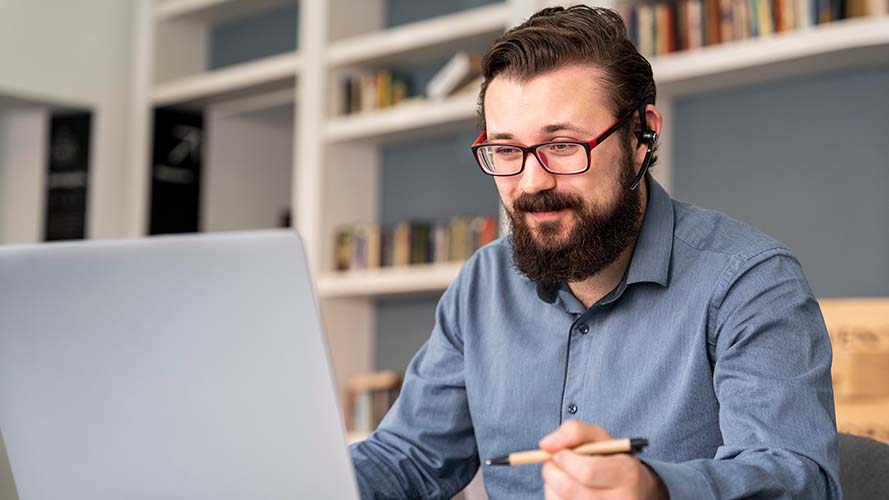 Resources for Education Assessors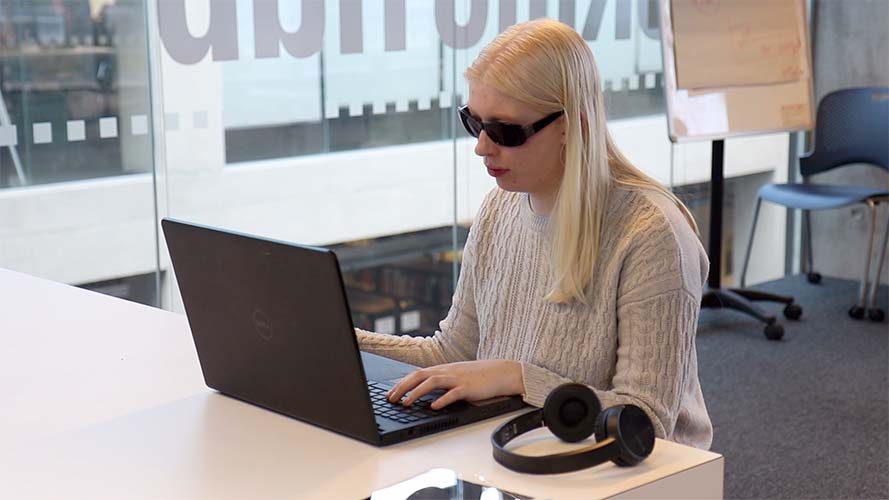 SuperNova for Students funded by DSA
If you assess the needs of students in further and higher education, or recommend assistive technology for the Disabled Students Allowance (DSA), SuperNova is robust software you can feel confident recommending to students.
Easy to learn and simple to use, SuperNova is suitable for all age groups. It can be used in a range of scenarios in education and in the workplace to help your clients succeed.
Exclusive Offer for DSA Students
Students funded by a Disabled Student's Allowance (DSA) who purchase SuperNova with a twelve-month Software Maintenance Agreement (SMA) will receive the SMA free for their second and third year of study.
This SMA offer entitles each DSA student to free SuperNova upgrades for the duration of their studies.
This exclusive DSA offer is designed to ensure each student who is blind or partially sighted has peace of mind that their SuperNova will keep pace with Windows 11 as it evolves, and if their sight changes over time.
To ensure your DSA-funded student receives their free upgrade, quote 'DSA' and the student's full name on all orders, quote requests and price enquiries.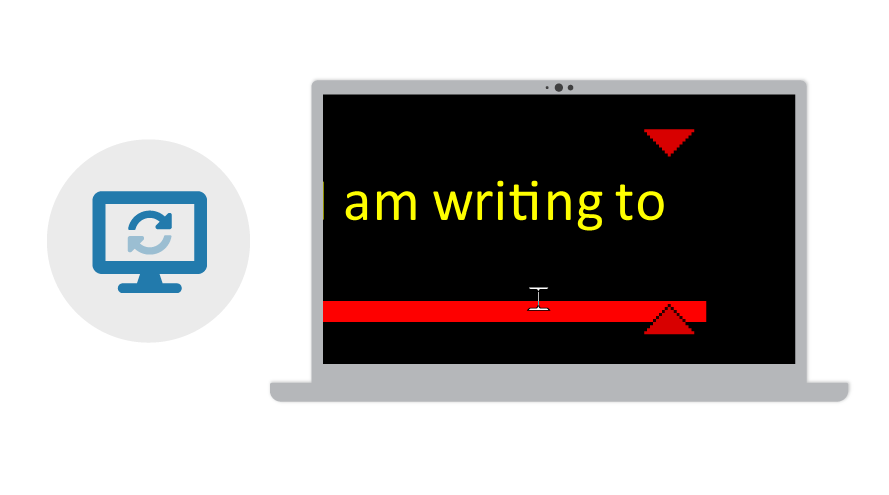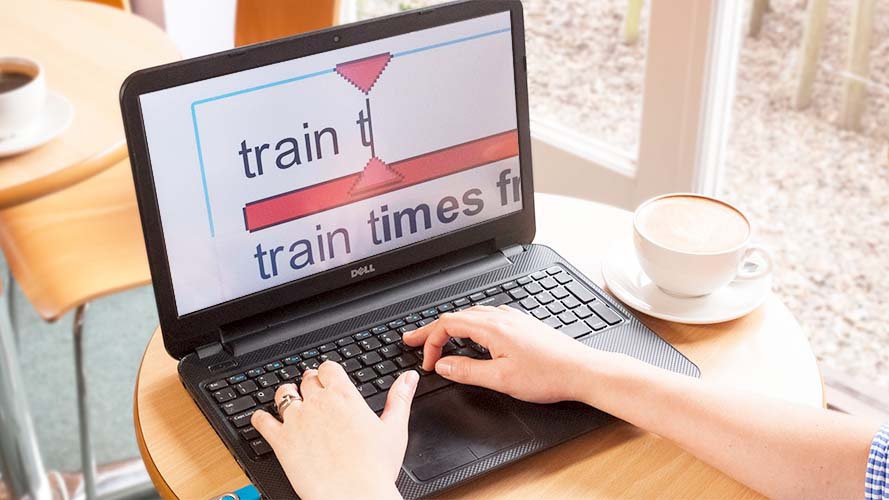 Free Online Training
The free SuperNova for Assessors Course gives you practical knowledge of key SuperNova features, to help you support your clients.
Split into a series of bite-size lessons, this course provides hands-on guidance and gives you a clear understanding of magnification and screen reading options in the SuperNova range, and in Dolphin ScreenReader.
This course is ideal for Assistive Technology (AT) Assessors, Assistive Technology Advisers and others who want to learn more about SuperNova.
Educators' Guide to Assistive Tech
The Educators' Guide to Assistive Technology is a free resource that explores the tech available to schools, colleges and universities to help improve accessibility.
This guide helps teachers and school support staff discover the many ways assistive technology helps students who are blind or partially sighted.
Claim your free copy today, or recommend this guide to any students, teachers or educational staff you think might benefit from learning more about how tech empowers print impaired students to be independent learners.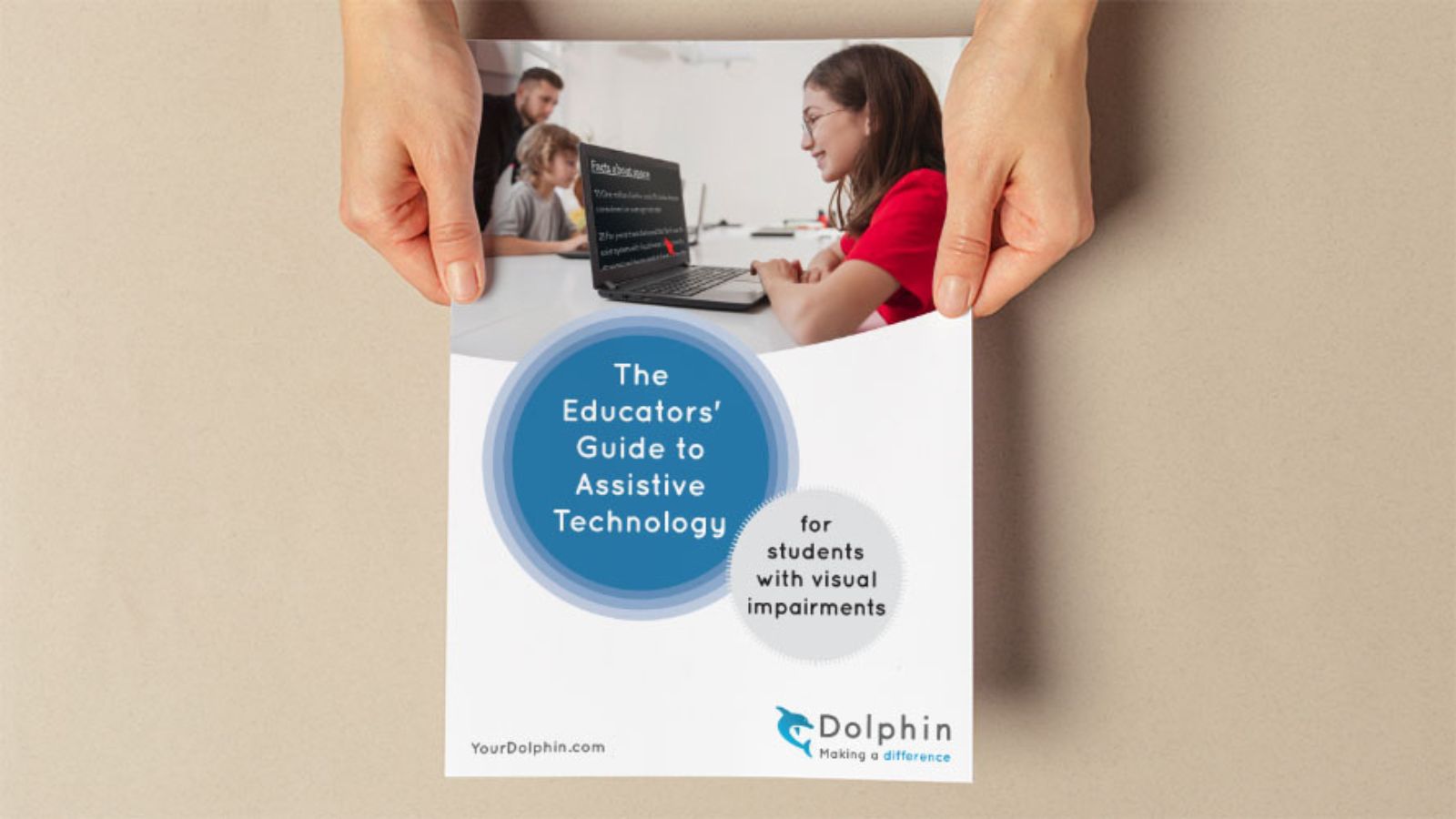 Supporting People with Visual Impairments at Home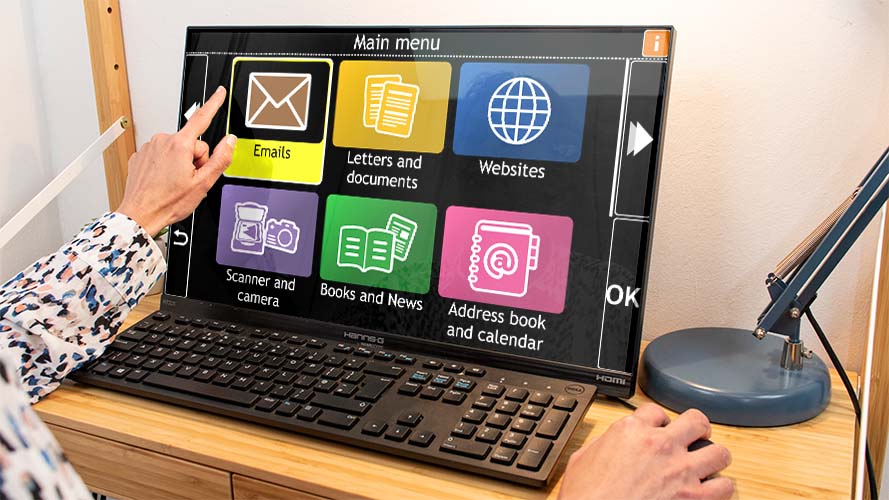 About GuideConnect
For use at home, GuideConnect is easy-to-use accessibility software for people living with sight loss.
GuideConnect encourages connection and independence. It is recommended for people with low vision or whose sight is deteriorating. The GuideConnect interface and talking menus are easy to pick up, and are particularly suited to older people or those who have little experience with computers.
Available on a range of devices including laptops, tablets and through the television, GuideConnect has adjustable settings, menus and views that suit all levels of sight. GuideConnect empowers people with sight loss to connect with loved ones and to access entertainment such as audio books and the internet.
About EasyReader
The EasyReader App is available on a range of devices, or accessed through SuperNova. Dolphin EasyReader makes reading accessible for people who are blind, partially sighted or have a print impairment.
Free access to over 40 accessible book libraries

Customisable settings for font, size and colour schemes

Adaptable audio technology, to listen to books

Access to accessible textbooks and education collections

App available on Windows, iOS, Android and Kindle Fire devices

EasyReader Premium available for additional features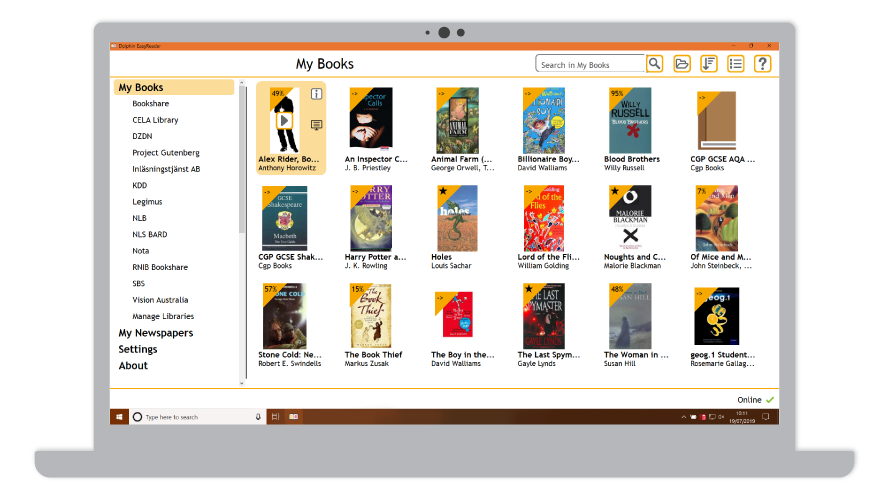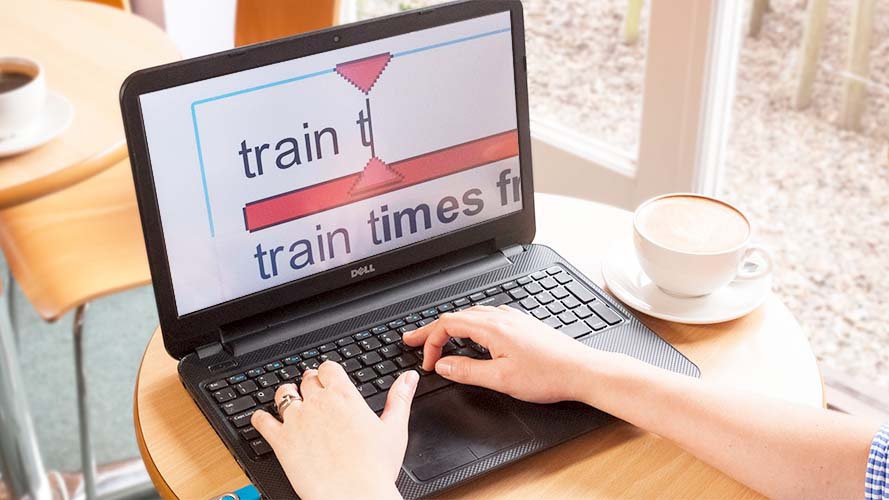 About SuperNova
With three editions to choose from, SuperNova magnification and screen reading is adaptable to your clients' needs. This reliable technology is available on a choice of devices, with fully-customisable options in the software, so each user can tailor SuperNova to their lifestyle and vision.
Three SuperNova editions that complement a wide range of sight levels

Customisable colours, text magnification and speech for a personalised experience

Available on a tablet, laptop or desktop PC - or on multiple devices with a USB

Fast and reliable access to Microsoft Office and Windows apps

Use built-in EasyReader to read books from accessible libraries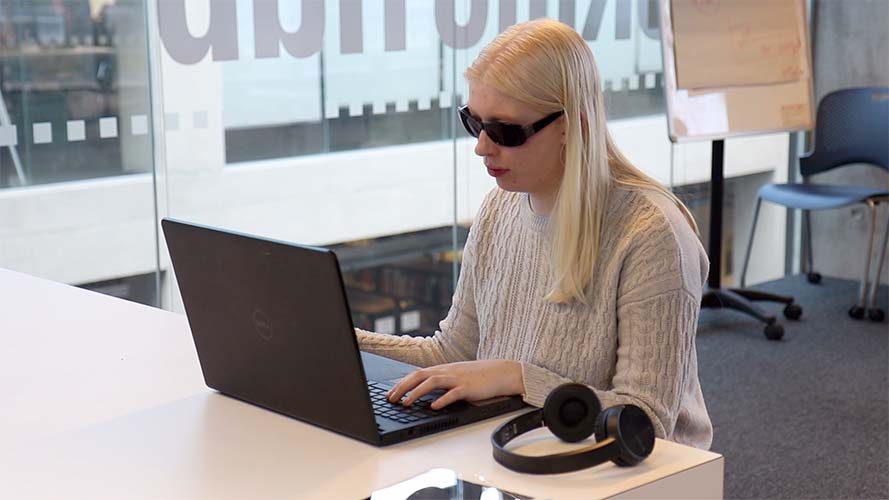 Meet SuperNova Video
Watch this user review to discover the benefits of SuperNova screen magnifiers and screen readers to blind and partially sighted students at university.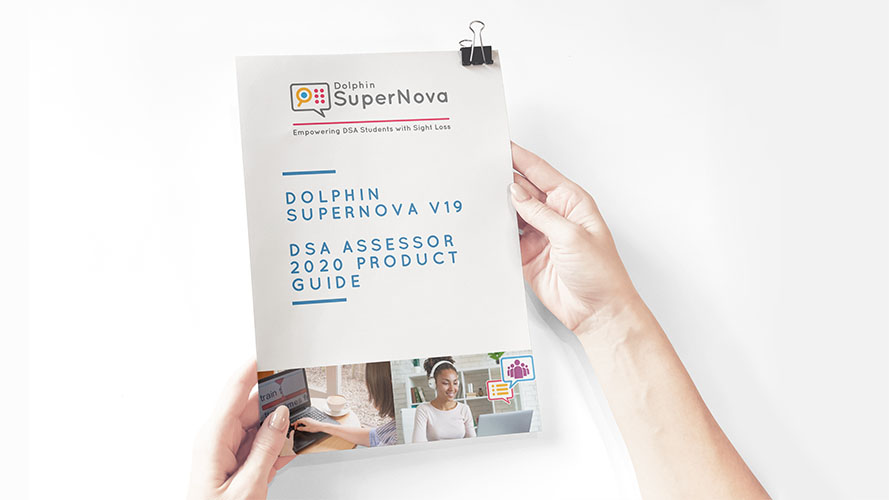 Free Assessor Checklist for AT
Free resource to help you recommend assistive technology for people who are blind, partially sighted or have neurodiverse conditions.
Dolphin works with these sectors