Talking Book Libraries
Dolphin has the technology, expertise and experience to make your talking book library a success.
How Dolphin Supports Talking Book Libraries
With Dolphin you can add your own library to the EasyReader App libraries list, digitise your existing library to make all your books accessible on smartphones, tablets and PCs, or record your own talking books for publication.
Dolphin has the tech to help you:
Reach more readers through the EasyReader App.

Build your own library app with Powered by EasyReader.

Narrate, record and publish talking books with Dolphin Publisher, or

Create accessible text-to-speech versions of books with Dolphin Publisher

.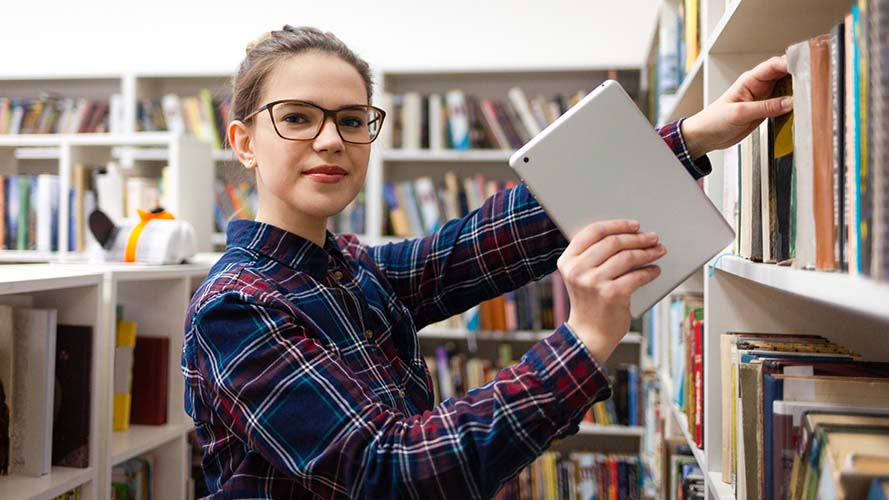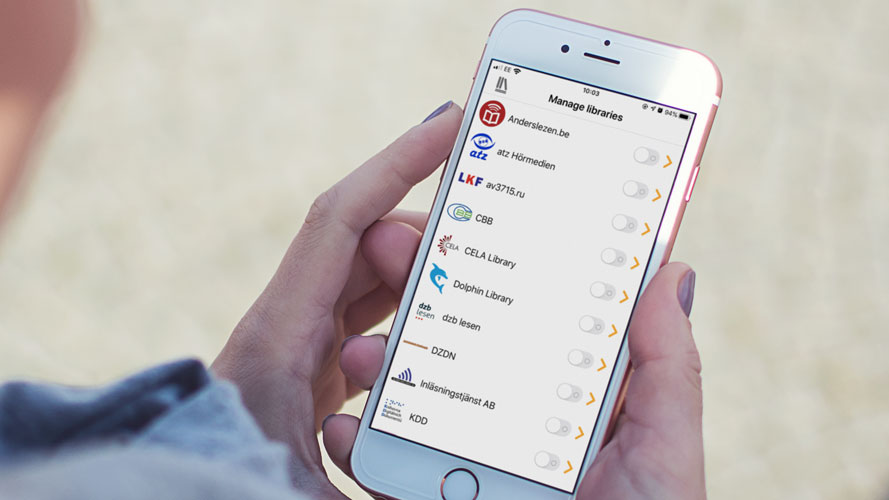 Libraries and the EasyReader App
Dolphin has the expertise to help support your library to be more accessible. Partner with Dolphin to make your library available to read on the EasyReader App. It will also be listed in the EasyReader libraries directory, which is shared in the app and on the Dolphin website.
EasyReader has the world's largest directory of accessible libraries and it is chosen by notable libraries around the world, including RNIB Library, Vision Australia, Bookshare and CELA.
Your library will reach the widest possible audience with EasyReader. The EasyReader App is free for your library patrons to use on iOS, Android, Windows, Kindle Fire and Chromebook devices. Your content will be available through our assistive technology partners, including Humanware.
Contact us to find out how to add your library to EasyReader.
Your App - Powered by EasyReader
Work in partnership with the Dolphin technical team to develop and maintain your talking library app. Dolphin has the experience and expertise you need to save you time and money.
When you use Powered by EasyReader, your library is digitally accessible to more people. Your apps are available to thousands of new members and you can be confident it's fully accessible for readers with vision impairments or print impairments such as dyslexia.
With Powered by EasyReader, Dolphin integrates your library branding and API into your app. Regular updates mean your library members always have the latest innovations, and you can support your library members through your app.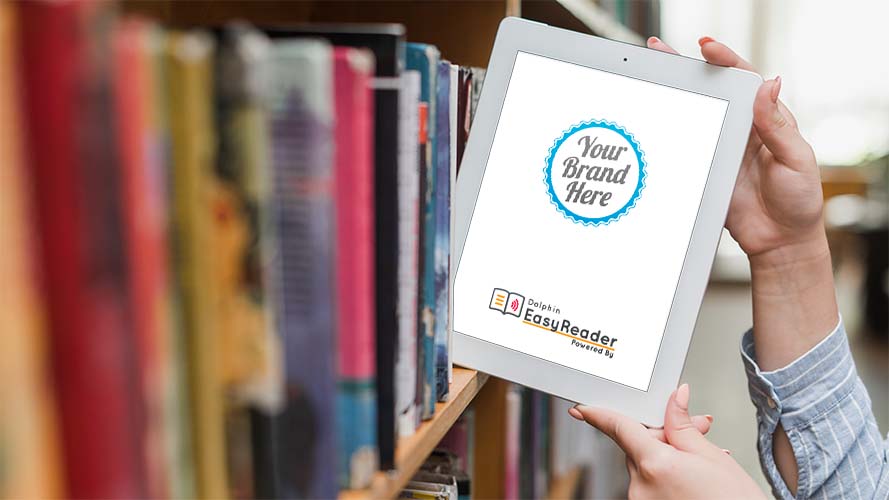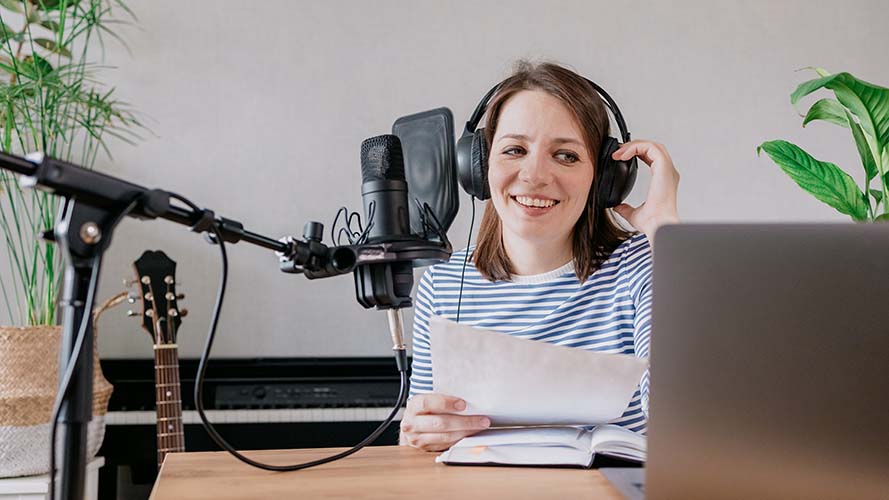 Dolphin Publisher
Use Dolphin Publisher to create, edit and distribute digital audio books for readers with visual impairments, neurodiverse conditions and other print impairments.
Record audio with professional narrators, or create digitised versions using human-sounding, synthesised speech. Dolphin Publisher ensures your books are fully compliant with DAISY and EPUB3 standards.
Dolphin Publisher is a proven solution, used by book producers all over the world, as well as talking book libraries, educational and transcription services.
At Dolphin, we are keen to ensure that everyone has an opportunity to read in the way that suits them.
When books and reading are accessible, it means everyone can share in the success and joy reading brings.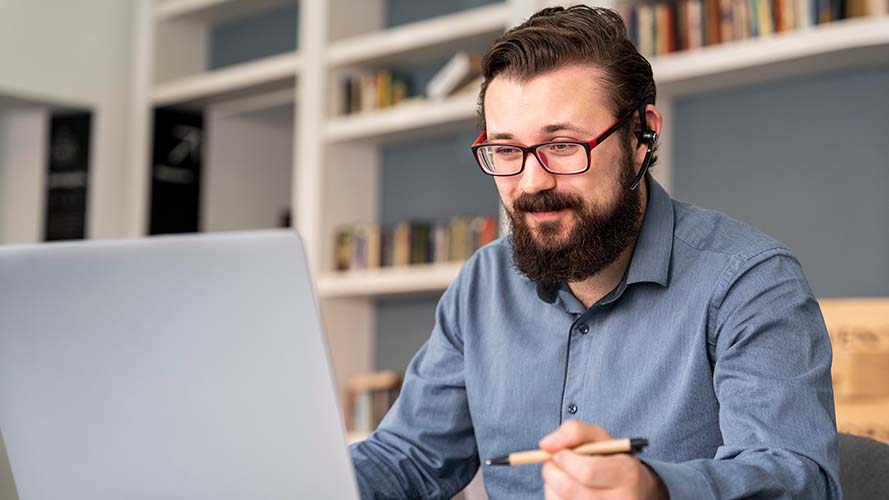 Webinars
Dolphin runs regular webinars in partnership with talking book libraries such as Calibre Audio and RNIB Bookshare.
When you become an EasyReader partner and your library is listed on the EasyReader App, we would be happy to run webinars to promote your library and show your users how to use EasyReader to access talking books from your library.
These online sessions provide opportunities for readers to ask questions and obtain additional information about your library.
Product Demonstrations
To gain a better understanding of Dolphin software and see our assistive technology in action, book a free demonstration of any Dolphin product.
You'll have the opportunity to ask questions, take a tour of the products you're interested in and find out more from our assistive technology experts. Book a demo now to find out more.
Dolphin works with these sectors