EasyConverter Express Product Training
Develop and expand your knowledge of EasyConverter Express with these training resources.
Learn how to convert a document into accessible formats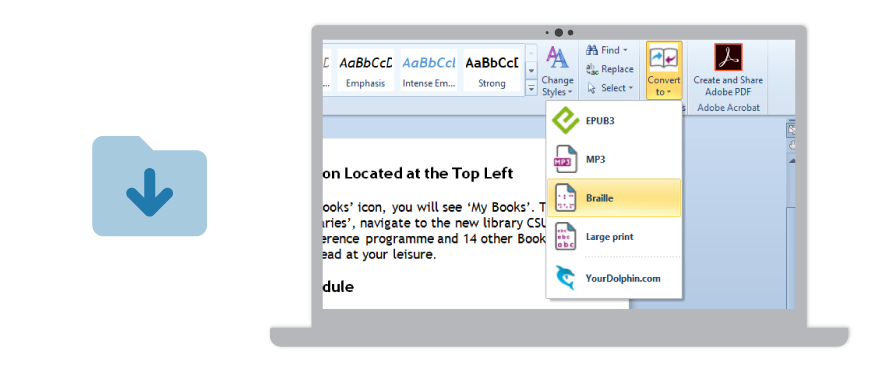 Download the Windows Add-In
If you already own EasyConverter Express, you are welcome to download this free Windows Add-in.
After downloading, EasyConverter Express will display in your Microsoft Word toolbar, so you can simply click to convert any Word document into a range of accessible formats.
Further Reading
The Dolphin Blog contains useful articles about the importance of accessibility for education and the workplace.
You can also find information, hints and tips on how to make your documents accessible to people with visual impairments.