Do Your Self-Service Kiosks Meet Accessibility Guidelines?
Choose accessibility software that accommodates ALL your visually impaired customers
Compliance Protects Your Business and Brand
Choosing the accessibility layer for your kiosks that considers the needs of all your customers is a win for your brand and provides legal protection from every angle. SuperNova Kiosks provides customers with the choice of magnification, screen reading, or a combination of both. This ensures your customers are able to interact with your kiosk in a way that is accessible for them and eliminates the practice of over delivering accommodations to users who aren't blind and may not know how to use a screen reader. No other kiosk accessibility software does that.
SuperNova Kiosks is Windows-based software, backed up by over 30 years of Dolphin accessibility expertise. It works with your industry-specific software and the kiosk hardware of your choice. The Dolphin team of assistive technology specialists are ready to work with you and your team, to make your kiosk project a success.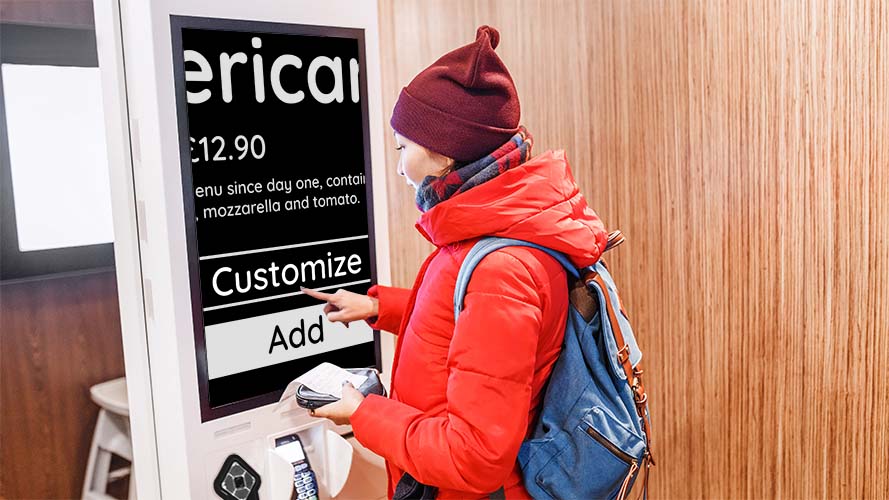 Make your products and services available to everyone
Self-Checkout

Hotel Check-in

Healthcare

Smart City Applications

Bill Payment

Rental Services

Point of Sale

Endless Aisle Shopping

Restaurant

Reception

Job Application

Voting
Touchscreen Magnification & Screen Reading
The World Health Organisation estimates that there are 2.2 billion people living with sight loss worldwide. This includes 39 million people who are blind and 246 million people who are partially sighted. With SuperNova Kiosks, you meet the needs of both groups.
SuperNova provides full-access screen reading for your customers who are blind. Plus, SuperNova Kiosks delivers the only true touchscreen magnification feature in the accessibility industry. True Touch Magnification benefits the majority of your customers who may have age-related presbyopia, are legally blind or partially sighted.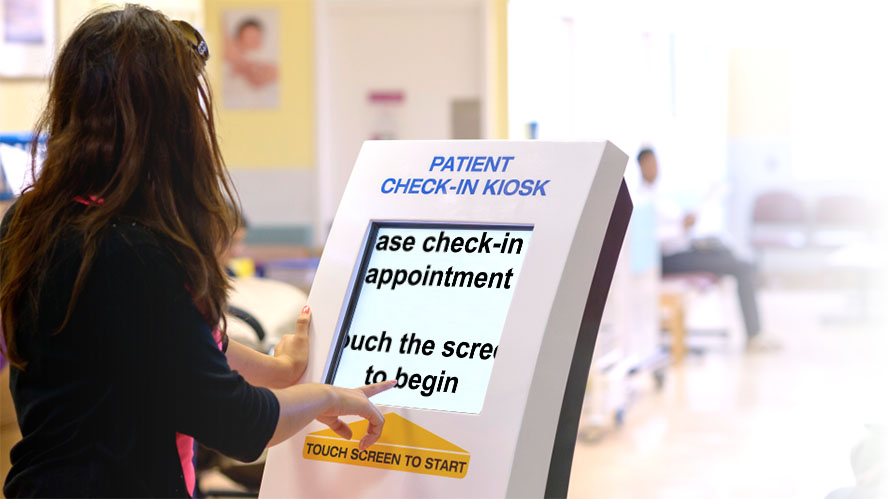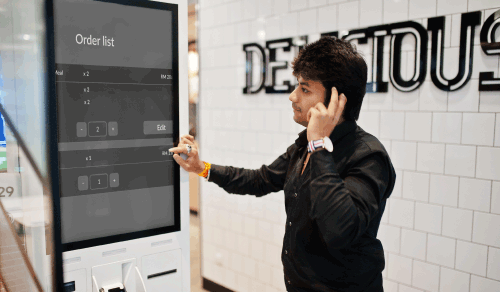 Avoid Accessibility Retrofitting
'Accessibility Retrofitting' describes the process of going back to add accessibility features to a website or software you already developed.
Dolphin developed SuperNova Kiosks in a way that avoids many accessibility retrofitting processes. Dolphin offers ways to add accessibility so that 'pass-through access' might not be necessary.
Check with us before you start accessibility retrofitting. Find out how the expertise of Dolphin developers will save your business time and money.
SuperNova Kiosks Key Features
SuperNova Kiosks provides everything your business needs to make your self-service stations accessible.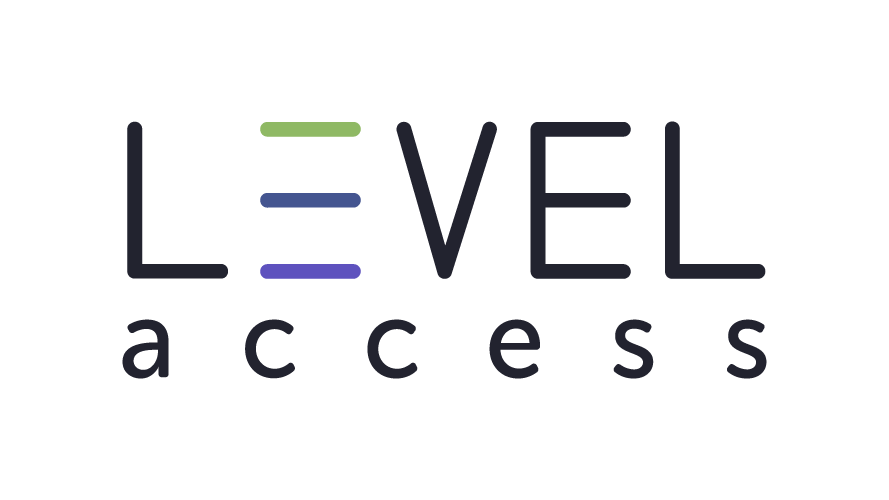 Independent Accessibility Testing and Conformance
Ensuring that the software applications deployed on your kiosks comply with accessibility laws is critical. We have partnered with Level Access, the world's leading digital accessibility testing authority, to provide independent, third-party review and governance of all your kiosk-based applications.
Level Access is brought in during the consultation phase so that you're provided with remediation recommendations for meeting compliance criteria if you're retrofitting, or guidelines for best practice as you move through your development cycles.
Book a Free Consultation
Kick off your kiosk accessibility project with a free consultation. Book in a meeting with Dolphin accessibility experts and your own stakeholders. In this confidential discussion, we can share information and talk about the scope of your project along with pricing.
SuperNova Kiosks includes:
Built-in development hours, based on licence tier
Flexible tiered licence pricing
1 year SMA that includes all updates and upgrades
Elective annual SMA renewals after first year
Optional conformance testing

Leading Global Change
Dolphin is a member of the Kiosk Manufacturers Associations (KMA) and a member of the Accessibility sub-committee.
The KMA sub-committee makes recommendations to the United States Access Board and other global organisations who are driving the need for clearer accessibility guidelines and updated legislation related to kiosks and accessibility compliance.