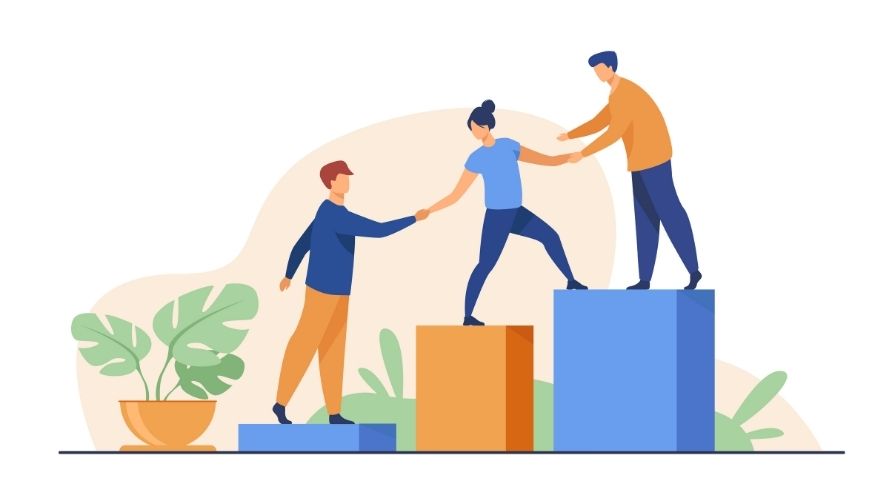 The first step in your IT career
At Dolphin we know apprenticeships help young people develop the skills and knowledge they need for a rewarding career. We have lots of experience working with apprentices to help build our skilled team.
We dedicate time to nurture and train our apprentices well. They benefit from our robust induction programme and ongoing professional development.
Career Development
Apprentices at Dolphin work towards industry-recognised qualifications. Our work-based, on-the-job learning enables you to develop the skills you need to succeed in an IT role.
Our friendly team helps you develop organisational, communication and general office skills - to set you up for your working life.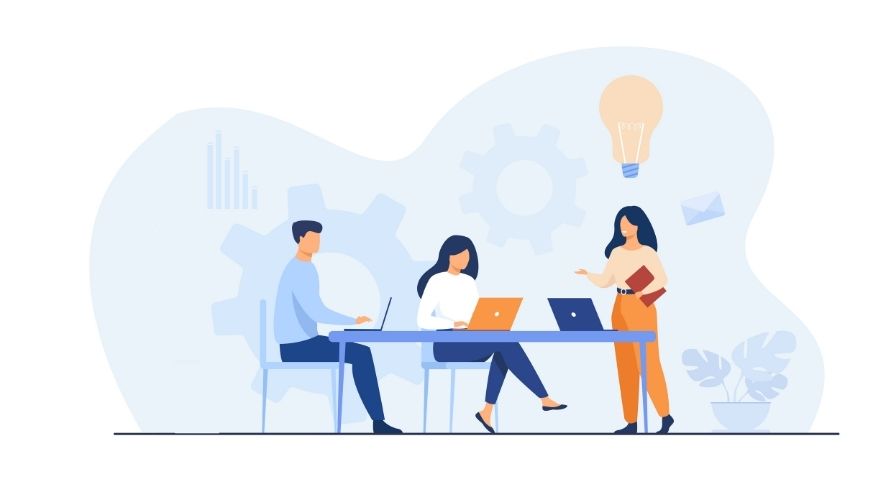 Benefits of a Dolphin Apprenticeship
Apprenticeships Available
Level 3 Digital Support Technician
You will learn how to:
Deliver first-class customer service and technical support
Uncover the root cause of technical issues and identify solutions
Document your actions to ensure a clear audit trail
Analyse data using digital technologies
Conduct basic software testing and learn how to raise issues
You will also have opportunities to earn industry-recognised awards such as the Microsoft Technology Associate (MTA) certification, and the British Computer Society (BCS) Awards for Business Processes, Network and Architecture.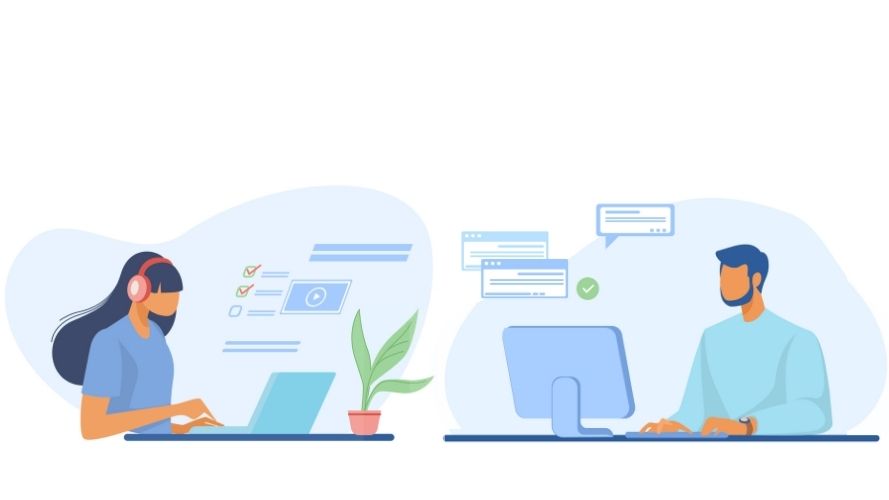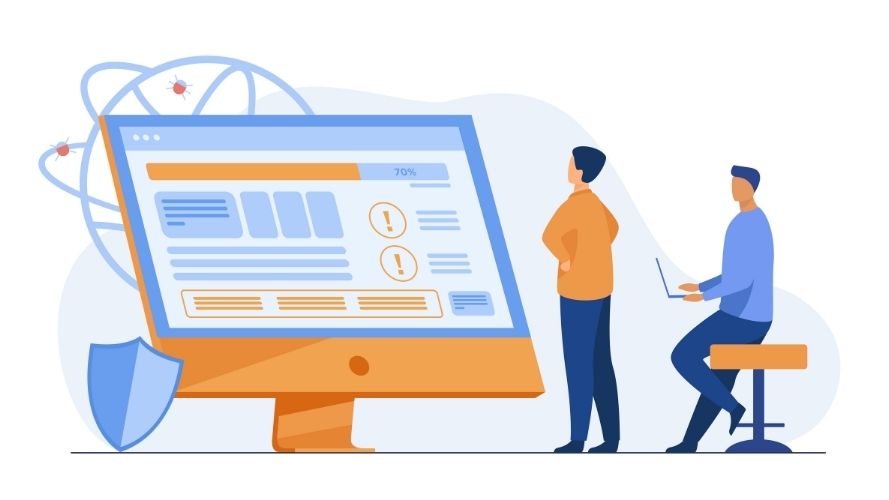 Level 4 Software Tester
You will learn how to:
Design and prepare test plans
Write accurate and clear test cases
Conduct software testing, including Functional and Non-Functional Testing, System Testing, Stress Testing, Usability Testing, Accessibility Testing, Regression Testing and Exploratory Testing.
Set up and configure testing environments
Use bug tracking tools to document and report results
Use and apply automated test tools
In addition, you will have opportunities to gain a basic foundation in Java Programming and an introduction to Unit Testing. You can also learn ethical hacking and complete the ISTQB exam.
How to Apply for a Dolphin Apprenticeship
We're an inclusive, Disability Confident employer and we welcome applications from everyone.
Please check you meet the entry requirements for the programme (if you're not sure, get in touch with us). We're happy if you apply while you're still sitting your exams - as long as you'll have your results before the start of the scheme. The offer of a place is conditional on you achieving the necessary qualifications before the start date.
To apply, upload your CV and covering letter through the online application form on the vacancy post, or email to [email protected]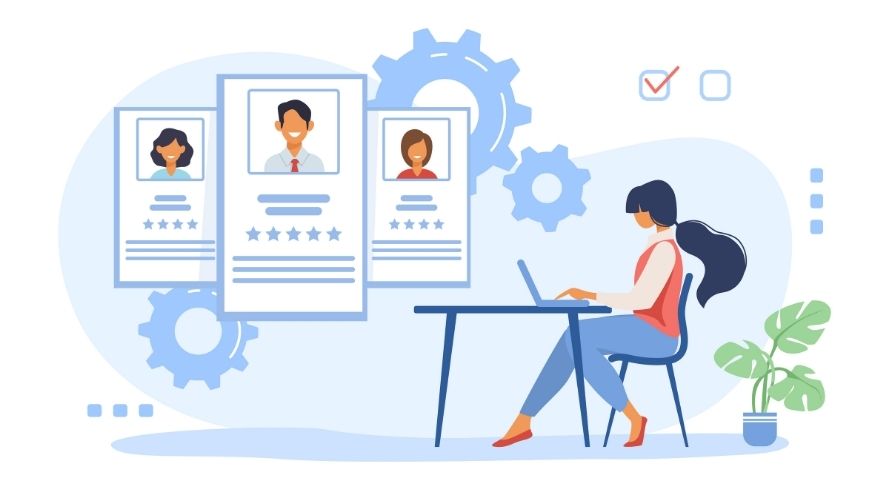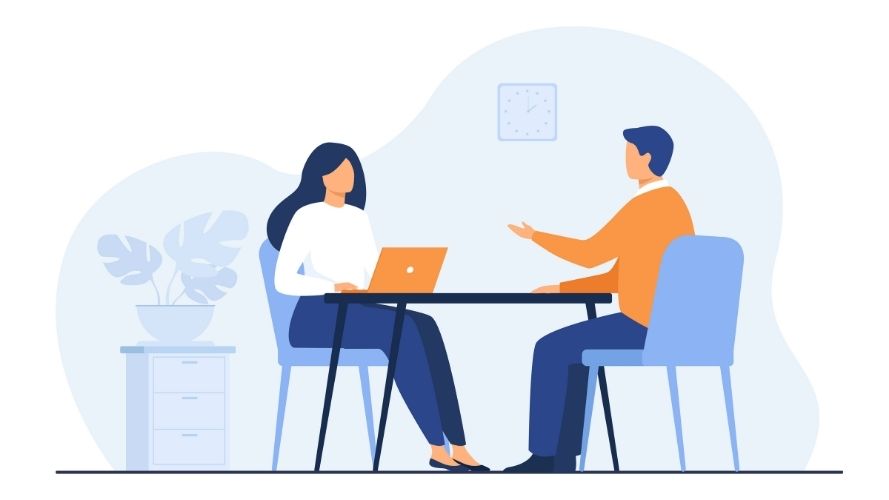 Next Steps
On receipt of your application, we pass your details on to the training provider. They check your eligibility for the course and will contact you to run through the programme.
If you have the relevant skills and experience for the apprenticeship, we'll arrange a Microsoft Teams call with you and a member of our HR team for an informal chat. This gives you the opportunity to hear more about Dolphin and the role.
Apprenticeship Success Stories
Kieran - Test Supervisor
Responsible for testing Dolphin products to provide an assessment of their quality. Kieran's apprenticeship at Dolphin led to a permanent position as a key member of the Testing Department, where he's worked his way up to Test Supervisor.
"I started at Dolphin as a Level 4 Software Tester Apprentice. During my apprenticeship I learnt to design test plans, write detailed test cases and how to carry out different types of software tests on manual and automated test tools."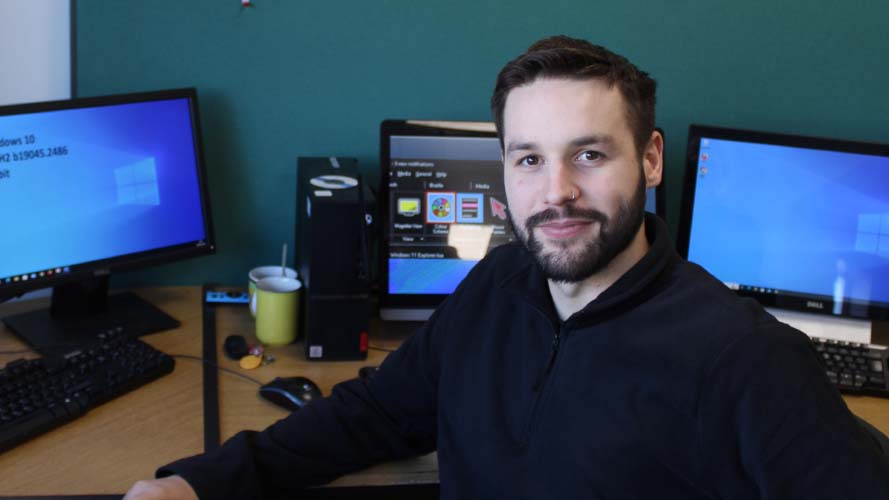 "Starting my career with an IT apprenticeship enabled me to quickly progress to a skilled management role, without a student loan to repay!"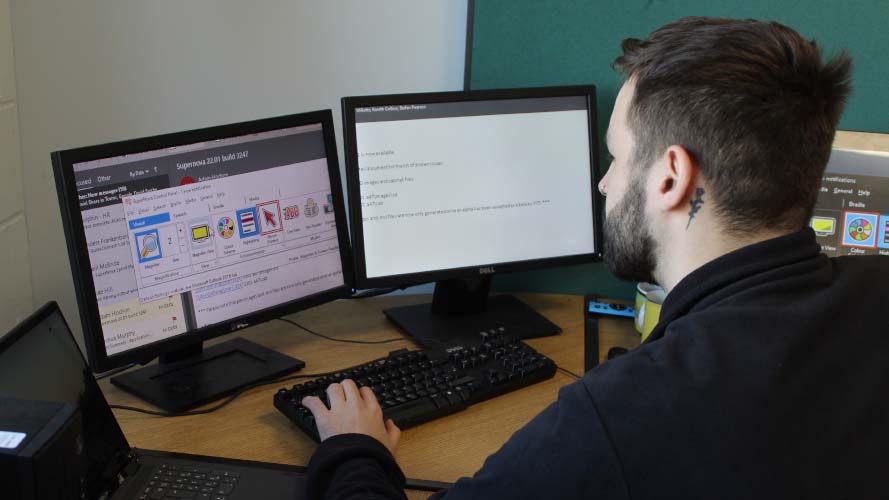 Kieran's Ongoing Success
"As an apprentice, I quickly gained experience of all types of software testing and I was also supported to get a basic foundation in programming with Java and Python.
Since completing my apprenticeship, I have been promoted a couple of times. I'm now a supervisor and work with the Senior Technical QA Manager to help manage the team and test strategy."
Jake - Technical Support
Jake started his career at Dolphin as a Level 3 Infrastructure Technician apprentice. Since then, Jake has built a successful career in IT Support.
"During my apprenticeship, I learned to handle a wide range of tasks, based on the different software products the team at Dolphin designs, creates and supports. The experience broadened my knowledge of IT and gave me confidence to diagnose issues and find answers to help customers."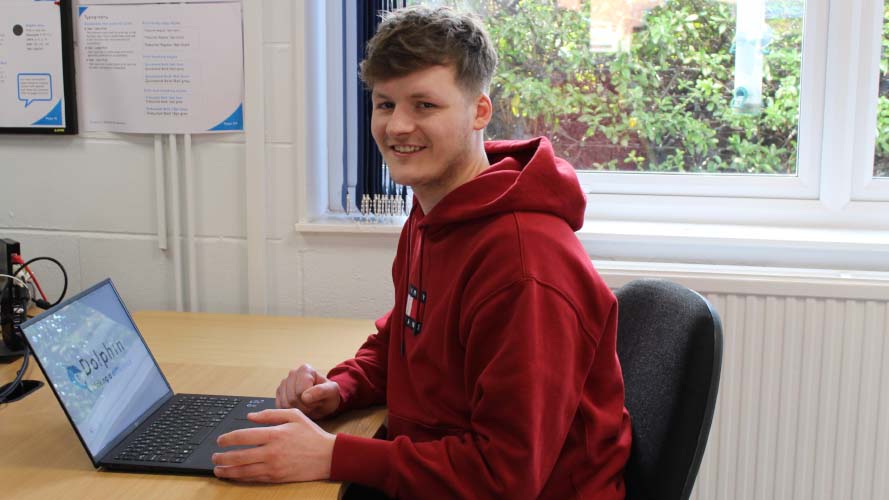 "I chose an apprenticeship so I could learn at the same time as adapting to a professional life.
It gave me a brilliant set of skills and started a successful career."
Jake's Apprenticeship Highlights
"My favourite part of being an apprentice at Dolphin was building colleague and customer relationships. I enjoy an excellent rapport with both colleagues and customers, helping people is so fulfilling.
I believe that apprenticeships are the way forward. They are a great alternative to university. You reap the same benefits but without the student debt!"