Dolphin Chairman Noel Duffy wins RNIB Lifetime Achievement Award
Published:
Noel Duffy, Chairman at Dolphin Computer Access Ltd has won The Sixth Duke of Westminster Lifetime Achievement Award at the RNIB See Differently Awards 2022.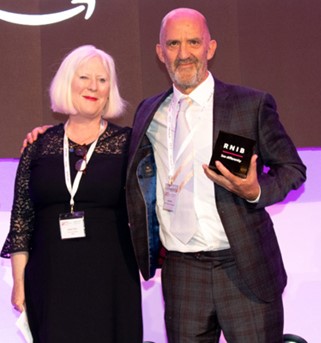 About RNIB See Differently Awards
The RNIB See Differently Awards 2022 recognises and celebrates people and organisations who dedicate their passion, skills and time to improving the lives of blind and partially sighted people.
The Sixth Duke of Westminster Lifetime Achievement Award is awarded to people with a history of respected service, who are an inspiration to others and who have made a lasting contribution to people with sight loss.
The award was presented to Noel by Anna Tyler, Chair of Trustees at RNIB, at the See Differently Awards ceremony last week. Speaking after the event, Noel said The warmth shown at the RNIB See Differently Awards was wonderful. It was a fantastic event, full of motivated and impactful people, who all positively contribute to accessibility for blind and partially sighted people.
The Irish actress Victoria Smurfit, whose daughter has Stargardt Macular Dystrophy, paid tribute to the "astonishing and lasting impact" Noel's work has had on many people with sight loss.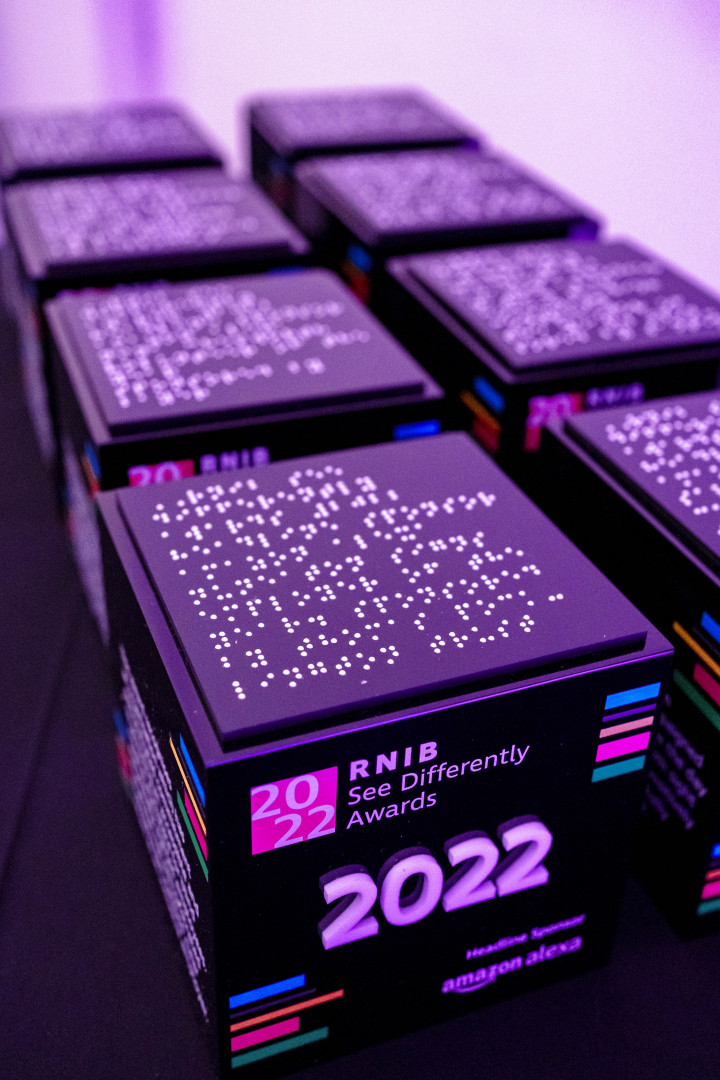 Award Nomination
Noel was nominated for this award for his work over the last 30 years to improve accessibility for blind and partially sighted schoolchildren and students.
One of the projects Noel referred to in his acceptance speech was the Accessible Curriculum Project, scoped by RNIB and conducted by Dolphin. The project was carried out ten years ago and its three principal recommendations were all implemented. This project ultimately led to the formation of the RNIB Bookshare Library of accessible reading material, the development of EasyReader - the accessible reading tool from Dolphin - and a training programme for teachers and SENCOs.
Today, the RNIB Bookshare library has 800,000 accessible books and behind the RNIB brand, incredible people have helped deliver the strategy. Dave Clarke and Ali Long and their teams at RNIB Bookshare have worked tirelessly to make this happen.
Alison Long, Head of Consumer and Business Services at RNIB, who nominated Mr Duffy described him as "the driving force" behind many UK and international initiatives to bring low-cost access technology and reading systems to blind and partially sighted people facing digital exclusion and financial barriers in developed and developing countries.
The contribution by Dolphin was also noted. The EasyReader App is free and available to all children and students in the UK who are blind, partially sighted or have another print disability such as dyslexia. It gives students access to learning material and textbooks in line with the UK curriculum. More recently, Dolphin and RNIB Bookshare provided training to over 2,000 teachers and SENCOs through a series of free webinars. They are taught how to use the EasyReader App to access the RNIB Bookshare library and discover how their students benefit from accessible learning material.
Noel is keen to point out that although he's very proud to have been awarded the Sixth Duke of Westminster Award, he recognises that it wouldn't have happened without the hard work and expertise of his colleagues at Dolphin.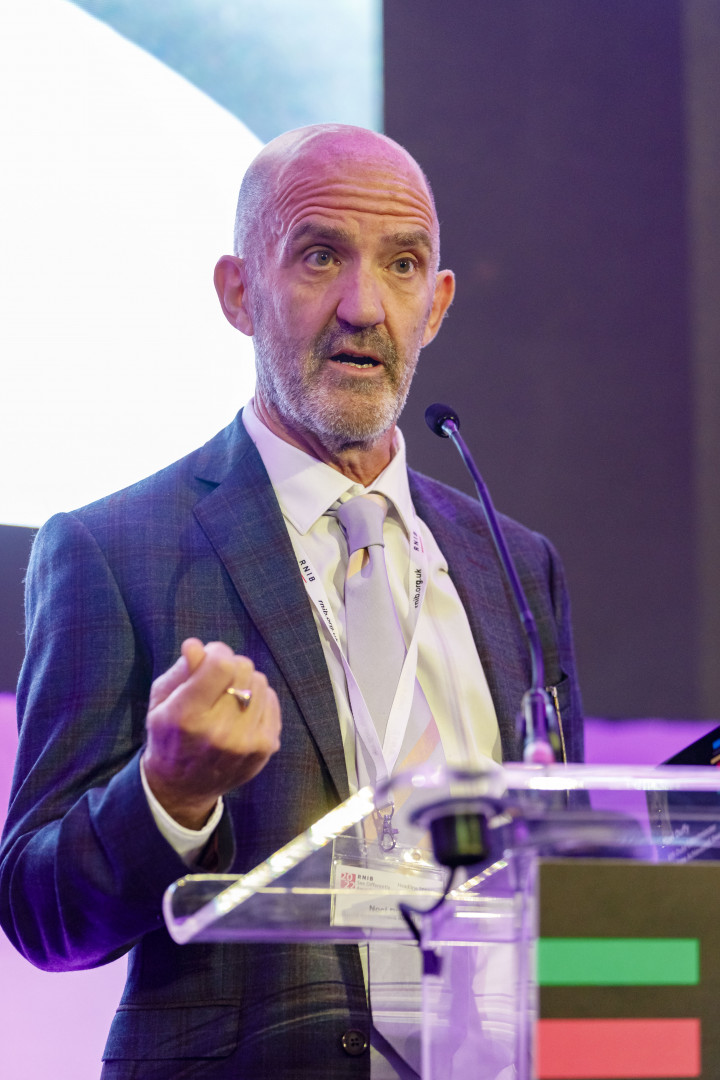 About Noel Duffy
Noel is the Chairman of the Board at Dolphin Computer Access Ltd, following over ten years as Managing Director.
Noel also currently sits on a number of trade bodies including BATA (British Assistive Technology Association) ATIA (Assistive Technology Industry Association) and APPGAT (All Party Parliamentary Group for Assistive Technology) and is a governor of New College Worcester, a school for low vision and blind students.
Talking at the event, RNIB Chair Anna Tylor said: Noel is a phenomenal contributor who has helped change educational opportunities for learners and opened up access to reading for thousands. This is life changing stuff, and he should be very proud of his contribution to helping people like me live, get an education and get on, on equal terms.
About Dolphin Computer Access
Dolphin develops specialist assistive technology for people with a wide range of visual impairments. Its products, SuperNova, GuideConnect and EasyReader are distributed internationally. Dolphin software and apps empower users with sight loss to live, work and study independently, with screen readers, screen magnification and audio technology.
Dolphin also develops technology to assist a neurodiverse range of readers. EasyReader accessible reading technology from Dolphin is used by book lovers and students with dyslexia or other print impairments. It provides a connection to books from accessible libraries all around the world.
---
Further information
Winners of the RNIB See Differently Awards 2022 Article, RNIB.org.uk
Post-award interview with Noel Duffy by RNIB Connect Radio
Dolphin Education Webinar Registration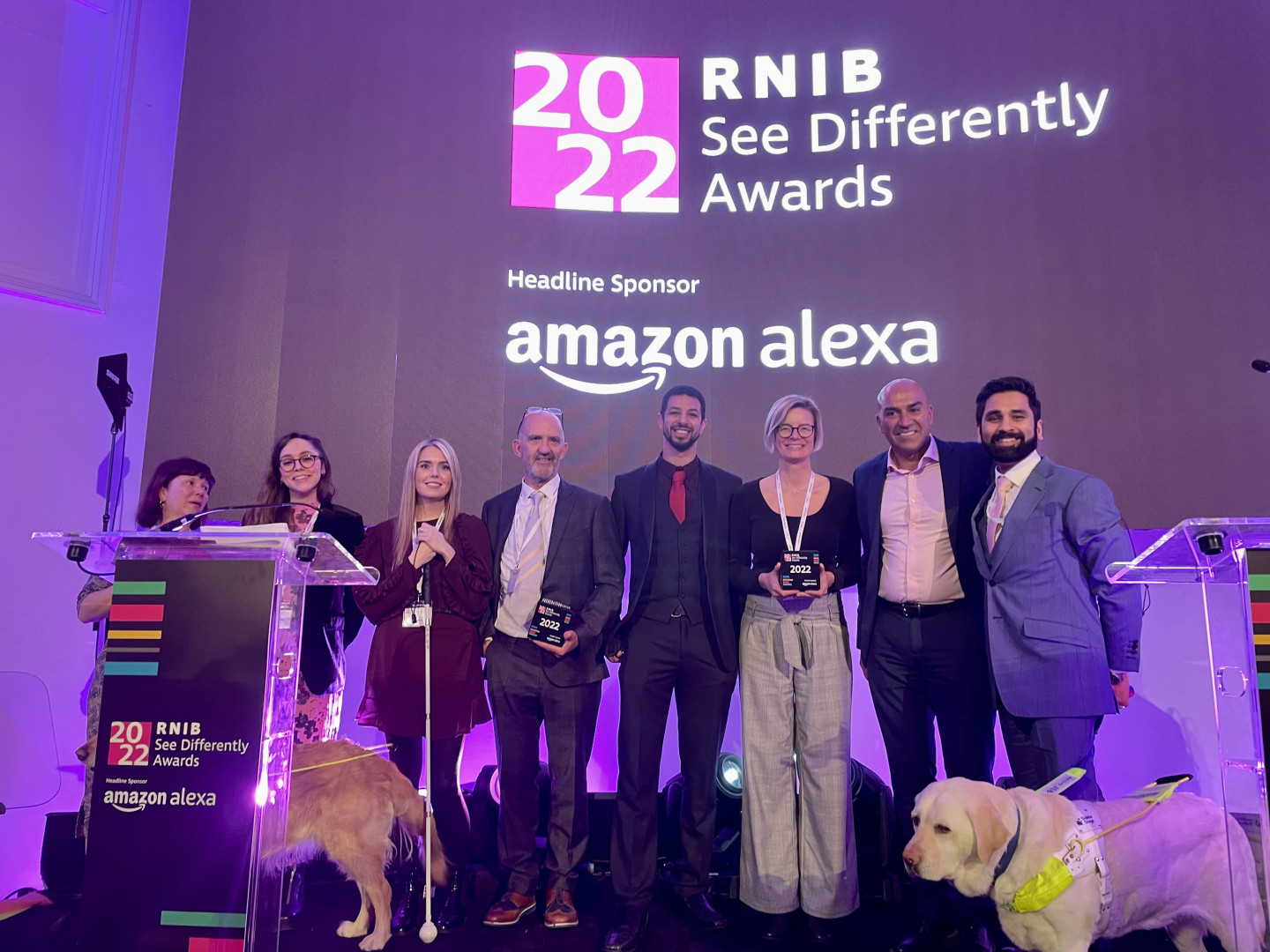 Other notable winners at the RNIB See Differently Awards 2022 include:
Sarah Leadbetter, Campaigner of the Year
Nathan Geering, Community Contributor of the Year
Claire Sisk, Best Social Media Impact of the Year
Nina Chesworth, Volunteer of the Year
LEGO Braille Bricks, Design for Everyone Award
We congratulate them all on their awards.