EasyConverter 7.01
Released:
Languages supported: Belgian Dutch, Belgian French, Danish, Dutch, English (Australia), English (United Kingdom), English (United States), Finnish, French, Norwegian, Polish, Russian, Spanish, Swedish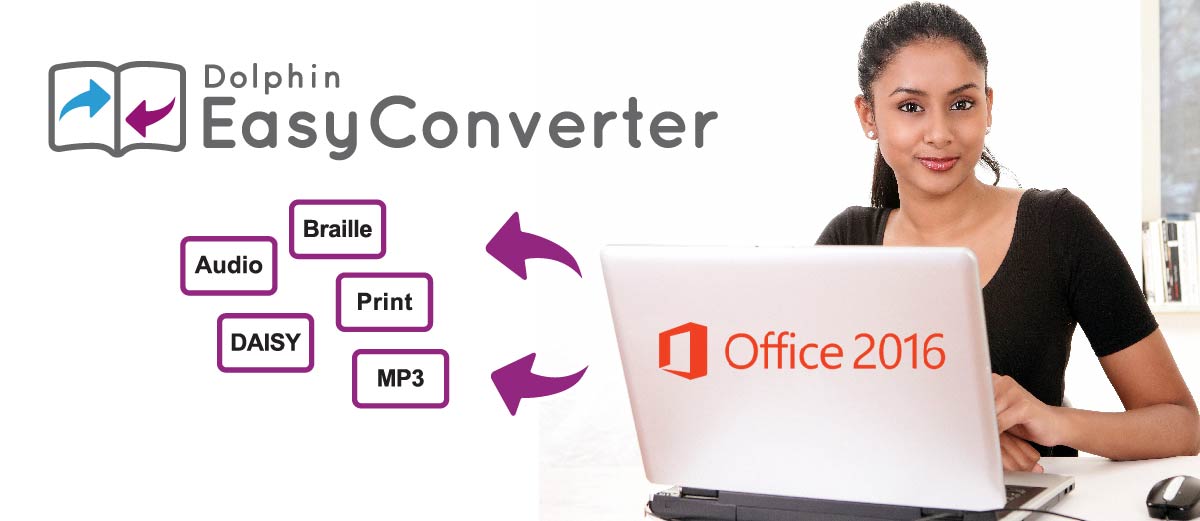 New: Compatible with Word 2016
EasyConverter 7.01 now includes support for documents created in Word 2016. Input your .docx files and confidently create Braille, large print, DAISY and MP3 formats.

NEW: Includes EasyReader 7 for the latest DAISY playback*
Playback your DAISY talking books created in EasyConverter, with the latest edition of EasyReader, now bundled free*. EasyReader is the latest accessible eBook reader for students with dyslexia or visual impairments. Synchronised text and audio playback makes reading a pleasure, and struggle free! Compatible with Windows 7, 8 and 10 desktops, laptops and tablets, EasyReader includes a 21st century interface this is also touchscreen compatible. Learn more about EasyReader and watch a short video at www.YourDolphin.com/EasyReader
* EasyReader 7 is only bundled where that language is available.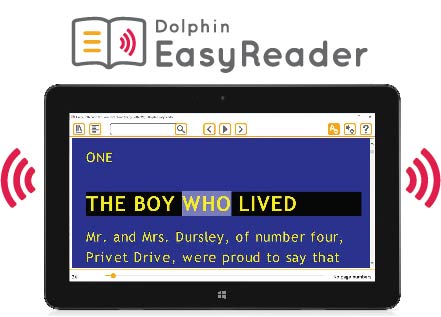 Other v7 releases: