This event has past! Check out our other events.
ATIA 2017 Orlando Conference & Exhibition - Orlando, United States
Starts: Wednesday 18 January 2017 at 09:00
Ends: Saturday 21 January 2017 at 17:00
Venue:
Caribe Royale All-Suites Hotel & Convention Center
8101 World Center Drive
Orlando
Florida
32821
United States
Description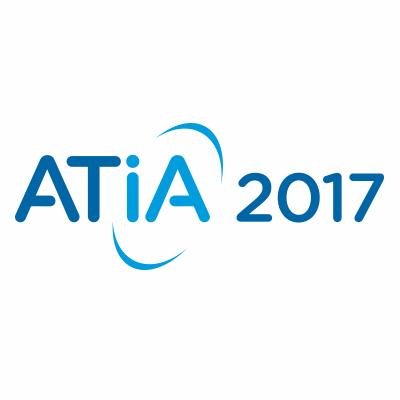 The ATIA Conference is the largest international conference showcasing excellence in assistive technology. The ATIA conference addresses all disabilities and all types of assistive technology for all ages, from early childhood to seniors. Sessions and events embrace the education market, university-level disability services, technology for independent living, accommodations for the workplace,and the needs of an aging population. Visit Dolphin at booth # 806.
Visit atai.org/conference to register.
---
Dolphin has 2 sessions at ATIA 2017. Join us for:
---
FREE EasyReader App—Read All Your Accessible Books on Any Device!
When: Thursday January 19 2017, 14.20
Location: Bonaire 1
Dolphin's EasyReader is now freely available for your Windows x86, Android and iOS devices! EasyReader has traditionally been a full software application that enables students with learning disabilities and visual impairments to access their talking book libraries, accessible textbooks, news periodicals and other documents—now it's a FREE App! In this BYOT session you'll download the app to your device, walk through getting and reading books from a variety of book repositories and news sources and customize your reading experience. The EasyReader App allows readers to browse and read millions of books and newspapers, regardless of the platform, from a wide-range of sources without having to use a browser. Additionally, EasyReader incorporates key customizable supports so that each user's reading experience can customized to support their individual needs. Users can employ synchronized text and audio, set bookmarks, personalize colors, highlighting, text size and spacing to create just the right reading conditions. Reader can access NLSB Bard, NFB Newsline, Bookshare, ePubbooks, Project Gutenburg and more. And it's not just books, read DAISY files, Word Docs, MathML and HTML files too. Book repository and news source accounts are linked across multiple devices so that you can easily pick up where you left off no matter what technology you're using or where you're using it. The EasyReader Free App is an international product that provides access to 20+ talking book libraries across a number of countries, and by adding Text-to-Speech voices from Acapella and Nuance you'll have access to an amazing number of languages. This is a simple session with high impact. Come and download the app and discover how every user will have access to their books anytime, anywhere with EasyReader!
Truly Included-Changing How Students With Visual Impairments Participate In Class
When: Friday January 20 2017, 16.30
Where: Antigua 3
How are your students with visual impairments included in your educational setting? Do they sit in the front of the class in order to better see the board? Are they provided with accessible versions of worksheets and textbooks during lessons and classroom instruction like everyone else? Can they use their tablet or touchscreen devices? With SuperNova, you can truly include your students with visual impairments in the most organic ways. One of the best things about SuperNova for students is that we provide each student with a free copy of the version purchased by the school that they can install and use at home. If you've never had the opportunity to assess SuperNova before, this is the year you'll want to come see what it's all about! SuperNova is available in three different configurations; magnification only, magnification with speech and as a full screen reader—enabling you to provide just the right amount of support for each user. The latest version of SuperNova was purposefully designed for education settings with inclusion and collaboration at the center of all of the new feature development, features you'll discover other magnification-readers don't offer. Connect & View is a new patented technology that provides seamless integration with interactive whiteboards. This is huge for the classroom! It gives each student the ability to customize what the teacher or presenter is projecting according to their individual, visual needs because a mirror image of the board is being projected to their device. We use your classrooms wi-fi to connect and project—there is no limit to the number of students who can utilize Connect & View at the same time. Students can explore and magnify different parts of the screen and are cued to the area of the screen when the teacher makes changes to the board. Students can even use the split screen feature so that they can see the white board image while simultaneously taking notes. Another aspect of SuperNova you'll see in this session is Intuitive Touch, that's what we call our touchscreen functionality. Supernova behaves just as you would expect it to in a touchscreen environment, which sets us apart from every other magnifier software out there. Simply spread your fingers apart to increase the magnification or draw your fingers together to decrease – you'll never lose font crispness and clarity. You can also drag your finger across the screen to reposition anything you're viewing. How do you handle inaccessible text in the classroom? Using a small document camera, students can quickly scan and convert the printed text to make it accessible. Or, if they're faced with inaccessible digital text—pdf's, worksheets, etc.—they can capture their screen and convert that too. We will also show you how students can approach research and required reading. Using Bookshelf, a button provided in the SuperNova control panel, students can access all of the major accessible print repositories—Bookshare, NLS/BARD, NFB-Newsline, Project Gutenberg and ePubbooks.com. Lastly, SuperNova's speech engine is able to seamlessly move across languages. If students are reading multiple languages with speech support, no problem, SuperNova can handle xx languages. We'll also be unveiling a new feature of SuperNova in this session, the Dolphin pen, an external drive that allows you to use Dolphin on any computer, anywhere. This unique and innovative feature for Supernova will provide two levels of use, LITE mode with no installation required and a slightly reduced functionality or full mode, which requires installation of a small file to automatically recognize the Dolphin pen has been inserted into the PC. Ideal for those that want access for short-term or more permanent use. Either way the Dolphin Pen can be moved between multiple PCs without costly additional licenses or requiring an uninstall. Flexible, powerful and cost affective the Dolphin pen version of the Supernova family of products allows a vision impaired person to use a PC when and how they want and not after a costly and time consuming full installation. As you can see, the new SuperNova has a ton to offer classroom settings. Its ease of use and intuitive features can truly improve instruction and workflow for you and your students. This is the session you won't want to miss this year!