Vision impairment & allergic to computers? Mystic Access have found your antidote – GuideConnect!
Published: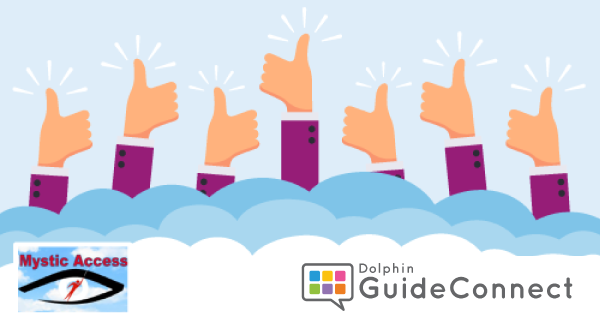 In this week's Mystic Access podcast, Chris and Kim talk to Dolphin's MJ about GuideConnect and discuss how GuideConnect removes the stress of learning to use a computer.
Hear more about using GuideConnect with voice dictation, with touch on a Windows tablet, or for the most allergic, via a remote control on your TV!
Listen to the interview and learn more about GuideConnect: