GuideConnect 1.10 Released - Update for music and more
Published: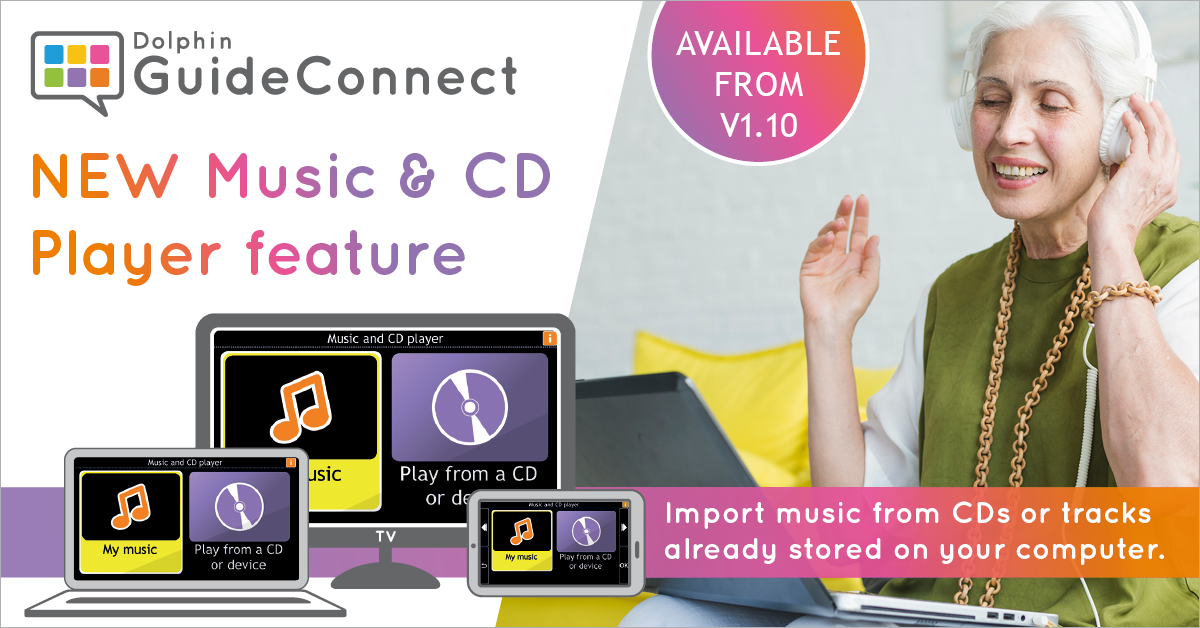 A new update is available for all GuideConnect users. Update your GuideConnect to version 1.10 and try out the new:
Music & CD Player feature – play music from a cd or other device. Import music from CDs or tracks already stored on your computer. Search for a track or view track details
Notes feature – Create a text note or record an audio note. Save your note for future, or send your note by email
File Manager feature – copy and move files, rename files, browse your folders, sort them into order, search or create new folders
Contact cards - Receive and import contact to your address book or email your contact to others
Calendar cards - Import events to your calendar or share an event via email
Hotkey to switch between your favourite GuideConnect voices - SHIFT + F11
Quicker Voice Input - In quick text entry areas such as searching for a book or entering a subject line in an email, it's now even quicker to use GuideConnect's voice input. Say aloud the text you wish to search or enter, and GuideConnect automatically adds it and immediately moves on. There's now no need to select enter on the keyboard, remote or touchscreen.
Switch to using GuideConnect's menus in Spanish
GuideConnect version 1.10 is now available in Belgian Dutch, Czech, Danish, Dutch, English (Australia), English (United Kingdom), English (United States), Italian, Norwegian and Swedish.
---
Find out more about GuideConnect
Try GuideConnect free for 30 days
---