German Library for the Blind create DAISY talking books with Publisher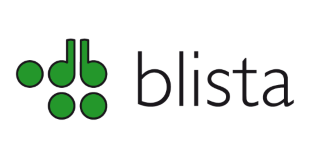 Blista is a German Library for the Blind and Visually Impaired which operates within the Carl Strehl School in the Hessen region. It is a nationally recognised special school and a super-regional consulting and promotional centre for the blind and visually impaired. Blista was the first German 'hearing' library and was set up in 1954. Using Publisher from, Blista as a member of MEDIBUS has been creating DAISY books for over 12 months, and has now completed nearly 400 digital talking books.
In the medium term, MEDIBUS aims to create a pool of DAISY books for all libraries for the blind and visually impaired in Germany and ultimately they want to see all books in every library, being available in DAISY format. Blista has three recording studios producing DAISY 2.02 content using Publisher, each using paid narrators to create the content. Many libraries for the blind and visually impaired around the world have large catalogues of analogue talking books (i.e., audio cassette tapes) and Blista is no exception, however they are currently updating their archive into digital format using Publisher.
Stefan Grimmeisen from Blista comments; "We find Publisher both efficient and easy to use. Because it is so simple to understand it makes it easy to train operators, and this is enabling us update our archives very effectively. A lot of our records date back to the 1950's, so we are very pleased that Publisher gives us the means to update all of these books for the 21st Century." At some point in the future, Blista also intend to use Publisher for text books to assist pupils in schools and those who use libraries for revision and research work. Blista are a non profit making organisation and do not undertake any commercial recording, their activities are funded by the German government as well as charitable donations. All of the talking books produced by Blista are available free of charge to anyone who is blind or has a vision impairment, they do not currently produce any content for the commercial market. An exchange system is used, just as in most normal libraries, but using DAISY digital talking books MEDIBUS is able to offer far more books on CD. Previously analogue tapes would contain 90 minutes of playback per tape, now using Publisher to create DAISY books on CD, Blista has found that they produce up to (and sometimes in excess of) 30 hours of playback on a single CD.
Stefan Grimmeisen continues; "Waiting lists for books no longer exist, by using Publisher to create digital content, it is very inexpensive to produce numerous copies of a book onto CD from the original on the hard disk. " Narrators are used by Blista to produce a master copy from start to finish which means they are required to learn and understand Publisher – their oldest narrator is 83 years old and it took her just 3 weeks to learn it and start producing books on CD. So age is definitely not an obstacle to learning this software. The narrators are only given their project once they are in the recording studio, where they familiarise themselves with the project and then commence the recording, which is a digital recording directly onto hard disk. From this the CD's are created. Blista is currently producing between 80 and 100 books per month. So far the longest book they have recorded was 1,000 pages and this has also been translated into English. It runs for just over 43 hours on one CD.
Blista also manage smaller projects, and are happy to produce single page narration books. An ever growing number of enlightened organisations, such as Blista, have discovered that using Publisher to create multi-media DAISY content means that they can create digital materials quickly and easily. Reproducing and updating existing materials in a totally accessible format, with a quality that will not diminish through use or the passage of time.