Meet Neil: Technical Support Manager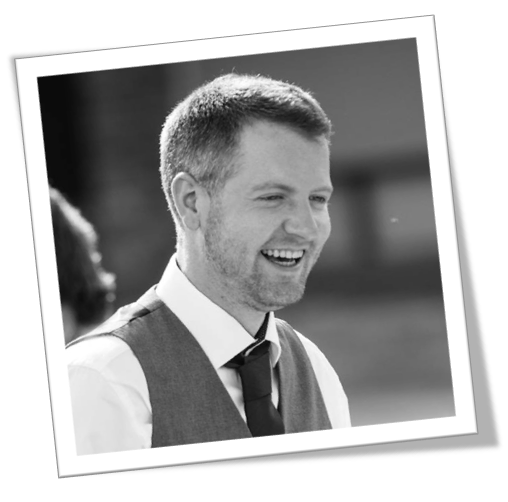 When did you start at Dolphin and in what role?
My first day at Dolphin was on Monday 30 September 2002. I took one of two vacant positions for 1st Line Technical Support, supporting customers primarily on SuperNova, and other products that we developed at the time, including Cicero Text Reader and Cipher Braille Translator.
What qualifications or experience did you have?
Very little! I did the first year of two different courses at University in Leeds, firstly Economics (my favorite subject at school and Sixth Form) followed by IT and Information Systems before leaving (in hindsight I should have taken a gap year first!). I had had an interest in IT since I had my first computer - an Amstrad CPC 6128 (with floppy disk drive, colour screen and 128k memory!) back in 1987 and over the years have acquired a lot of knowledge which proved valuable in my first role at the company.
What made you choose Dolphin?
I started an NVQ course after leaving University whilst I decided what I wanted to do, during which time I realised that formal education definitely wasn't for me anymore, and I applied for two jobs that I saw advertised in a local newspaper. One was at West Mercia Police headquarters and the other for Dolphin Computer Access. The latter of the two was less well paid, but looked much more interesting! I was lucky enough to be invited for interviews at both, and following second interviews, I received two job offers; 2 weeks later and both on the same day. After some deliberation I accepted the offer from Dolphin, as the work seemed very interesting and I had already heard of SuperNova. When I was shown around Dolphin in my second interview, everybody seemed very friendly and the place had a great small company atmosphere which I prefer.
What are the biggest challenges you have faced?
When I first started I knew nothing about the technical intricacies of Dolphin software. My training induction included having to get really familiar with the SuperNova manual very quickly! The fear of a customer calling me that knew more about the product than I did was sufficient motivation to spend all my spare time ensuring I was up to speed with anything and everything about the product. The following Monday I was live on the phones. That was a challenge in itself, but being in a technical support role throws new and unexpected challenges daily.
What sort of development have you received in your time at Dolphin?
I have attended a number of training course over the last 13 years, the most recent being Management Development. Training from the past includes Six Sigma, SQL Reporting Services, and Microsoft Exchange Server Administration.
How has your role developed?
Having started off in a customer support role, after 4 years I moved into an Internal IT position, maintaining company servers and providing technical support for colleagues. At this time I was also in a supervisory role for the Technical Support Helpdesk staff. Some years later I became Dolphin's Product Manager for Low Vision products. This role was particularly interesting as I was able to provide input into how I believed software features should be designed. 3 years later I was appointed as manager of the Technical Support department; it was a few years since I had been involved in this area of the company so it took some readjustment at first. So in terms of how my role has developed, I have actually gone upwards in a full circle!
What do you rate in Dolphin as an employer?
Being a small company I think it's good that whatever role you are in, whatever department you work for, you are able to get involved in projects in all areas of the company and you aren't necessarily pigeon-holed into a specific role.