EasyReader Premium Education Subscription
Read anywhere. Learn anywhere.
About EasyReader Premium for Education
Exclusive to schools, colleges and universities in the UK, USA, Canada and Sweden. Prices are tiered, based on the number of students at your setting who will benefit from EasyReader Premium features.
An EasyReader Premium Education Subscription shows your commitment to accessibility in education. It unlocks premium features to aid reading, learning and study.
At Dolphin, we appreciate that there is no single way to read and learn. With this in mind we developed EasyReader further. It gives children at school, and students in college or university, more opportunities to access the books and textbooks they need. In addition to ways to read and study that suit individual needs and learning styles.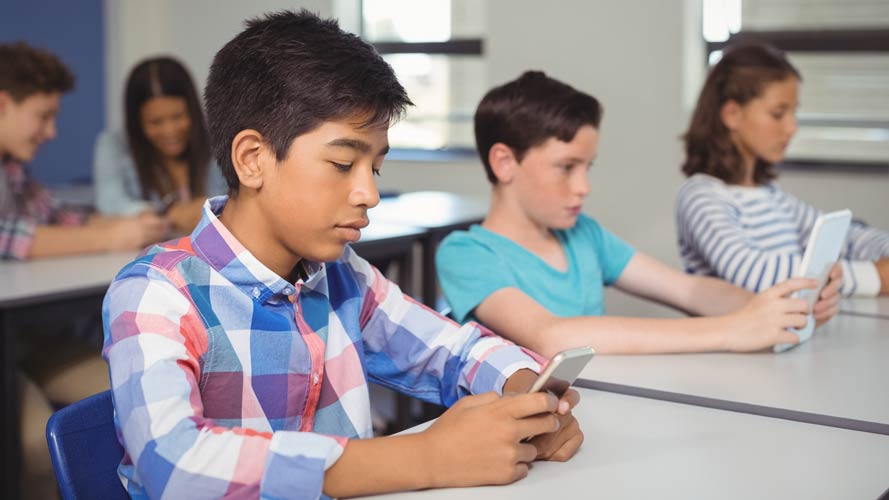 Benefits of an Education Subscription
New Premium feature coming soon: Open and read text-based PDFs
Buy a subscription now to experience this brand new EasyReader Premium feature as soon as it's released.
Read and Learn Anywhere
With the EasyReader App installed on their devices in class and at home, young people in education can easily download and read accessible books, with text, audio, or a combination of the two.
When EasyReader App is closed at the end of the school day, students can then log in on another device at home, where it's synchronised and ready to use for homework.
EasyReader Premium synchronises library logins, books, reading positions, bookmarks, notes, clipboard text and reading preferences, so readers can start where they left off.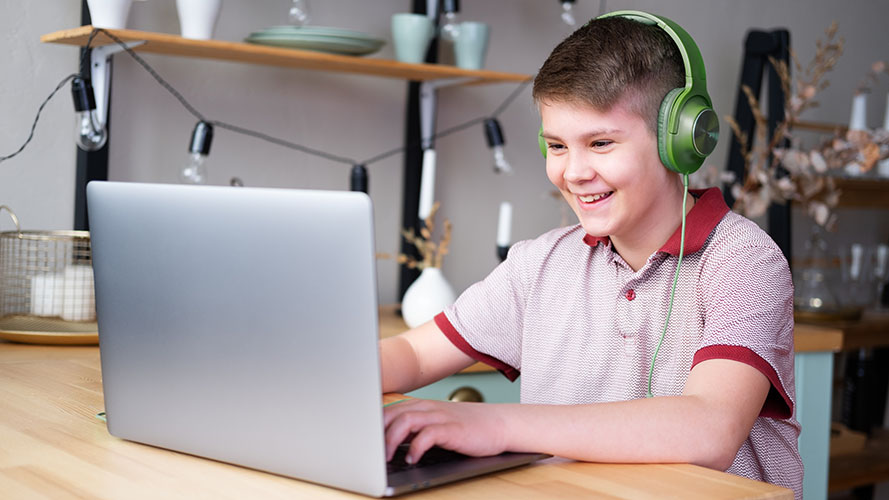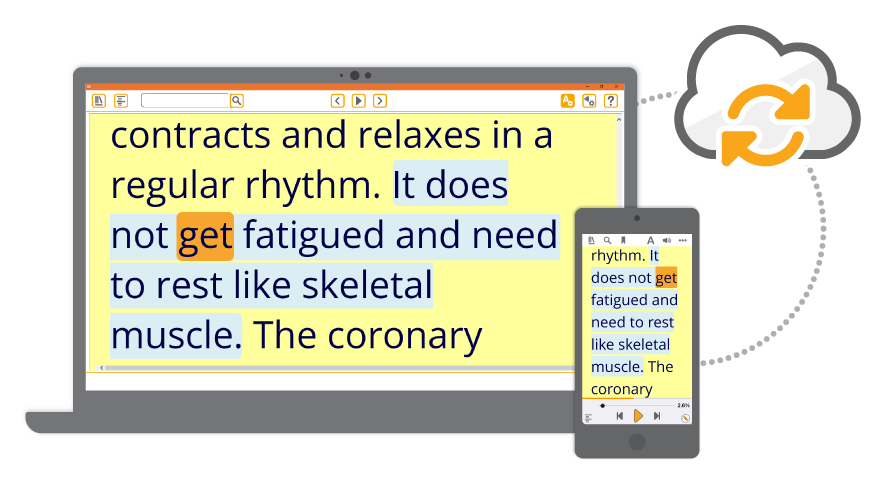 Education Subscription Eligibility
An EasyReader Premium Education subscription is currently available for all schools, colleges and universities in the UK, USA, Canada and Sweden.
It is suitable for young people with a print impairment, including:
Visual Impairment
Dyslexia
Other Neurodiverse Conditions, including autism and ADHD
Physical disabilities which make traditional books unsuitable
EasyReader Premium means your students can sign in on any device, and take advantage of all the accessible features throughout their learning journey.
Ways to Create Student Logins
Create Individual Logins
Create individual logins for eligible students in your Dolphin Account. As an Education Subscription admin, you set up the login name and choose whether the student requires a password to login.
Register School Email Domain
Enable EasyReader Premium access for all students using your school email domain. Students create their own Dolphin Account using their school email address, for instant access to EasyReader Premium.
Free Online Training
Confidently support your students to get the most out of EasyReader Premium with this free online course.
It contains hands-on guidance to teach you how to create EasyReader Premium logins for your students, and shares practical ways to help your students read, learn and get the most out of EasyReader Premium.
The course is split into a series of bite-size lessons. It's ideal for teachers, teaching assistants and support staff working with students who have a vision impairment, dyslexia or any other print impairment.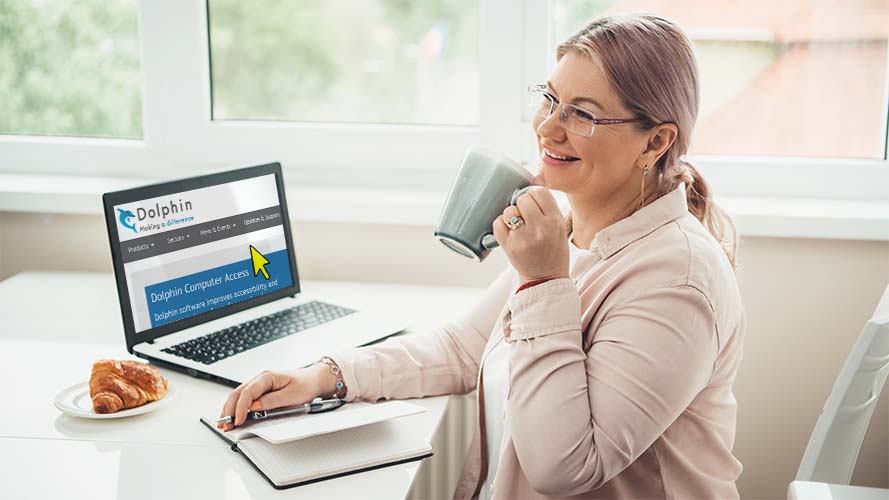 Accessible books give your students with print impairments equal opportunities to read, study and learn.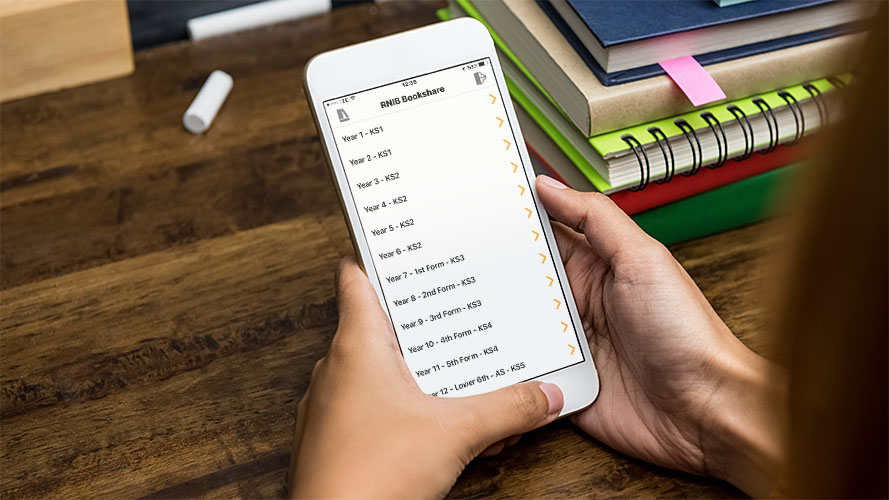 About Accessible Libraries
EasyReader partners with accessible libraries and educational book collections - such as the RNIB Bookshare Education Collection in the UK - to give your students direct access to books and texbooks in accessible formats.
Your students with visual impairments, dyslexia and other print impairments can use these libraries with EasyReader Premium to read and learn in ways that suit their sight and their reading preferences.
Using accessible libraries gives students with print impairments equal opportunities to read, study and learn.
Set Up Library Memberships for Students
To browse and download books to read in EasyReader App, students must also register with accessible libraries.
Simply visit the EasyReader Libraries List to find the accessible book libraries available in your country. Then use the links to the library's website and register for membership.
With an EasyReader Premium Subscription, each student can then - with your help if needed - select and log in to libraries in the EasyReader App. Library login details are synchronised across devices, so they will only need to set this up once.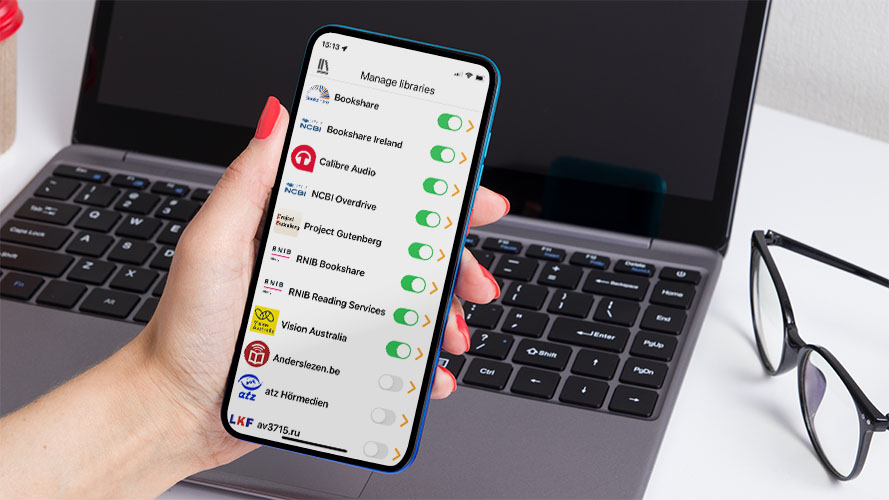 Talk to Us About an EasyReader Premium Education Subscription
Complete the form and we'll call you back
Technical Information
Blogs About Accessibility in Education