EasyReader and your Dolphin Account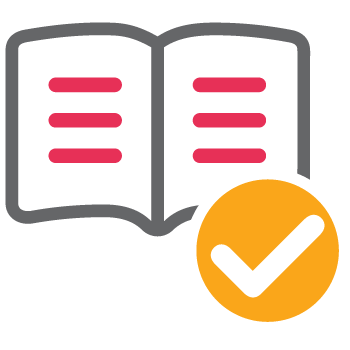 To use EasyReader you will need to setup a Dolphin Account. It's free, takes seconds and will open the door to a world of accessible books!
Simply download the free EasyReader app from the app store onto your phone or tablet, launch the app and follow the simple instructions. You will need to enter your email address when prompted and activate your new Dolphin Account via the email that's sent to you.
Coming soon to your FREE Dolphin Account…
Sync your libraries, books, settings and newspaper subscriptions across multiple devices!
Access your books and newspapers on any phone or tablet running the EasyReader app and your Dolphin Account will instantly:
Display your books for quick download – no need to browse and find the title again.
Remember your last reading position – so you're guaranteed to pick up where you left off
Synchronise your unique text, voice and audio settings across all your devices with the EasyReader app
Remember your bookmarks - for quick access to your notes and annotations, no matter which device you're using
Apply your extra purchased voices to all your devices – so you don't need to buy them twice!
Remember your library logins
Share your newspaper subscriptions – so you're always up-to-date with your favourite publications.
---
Frequently Asked Questions (FAQs)
---
Q. Do I need to create a Dolphin Account to use EasyReader?
A. Yes. Setting up a Dolphin Account is free, easy and takes seconds. Plus updates to the EasyReader app are coming soon and your Dolphin Account will offer you synchronised access to your books and newspapers across multiple devices.
Q. Can I use the EasyReader App without a Dolphin Account?
A. No.
Q. I am in education and we are blocked from sending & receiving external emails. Can you help me create Dolphin Accounts for my students?
A. Yes, no problem. Simply email us the number of students that require a Dolphin Account and we'll set them up for you.
Q. Is there a cost to create a Dolphin Account?
A. No. Creating a Dolphin Account is free and simple to do.
Q. Will my Dolphin Account be active straight away?
A. Yes. However, you will need to verify your account within 7 days, otherwise your Dolphin Account will stop working. Verifying your Dolphin Account is really simple. As soon as you have set up your Dolphin Account, you will receive an email. Simply follow the link in the email and your Dolphin Account will be verified.
Q. Will I have to login to my Dolphin Account every time I use EasyReader?
A. No. Your EasyReader app will remember your login and password. However if you actively log out of your Dolphin Account, you will then need to log back in to access your books and newspapers.
Q. I have forgotten my password my Dolphin Account, can I reset it?
A. Yes. Just like most apps there is a link just under the login button offering you the chance to change your password.
Q. What will happen with my personal information?
A. To create a Dolphin Account, all you need to do is provide an email address and set up a password. We take privacy seriously and the use of your personal information will adhere to Dolphin's Privacy Policy and will not be sent to any third parties. By signing up to the Dolphin Account you will also receive tips on using EasyReader and new EasyReader updates.