What's New in EasyReader App - Version 10.03 Released Today
Published:

What's New in EasyReader App Version 10.03
We are delighted to inform you that there has been an update to the EasyReader App to bring new features to EasyReader Premium subscribers.

EasyReader Premium subscriptions are available for individuals and for educational organisations.

As always, the EasyReader App remains free to download and use and continues to provide accessible ways to read for people with
visual impairments, dyslexia and other print impairments.
What's New in EasyReader App and EasyReader Premium
A full range of reading voices is now available for all EasyReader Premium subscribers.
Choose the voices before you use them with the new 'play' button, available in the voices section. This means you can listen to them all in the app before you decide on the voices you'd like use for text-to-speech reading.
EasyReader Premium subscribers will now be able to choose and download an unlimited number of reading voices to use in the EasyReader App without additional costs or in-app purchases.
Please note: if you have previously purchased a voice in EasyReader App, but do not have EasyReader Premium, you can download the voices you purchased for no additional cost.
Find out more about EasyReader Premium
>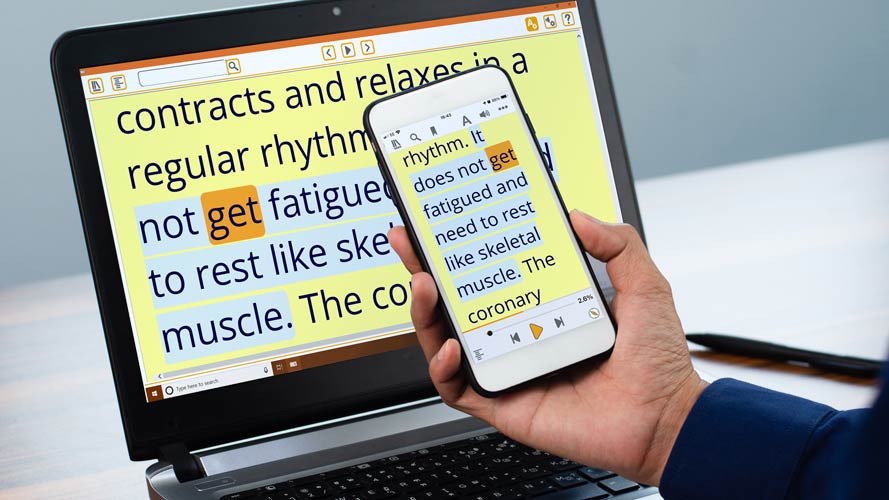 MTM Legimus Library Exclusive
Readers with membership to the MTM Legimus library in Sweden through EasyReader App are entitled to four reading voices free as part of their library membership.

Legimus Library >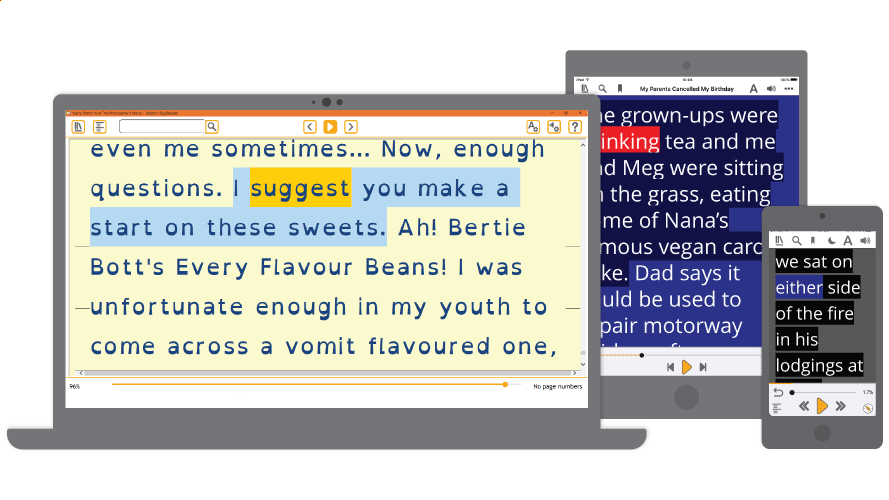 The EasyReader App remains free to download and use. You can browse, download and read books from over 60 accessible libraries around the world.
EasyReader Premium offers additional features within the EasyReader App - these include synchronisation, access to Google Classrooms files and use on Mac - so you can read and learn anywhere!
Our library partnerships continue to flourish, and we are proud that EasyReader App has been inducted into the AppleViz Hall of Fame by a global community of blind and partially sighted app users.
We continue to develop EasyReader App, so people with visual impairments or neurodiverse conditions such as dyslexia have better access to books and reading, in ways that suit their vision and reading preferences.
Download the EasyReader App