Free AT Training for UK Sight Loss Charities during COVID-19
Published:

If you provide technology advice or product support to individuals living with sight loss, we know that the current COVID-19 crisis is doubly frustrating. Never has assistive technology held such opportunity to ensure that visually impaired people can keep in touch with loved one, order groceries, stay informed and entertained. But getting the right technology in their hands and providing training has never felt so impossible.
If you find yourself with spare time on your hands, we think now is the perfect time to catch up on your product training and wider CPD. The good news is that we're offering a selection of free product training sessions to any professional providing product support or technology advice to blind or partially sighted people. From product introductions to certified trainer courses, they're all FREE ... so get booking!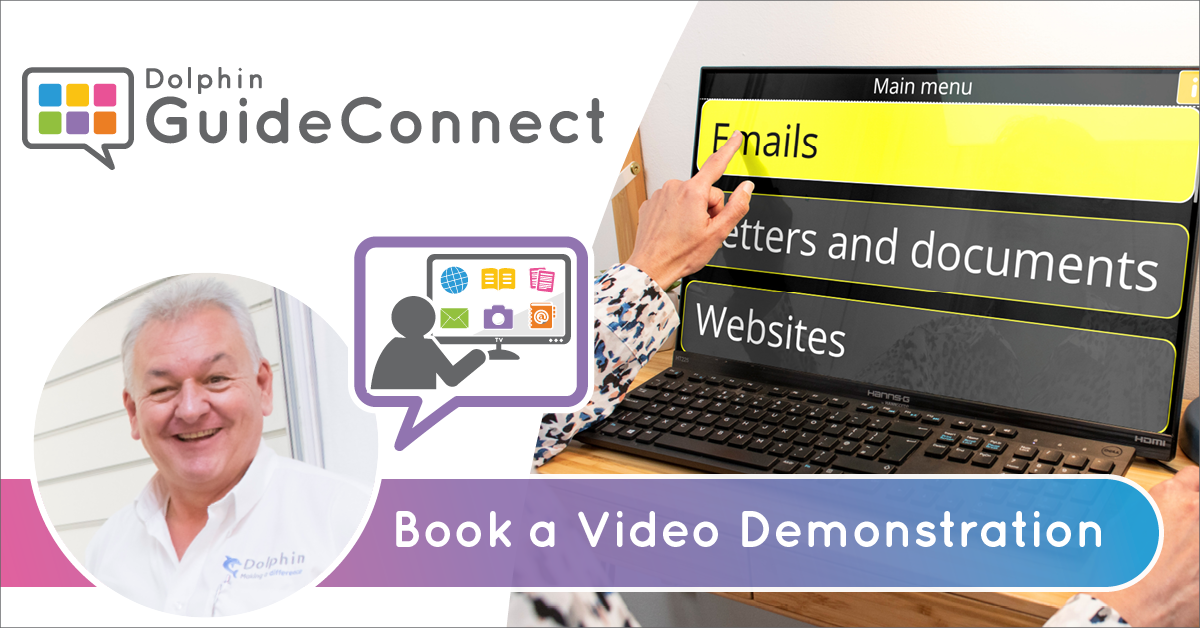 Meet GuideConnect (30 minutes)
Technology can help your clients reclaim some of their independence. But what if they're a total beginner or just not confident? Designed for people with sight loss,
GuideConnect
is different:
Simple step-by-step menus walk and talk clients through every task
Text and icons as big as they need
Friendly voices patiently guide users at a pace that suits them
Use the remote control, touch, mouse or keyboard – or add text with their voice
The simplest way for visually impaired people to stay independent, connected and entertained, with GuideConnect clients can send & receive email, make video calls, manage their calendar, write letters, listen to their post, get online and listen to audio books or today's newspapers. Find out how GuideConnect can empower your clients to reclaim their independence - book a 30 minute introduction.
---
Certified GuideConnect Trainer (2 x 3 hr) **NOW FULL**
** Sorry, due to popular demand, we currently have no further availability for this course. **
Already familiar with GuideConnect? Now's the time to book our GuideConnect Certified Training and become an official certified GuideConnect trainer. Dive deep in 2 x 3 hour training sessions, delivered 1-to-1 over live video link. Ask questions and explore in detail, the GuideConnect features that ensure clients can: stay connected, organise their own affairs, get online and keep entertained. Complete the 2-part course, pass the mini exam and we'll issue you with a certified training certificate and an official certified trainer logo.
---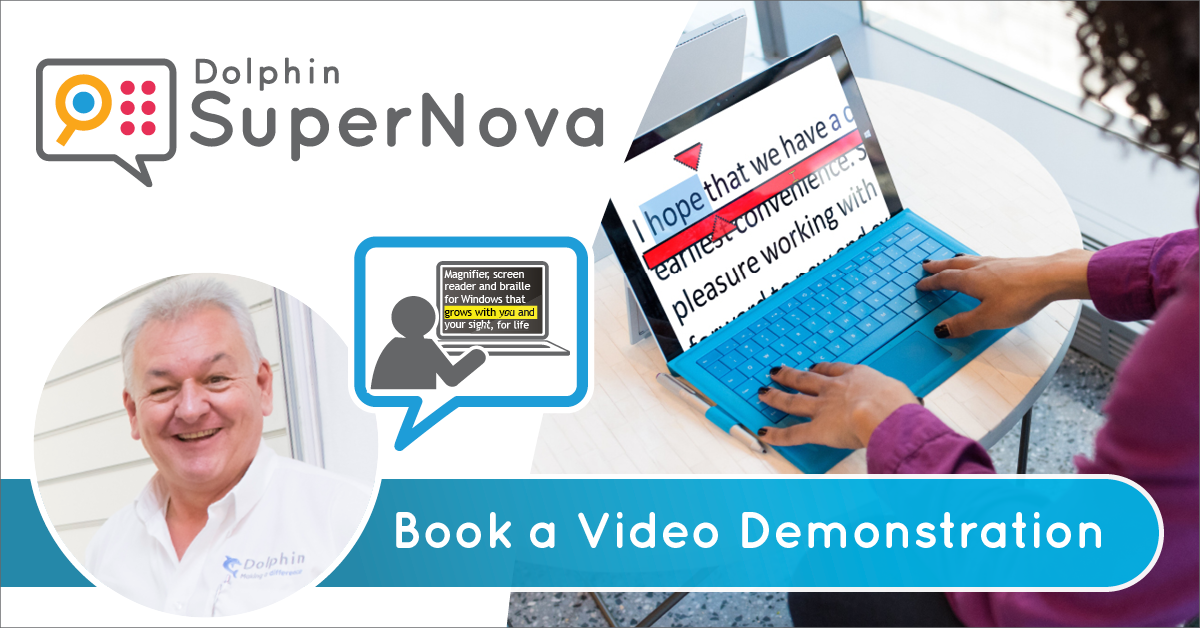 Meet SuperNova (30 min)
Maybe it's been a while, or perhaps you're new to SuperNova? This 30 minute session is ideal for anyone that wants an overview of SuperNova's magnification, colour, speech and screen reader features. Compare the 4 SuperNova editions and learn how each can adapt for clients with different levels of sight loss.
---
Camera Features in SuperNova (30 min)
Connect a camera and SuperNova's unique 'Connect & View' feature turns a client's Windows 10 device into an affordable video magnifier. Ideal to magnify letters, bills or product labels. This session will explore the zoom, colour, rotate and capture options, as well as the inbuilt OCR that reads aloud the text under the camera. Got questions? Book your short training session today.
---
More than the Windows Magnifier (30 min)
If your clients need more than the Windows Magnifier can offer, this session can help you assess which of SuperNova's magnification, colour, view, mouse pointer and highlight option will better support them. A short 30 minute session, this training is ideal for anyone advising low vision clients.
---
Can't find the session you need?
Call or email me, Dave Salisbury, to discuss your requirements:
Phone 01905 754 577
Mobile 07968 562 511
---