SuperNova Enterprise 16.01
Released:
Languages supported: Belgian Dutch, Belgian French, Chinese (English), Czech, Dutch, English (Australia), English (South African), English (United Kingdom), English (United States), Finnish, French, German, Greek (English), Spanish, Swedish, Swiss German, Welsh

SuperNova 16 includes a host of new and innovative features specifically designed for people with visual impairments:
---
SuperNova USB - Instant magnification for any PC, in your pocket!
---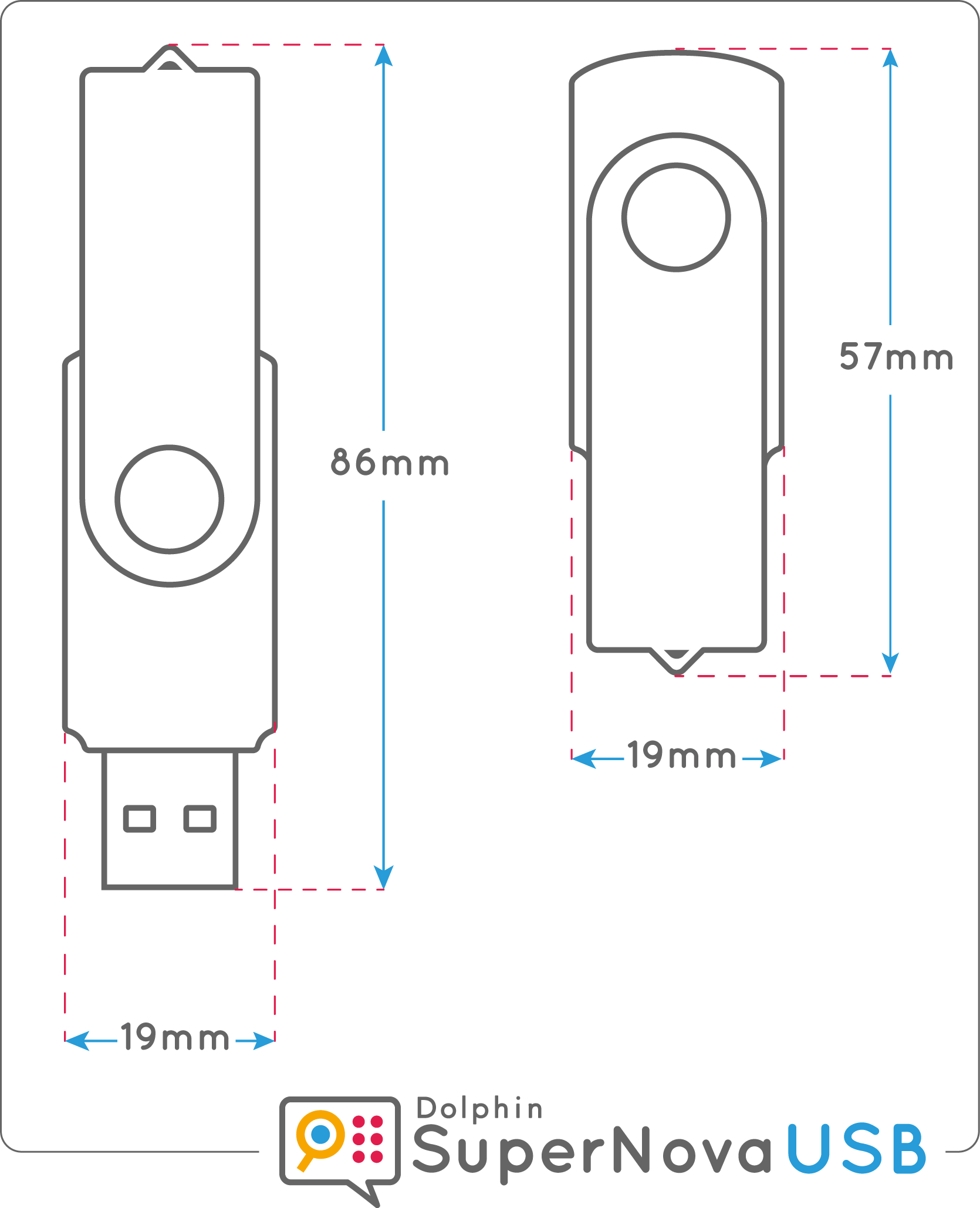 SuperNova 16 on the SuperNova USB introduces a new 'Guest mode' for instant accessibility on the go. Plug your SuperNova USB into any Windows PC and experience instant access to your favourite SuperNova features, as well as your personal SuperNova settings.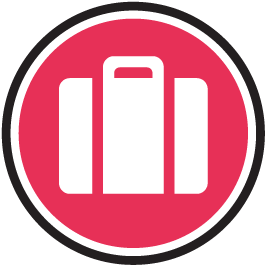 Guest Mode:
Instant, hassle free access
No installation, driver, activation or authorisation required
Ideal for visiting clients, friends or the library
No need for Administrator password; use with any Guest Account
Offers HD Magnification, colours, highlights, speech, Braille & more
Compatible with Windows 7, 8.1 or 10 PCs

Regular visitor or staying longer? Install a Dolphin driver to the PC for 'Full Access' to SuperNova, including:
Scan & Read
Touchscreen magnification
Logon Screen support
Support for Windows security dialogs.
Guest Mode

Full Access

Installation or driver required?
No
- Plug in & go!
Yes
- instal a small driver
HD Magnification with True Fonts
Yes
Yes
Colour Changer
Yes
Yes
Speech Output
Yes
Yes
High Quality Voices
Yes
Yes
Braille Display support
Yes
Yes
Connect & View
Yes
Yes
Scan & Read
No
Yes
Touchscreen support
No
Yes
Custom Mouse pointers
No
Yes
Magnification, speech & braille at the Logon
No
Yes
Support at User Account Control security dialogs
No
Yes
Unlike other USB solutions, SuperNova USB:
is a full working licence, not a 30 day trial
can be run without administrator rights
does NOT install from the USB to the PC
is not just an authorisation dongle
operates and behaves identically on Windows 7, 8.1 & 10 PCs.
Note: The first time you use the SuperNova USB on a new PC, you will need to find and run SuperNova's "Go" program in Windows Explorer. The second time, SuperNova will run automatically.
---
New Control Panel
---
SuperNova 16 features a revitalised control panel that's always easy to see. SuperNova's updated buttons always remain crystal clear and perfectly crisp, no matter how large you magnify. We have also improved usability by making behaviour consistent and easy to learn; features are helpfully grouped and selected buttons and tabs are clearly defined.



---
New 'Media' tab
---
SuperNova's most unique entertainment, Scan & Read and book access features have been brought together under a new Media tab for quick access to all your SuperNova favourites.
The Media tab includes:
Scan & Read – Scan and hear documents read aloud.
Books – Read books and newspapers with direct access to RNIB Newsagent, NLS BARD, NFB-NEWSLINE®, Bookshare®, CELA, Passend Lezen, Legimus and many more.
News – Read the latest news headlines from your favourite source with hundreds to choose from.
Radio – Play your preferred radio station or find a new favourite.
Podcasts – Listen to your podcasts, hassle free.

---
User Profiles
---
New in version 16, SuperNova provides a number of ready-made profiles that allow you to quickly tailor SuperNova's features to suit you, without having to make multiple individual setting changes.
If you're a mouse user finding SuperNova too talkative, or a deafblind user who wants braille with visual highlighting, the new profiles allow you to quickly set the amount of speech feedback without having to change multiple settings in SuperNova's control panel.
Organisations supporting users with a range of visual impairments will find SuperNova's new profiles help your clients find their preferred SuperNova blend of magnification, speech and Braille more quickly.
Trainers or assessors - use the profiles to simulate different editions of SuperNova and choose what's best for your client. Together with the Dolphin Pen, this lets you take any edition of SuperNova to any client.
Choose from the following 6 profiles:
1. Magnifier
Magnification only for mouse users wanting the fastest performance. It will magnify, follow the mouse pointer and track the cursor as you type. This profile disables all speech and braille, making magnification performance even better.
2. Magnifier & Speech with mouse
Magnification with occasional speech, designed for mouse users. This profile enables speech on demand: it will speak text under the mouse and includes hotkeys to read the current line, sentence or paragraph. This profile disables automatic speech, Dolphin Cursor, reading tools and braille output from a braille display.
3. Magnifier & Speech with keyboard
Magnification with some automatic speech for mouse and keyboard users. This profile will speak as you type and read the item in focus, such as menus, list items etc. It switches on the Dolphin Cursor so you can read a web-page from the keyboard. Read From Here and Doc Reader are also included for hands-free reading with speech. This profile disables screen reading descriptions and braille output from a braille display.
4. Magnifier & Screen Reader
This profile supports both mouse and keyboard users, offering magnification with full screen reading in speech and/or braille via a braille display. This profile is fully-featured and offers the greatest flexibility.
5. Screen Reader
Full speech and/or braille screen reading designed for keyboard users with no useful sight. This profile disables all magnification and visual effects and enables braille output via a braille display.
6. Screen Reader with visual effects
Full speech and/or braille screen reading for keyboard users. This profile disables magnification but enables visual effects including visual highlighting of the focus and an on-screen braille monitor. This profile is recommended for those with a limited field of vision, or when sharing your screen with a sighted colleague or trainer.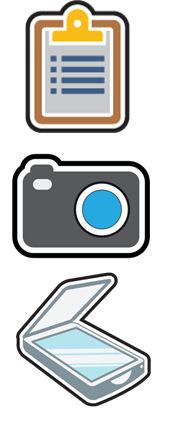 ---
Quick Scan & Read
---
SuperNova 16 brings all of SuperNova's newest reading features conveniently together into one essential hotkey. Press CAPSLOCK + O and SuperNova will scan & read from your camera, scanner or clipboard.
Open a PDF and find it's an image? No problem. Press CAPSLOCK + O and SuperNova instantly scans & reads the PDF back.
Friends sharing funny memes? No problem. CAPSLOCK + O and SuperNova will read any text to you.
Paper document that urgently needs reading? Place it under your camera and with the same hotkey, SuperNova will scan & read it back.
---
Support for the new Orbit 20 Braille Reader
---
SuperNova 16 includes support for the newest braille reader to hit the market, the Orbit 20. Costing less than a fifth of the price of a traditional braille display, the Orbit was developed by an international consortium of sight loss organisations from across the world.
SuperNova 16 supports braille output and input with the Orbit 20, and offers more than 50 literary and computer braille translation tables are included for braille beginners, language students and computer programmers.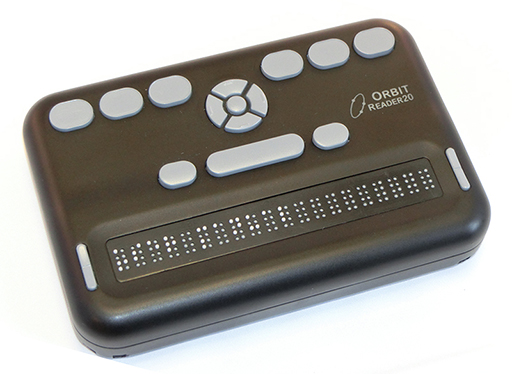 ---
SuperNova Enterprise - Remote access for Citrix & Remote Desktop Service Environments
---
Introduced alongside the release of version 16, SuperNova Enterprise provides support for remote access environments running Citrix and Remote Desktop Services. Support people with any level of visual impairment right across your organisation with one installation. Dolphin licence the user, not the machine, so you can deploy SuperNova wherever needed in the most efficient way. SuperNova Enterprise is available directly from Dolphin or via a SuperNova Enterprise authorized dealer.

---
UEB Braille Improvements for Foreign Language Learners
---
Students that are learning a foreign language using Unified English Braille (UEB) now have UEB support for foreign accents which extends to: Danish, Dutch, Finnish, French, German, Italian, Norwegian, Spanish & Swedish.