From File Explorer
To convert your document from File Explorer:
Press WINDOWS KEY + E to open File Explorer, then find the document you would like to convert.

Right click on the document to open the Context Menu.

Choose EasyConverter Express from the Context Menu, then choose which format you would like to convert the document into.

EasyConverter Express will now open and provide options for you to customise your converted document:

Settings for your output: Choose the settings you would like to apply to your converted document. The settings will be different depending on the format you have chosen.

Output folder: Choose where you would like your converted document to be saved to using the 'Browse' button.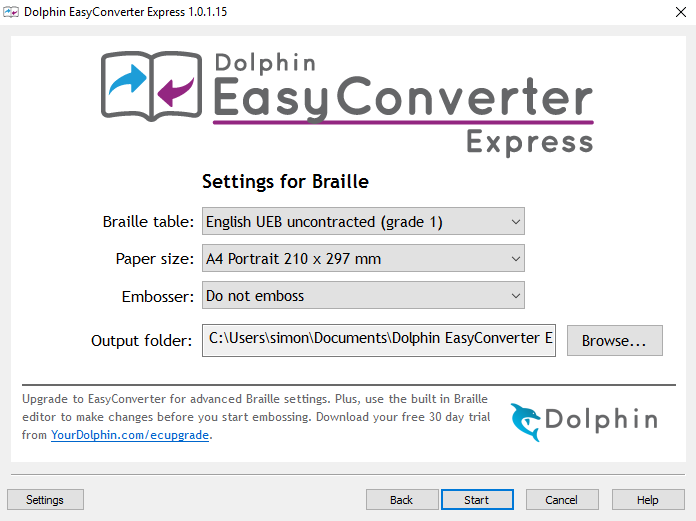 Select 'Start'. EasyConverter Express will now convert your document based on the settings you have chosen. The progress of the conversion will be displayed on the screen, along with an 'Abort' button which will cancel the conversion if selected.

Once the conversion is complete, EasyConverter Express will open a pop-up box displaying information about your converted document, along with two options:

Choose 'Show Location' to open the location of the converted document in File Explorer.

Choose 'Close' to close EasyConverter Express.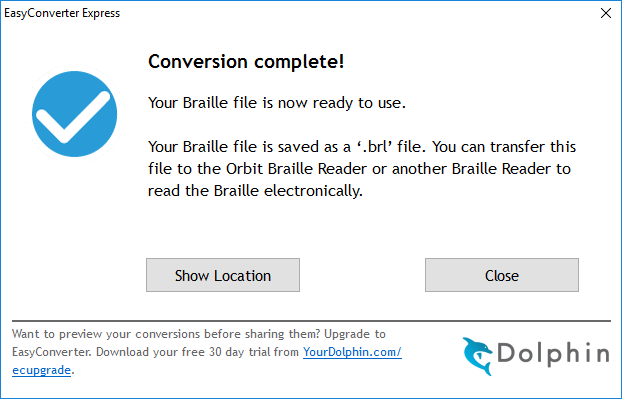 To change your support language, choose from the following list: