Convert Word docs to large print, braille, MP3 & ePub
Fulfil legal requirements and promote accessibility
NGO, government or commercial organisation, your legal obligation to act inclusively will make providing alternative formats high on your agenda. EasyConverter Express is an essential toolkit to create the widest range of accessible documents - braille, large print, MP3 and ePub. Avoid the expense and delays in outsourcing transcriptions. Choose EasyConverter Express and empower your team to confidently and effortlessly deliver accessible information to all your service users.
EasyConverter Express is affordable and simple to use, converting Word documents to accessible information on demand and in seconds.
Download a free 30-day trial from the Windows Store.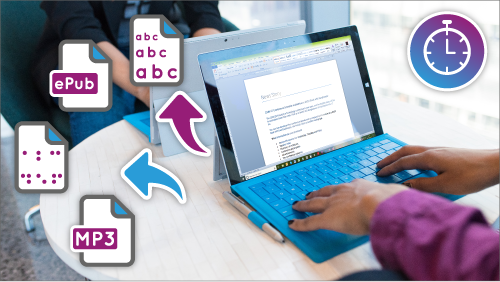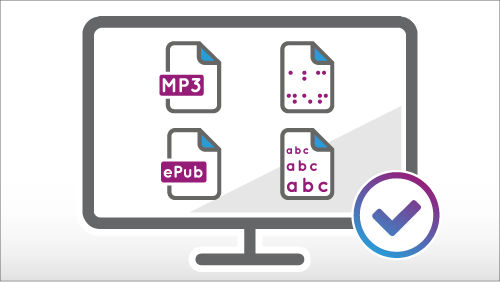 Summary
Convert any Word 2010, Word 2013, Word 2016, Word 2017, Word 2019 or Office 365 docs
Create braille, large print, MP3 and text-only ePub formats
Simple 3 step conversion, no experience required
Access directly from Word's ribbon bar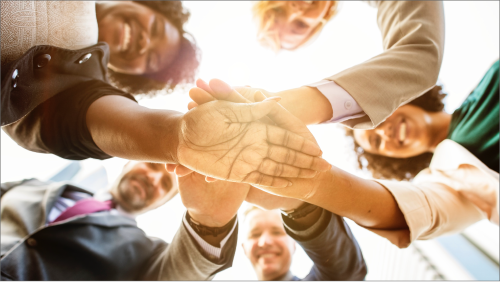 Communicate with the widest audience
Whether you are a commercial organisation, charity or government agency, providing your communications in a range of alternate formats ensures you are reaching the broadest possible demographic.
Offer accessible communications to customers, staff, donors and volunteers with:
low vision or blindness
dyslexia or specific learning difficulties
visual processing problems
congnitive differences
poor reading speed
low literacy
non-native language skills
limb differences that may make holding paper difficult
Download the Free Ribbon Bar Add-in
Already purchased EasyConverter Express?
Download the free EasyConverter Express 'Add-in' and EasyConverter Express is conveniently available from Word's ribbon bar.
Convert your Word document to large print, braille, ePub and MP3, just by clicking the EasyConverter Express button in the ribbon bar.
Technical Information & More
Technical Information
---
More Information
---