GuideConnect Annual Support (GCAS)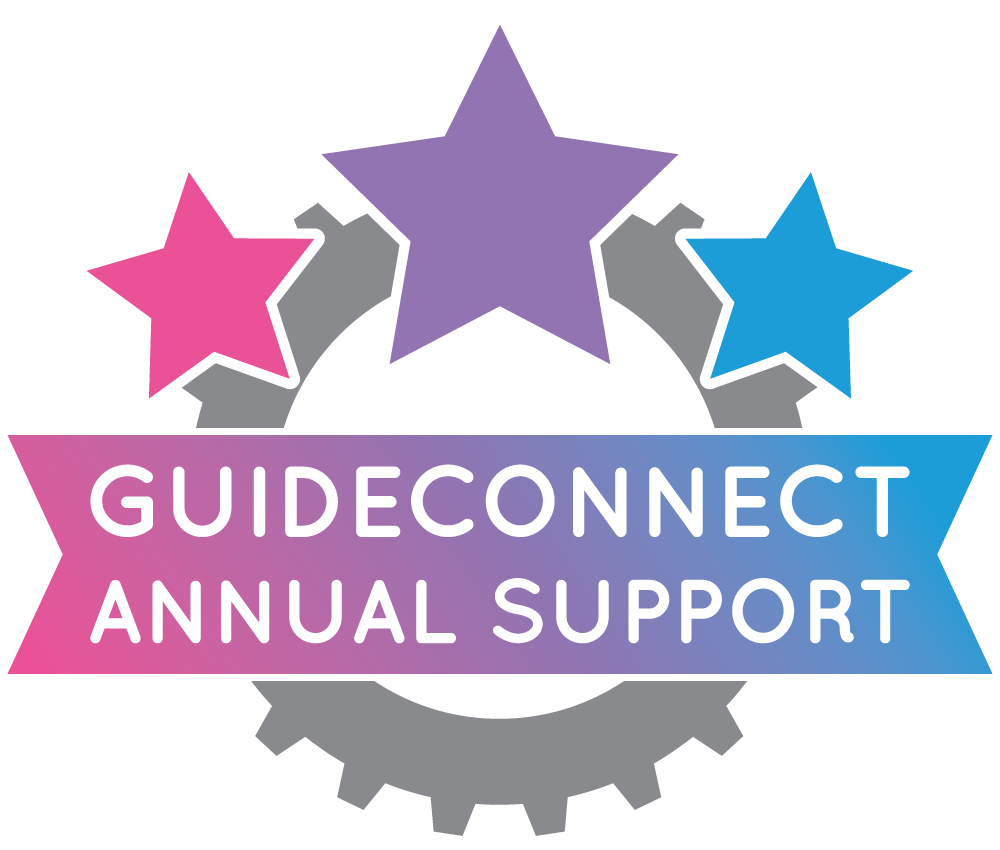 Getting started with GuideConnect couldn't be simpler. But for total peace of mind, every new GuideConnect customer receives 12 months of GuideConnect Annual Support, so you can be confident that expert help and advice is on hand when you need it. GuideConnect Annual Support includes:
Product support from our dedicated product support team
Phone our local support team
Book a call back (UK Only)
Email for advice or with your GuideConnect questions
Free updates for GuideConnect
Minor updates
New feature upgrades
---
Why do our GuideConnect users like Annual Support?
---
Help when you need it
There's no need to call on friends or family when you need help or advice with computer tasks. Phone our support team and they'll answer your GuideConnect questions. There's no such thing as a silly question – we're here to help.
UK based Support
Our support team are based in our Worcester (UK) HQ and are available, Monday to Friday, 9 to 5pm. You can even book a call back! We endeavour to contact all customers within 8 hours of their asking for help. Customers outside the UK are supported in their own language & time zone by our network of trusted local dealers.
Hassle free updates and upgrades - delivered direct to your computer
Your free GuideConnect updates and upgrades are delivered to you, first and direct to your device. With a GuideConnect Annual Support, there's no waiting for DVDs to arrive by post – your updates arrive via the internet!
Predictable and affordable
The first year of support and updates are included with every GuideConnect. Should you wish to continue to receive product support and regular GuideConnect updates, simply renew your Annual Support (GCAS) on the anniversary of your purchase.
---
Don't forget! All GuideConnect users also have access to all this free support and more:
---
FAQs
---
Support
Q. What support is included with GCAS?
A. Telephone, email and remote access support are included.
Q. What hours are the UK support team available?
A. Dolphin's GuideConnect support team are based in the UK and are available 9am to 5pm, Monday to Friday.
Q. How quickly do I get support with a GCAS?
A. We aim to respond to your support request within 8 working hours, but typically our support team will be helping you much faster!
Updates
Q. What updates are included in GCAS?
A. Any GuideConnect updates or upgrades that are released in the 12 months of your GCAS subscription. This may include a selection of minor tweaks and fixes to GuideConnect and possibly some new GuideConnect features.
Q. I'd prefer to receive my GuideConnect updates on DVD by post. Is that possible?
A. Yes. Just ask us and we'll send a DVD in the post.
Buying
Q. I am buying GuideConnect for the first time. Is the GCAS included?
A. Yes. All new purchases of GuideConnect include 12 months of GuideConnect Annual Support.
Q. What if I choose not to buy the GuideConnect Annual Support?
A. You'll stop receiving updates to GuideConnect and your access to our product support team will cease.
Q. What do I receive as proof of my ownership of GuideConnect Annual Support?
A. If you purchase a device with GuideConnect preinstalled, your GCAS details will be included on your delivery note. If you receive your GuideConnect licence electronically (with an unlock code via email) you will receive your GuideConnect Annual Support details by email.
Q. My GuideConnect is being funded. Can I also buy a 2nd year of GuideConnect Annual Support?
A. Yes, that's fine. You can purchase as many years of GuideConnect Annual Support as you like.
Q. Can I gift GCAS to a family member?
A. Yes, just call us up with their serial number and we'll do the rest!
Renewing
Q. My GuideConnect Annual Support is coming to an end. How do I renew?
A. Dolphin will contact you shortly before your renewal date to discuss renewing your GCAS. If you'd like to renew your GCAS before we contact you, that's also fine.
Q. My GCAS has expired/lapsed and my GuideConnect is out of date and now I'd like to renew. Can I?
A. As long as your GuideConnect is still the latest version, you can add the annual support. If your GuideConnect is an older version or needs updating, you'll need to upgrade GuideConnect before you can add the annual support.