Dolphin Transfers GuideConnect Veterans Affairs Distribution from EVAS to Boundless
Published:
Contact: [email protected] MJ Barry, Sales & Marketing Manager, North America
---
Princeton, NJ August 5th, 2021. Effective immediately, Dolphin Computer Access have signed a new distribution agreement with Boundless Assistive Technology in which Boundless will exclusively serve the Veterans Affairs of the United States. EVAS, Dolphin's previous sole distributor to the VA, will continue to support existing business through the end of September 2021.
EVAS Closes Up Shop
"It is with some sadness and great respect we end our relationship with EVAS upon news they are closing their doors. They are assistive technology pioneers and giants in our industry dating back to the late 70s. We have benefited from a great partnership with EVAS since 2007 that has impacted a countless number of veterans and their quality of life," remarked Steve Bennett, Dolphin's Managing Director. "EVAS has made a great contribution to an equitable society for people with disabilities. We wish Sara Saint Jean and her staff all the best in the next chapter of their lives."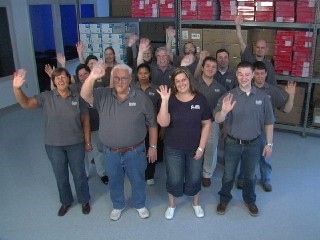 Founded in 1979, by Jerry Swerdlick, EVAS began creating holistic assistive technology solutions for people with a wide range of disabilities by assembling the first truly turnkey computer set-ups—computer, software, and peripherals—customized for the user. Their longstanding relationship with the Bureau of Veterans Affairs, and their work with people who have a range of disabilities, made for a perfect partnership with Dolphin Computer Access. Sara Saint Jean, Jerry's daughter, transitioned from VP to CEO at EVAS in 2018 when Jerry retired.
Sara Saint Jean provided the following statement related to the details of the EVAS closure, "The Covid-19 Pandemic and worldwide chip shortage have led to the unfortunate and difficult decision by EVAS to close. EVAS will remain open until December 24th, 2021 and will be fulfilling all outstanding orders to the VA. EVAS Technical Support for GuideConnect will remain available until September 30th, 2021, after which, Boundless Assistive Technology will transition to accept Technical Support for Veterans who were given VA issued GuideConnect that was originally purchased from EVAS." Sara encourages the VA to contact her directly with any concerns:
Sara Saint Jean
401.935.4124
Electronic Vision Access Solutions/EVAS
39 Canal Street, Westerly, RI 02891
800-872-3827
[email protected]
---

Boundless Assistive Technology Poised to Serve the VA
Boundless Assistive Technology (www.BoundlessAT.com) is an established assistive technology provider with over 80 years of combined personal experience in the assistive technology industry. They previously operated as a reseller under EVAS, and have been providing GuideConnect product, training, and technical support to the Bureau of Veterans Affairs for years. "BoundlessAT is proud to partner more closely with Dolphin. For over a decade our company has serviced VA locations throughout the United States in providing technology solutions, comprehensive support, and service to veterans. We are excited to bring these best-in-class capabilities to new VA locations and their veteran communities," stated Cristian Dumitru, Co-founder.

Boundless Assistive Technology located in Portland, Oregon and their staff provides customer service and support from 6:30 am to 5:30pm Pacific Time, Monday through Friday. If you are an office of the Veteran's Affairs and have questions or concerns, or you need to place an order, contact details are listed below:

Boundless Assistive Technology
7490 SW Bridgeport Road
Portland, OR 97224
www.BoundlessAT.com
1-866-606-8551
[email protected]
---
GuideConnect—User-friendly tech for people with sight loss. Stay independent, connected and entertained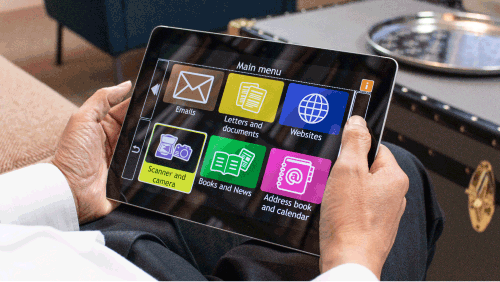 Use GuideConnect to send emails, make video calls, browse the web, read print, read accessible books, play games, listen to radio stations and more.
Available on a computer, tablet or through your TV.

Quick to learn with step-by-step menus.

Text and icons as big as you need on a large screen.

Turn on the voice to talk you through every task.

Easy-to-use with a remote control, keyboard, mouse, or touch screen.

Enter text and search the web using your voice.

2 hours free training included (UK and US only), plus support when you need it from Dolphin's knowledgeable team
Contact Boundless Assistive Technology for a demonstration, to ask questions or place an order.
866.606.8551