Dolphin continues to sponsor VIEW - the professional association of the vision impairment education
Published: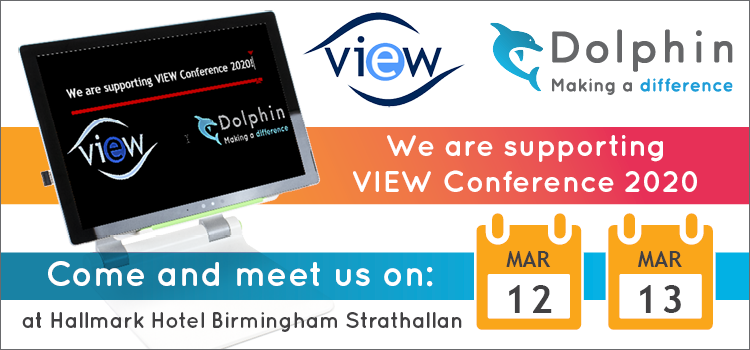 VIEW is a registered charity, which represents the interests and needs of children and young people with a visual impairment across the United Kingdom. VIEW is the Professional Association for QTVIs and membership is open to all those working to support children and young people with sight loss. This includes Heads of Service, Learning Support/Teaching Assistants or Technicians (Specialist VI), Mobility and Habilitation Specialists, plus retired and trainee QTVIs.
VIEW champions the specialist support given to improve the education experience and outcomes of children and young people with vision impairment – from the early years, through school, to further and higher education. VIEW provides a voice for members of the profession, communicating proactively with the Government including departments such as the DfES and the Training and Development Agency, and with a variety of other significant organisations such as RNIB.
Dolphin is delighted to continue to sponsor VIEW and to participate in the annual VIEW conference, the UK's main residential conference organised by and for everyone working with children and young people with sight loss.
Dolphin products are designed to help make the curriculum accessible to all learners:
Visit the Dolphin website to find out more or ask for more information about our Education products on 01905 754577.