Ultimate screen access for all your visually impaired students
Magnifier, screen reader and braille for Windows computers
With SuperNova Magnifier & Screen Reader, sight loss is no barrier to an education. 100,000s of visually impaired students across the world are already using SuperNova to: magnify their presentation notes, listen as they type, scan and read documents, download accessible textbooks and magnify their teachers' whiteboard.
No matter how many visually impaired students you are supporting, you can be confident that SuperNova Magnifier & Screen Reader can deliver their perfect blend of colours, magnification, screen reading and braille.
Download a free 30 day trial of SuperNova Magnifier & Screen Reader to try it for yourself.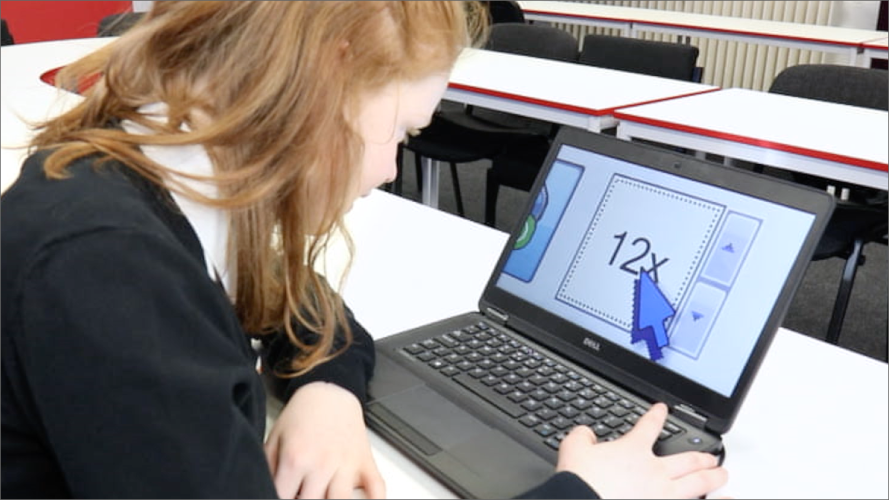 Summary
Crystal clear magnification and an intelligent screen reader in one solution, with SuperNova Magnifier & Screen Reader all your students can:
Create their perfect blend of magnifier, colours, speech and braille
Hear their characters and words announced as they type
Listen as their documents, presentations and emails are read aloud and described for accuracy
Wirelessly view and magnify the interactive whiteboard
Magnify class handouts with a document camera
Scan and read (OCR) class handouts and other paper documents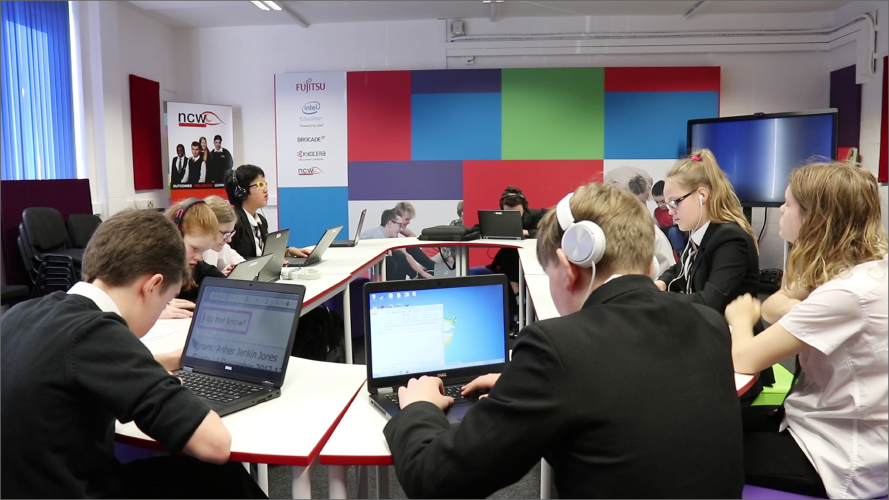 Ultimate Access for All your Visually Impaired Students
Whether your supporting one visually impaired student or hundreds, SuperNova Magnifier & Screen Reader enables and empowers learners of all ages, with every form of visual impairment.
Young leaners with mild sight loss, mature students with partial sight or graduates with total blindness, SuperNova Magnifier & Screen Reader can deliver their perfect blend of colours, magnification, speech, screen reading and braille.
Book a Video Demonstration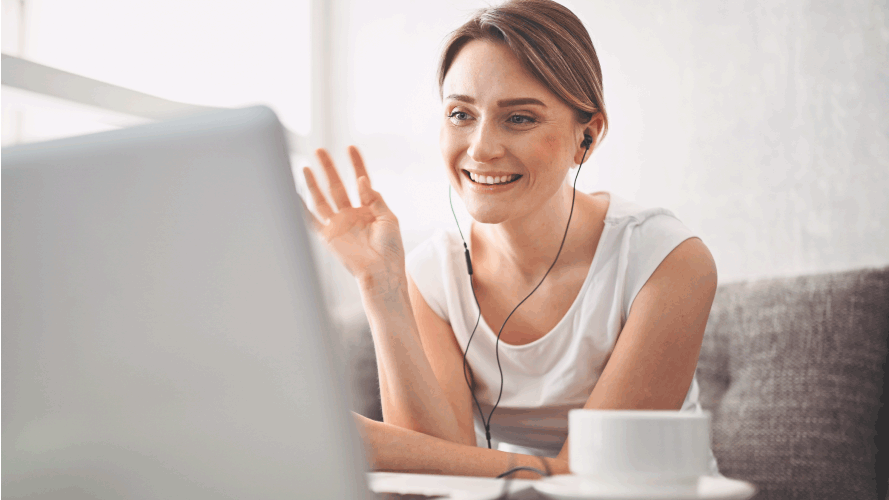 Considering SuperNova Magnifier & Screen Reader for your visually impaired students?
Why not book a guided tour via video call with our expert trainer Dave Salisbury, who will answer as many questions as you have.
There's no charge and it's super simple. All you need is a phone, tablet or a computer - no IT skills required!
Free Resources for DSA Assessors
Keeping on top of the latest solutions to support students with disabilities can be challenging. To help, we've compiled a useful collection of resources for Disabled Student Allowance (DSA) Needs Assessors to support students with visual impairments.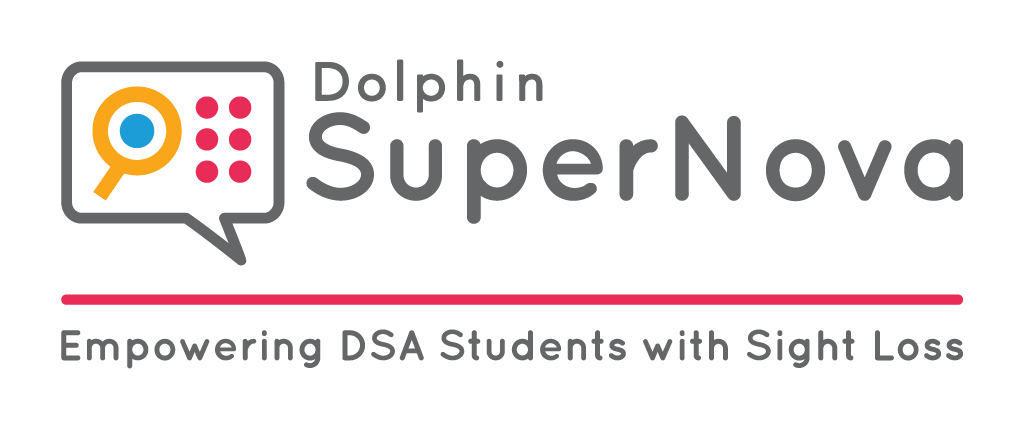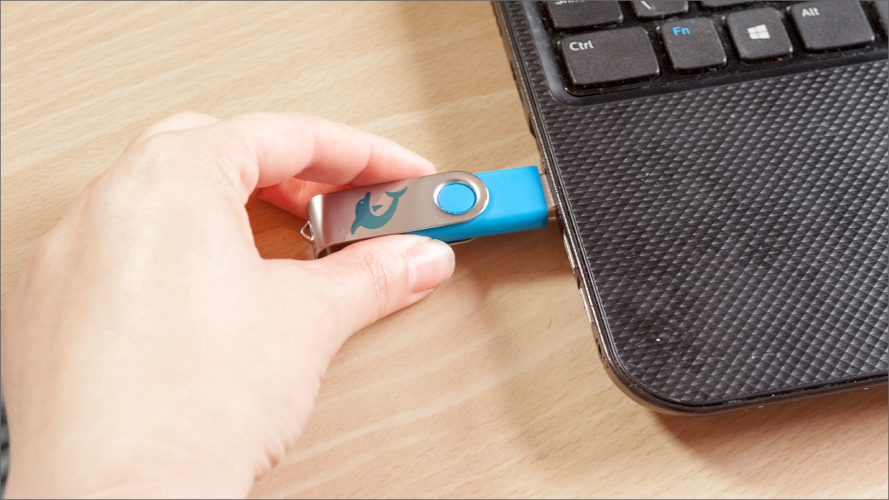 Summary
Choose SuperNova USB for instant magnification on any computer or Windows tablet!
Students can plug their SuperNova USB into any free USB port and experience instant access to their favourite SuperNova features, complete with their exact SuperNova settings.
Ideal for moving around school or college and when studying at home. With the SuperNova USB there is no hassle or set-up required!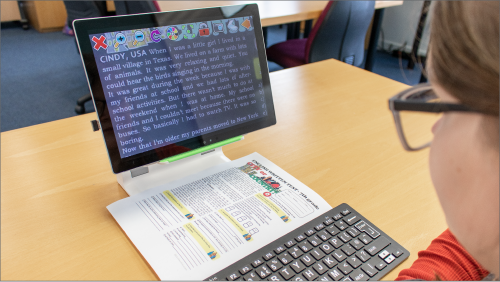 5 devices in 1
Connect & Learn has been designed for low vision students who need a portable video magnifier and a lightweight windows laptop. Unlike other popular sight loss solutions, there is no compromise. Connect & Learn is all these devices in one solution and delivers:
Digital video magnifier with scan and read
The world's best magnification on a full Windows 10 laptop
12.3" tablet with intuitive touchscreen magnification
Whiteboard magnifier
Accessible book reader
A portable and lightweight device, with a collapsible stand and carry bag

"It works best with the students. The feedback from students, families and their teachers that work with them is that they like it. That is works and it's robust. We have about 50 students using it across the county at the moment."
John Rous Milligan, Norfolk Virtual Schools, Sensory Support

"My eye condition changes all the time depending on the light and how tired I am. My IT teacher told me about SuperNova. Changing the colours and making things bigger on screen makes a huge difference to using a computer like everyone else."
Amy, New College Worcester

"I've been using SuperNova for about a year now. When I didn't have it I used to get lots of headaches... I like the red mouse and I like the magnification"
Olivia, Partially Sighted Primary School Student
Technical Information & More
Technical Information
---
Customer Stories
---