Products for Education
If your students have a vision or reading impairment, then equal access to learning materials will be your priority. It may feel impossible to successfully cater for the full range of requirements. Dolphin products are designed to help make the curriculum accessible to all learners.
---
Magnification & speech for Windows
Magnification, speech or braille, choose the SuperNova edition to suit your students.
Classroom-ready study package for low vision students
Windows laptop, tablet, magnifier, and portable video magnifier all in one.
Free reading app for dyslexia or visual impairments
The easiest way to browse, download and read text books from accessible libraries.
---
Empower your students to ...
---
Magnify the Whiteboard
With SuperNova's Connect & view feature, low vision students can magnify the whiteboard, no camera required!
Explore SuperNova Connect & View
Listen to Textbooks
Blind, low vision, dyslexic, ASD and students with other disabilities can browse, download a read accessible textbooks with EasyReader.
Explore EasyReader
Scan & Read Paper Documents
With Connect & Learn students can scan & read paper documents as they're handed out in class.
Explore Connect & Learn
---
Popular with Education Professionals ...
---
Free SuperNova for Student Home
Buy a SuperNova licence for school & we'll match it with a free licence for the same pupil to use at home!
Home & School Licence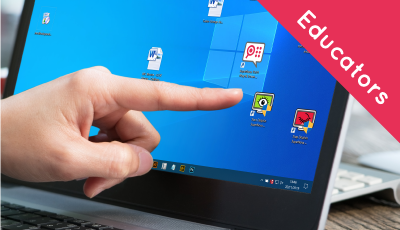 Free Whiteboard Wizard App
Download the free app & low vision students can effortlessly connect to the whiteboard - no cables & no cameras.
Download the free app
SuperNova Upgrades for 3 years
Disabled Student's Allowance (DSA) funded students that purchase SuperNova now receive 3 years of free SuperNova upgrades.
DSA Funded Offers
---