SuperNova 20.02 now available
Published:
Free update now available for all SuperNova 20 users.

To continue the theme of 'enjoy reading' from SuperNova 20, the update to 20.02 includes a newly designed Doc Reader, along with additional fixes and improvements.
Find out what's new in SuperNova 20.02, and learn how to update or try SuperNova 20.02 free for 30 days.
---
What's new in SuperNova 20.02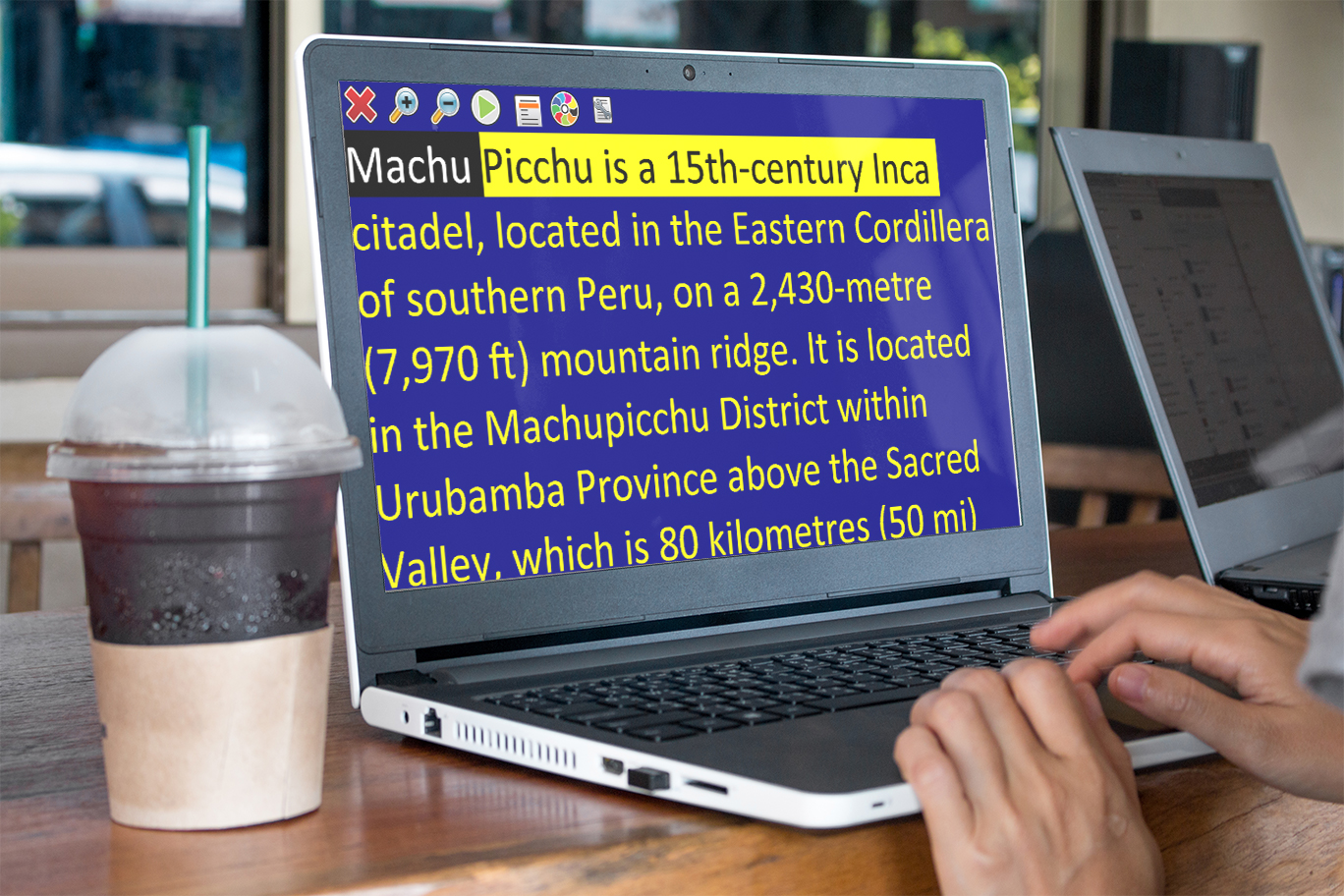 New and improved Doc Reader
SuperNova 20.02 includes a newly designed Doc Reader. This enables people who are blind or partially sighted to read text from documents, emails and web pages comfortably.

With the Doc Reader, you can:
Open text from any document, email or web page using a single key press – your text will open from the current cursor position.

Increase or decrease the text size and apply a colour scheme

Choose how the text is displayed: wrap the text across multiple lines or display on a single line across the Reader.

Read the text on the screen, or use the Play button to listen to the text read aloud.
---

Improvements to Connect & View
Viewing text from a document camera or interactive whiteboard is more intuitive with the latest improvements to Connect & View.
SuperNova 20.02 includes options to:
Choose a specific mouse pointer to use in Connect & View.

Move the mouse pointer freely between the viewer and another application, such as a document.
This option makes it easier to make notes at the same time as reading text from the camera or whiteboard.
---
Update your version to SuperNova 20.02
The update to version 20.02 will be rolled out to all SuperNova 20 customers over the next few weeks.
Existing customers will receive a message when they start up SuperNova to notify them when their 20.02 update is available.
If you would prefer not to wait, SuperNova 20 customers can update at any time by installing a trial of SuperNova 20.02 from the Dolphin website.
---
Try SuperNova 20 for free
30-day trials of all editions of SuperNova are available to download now.
Product support is included for all customers during the free trial.
If you would like to buy or upgrade to SuperNova 20, please contact your local Dolphin office or Dolphin dealer.
---
Important information for Windows 7 users
Following the release of SuperNova 20, SuperNova no longer supports the Windows 7 operating system.
SuperNova may continue to run and function on Windows 7. However, as the product will no longer be tested on Windows 7, we regret the Dolphin team is not able to fix issues that occur on devices running this operating system.