Screen magnification for people with low vision
Choose the world's best screen magnifier for Windows. SuperNova Magnifier has crystal-clear magnification that enables you to easily browse websites, email your contacts and read printed letters.
SuperNova Magnifier can enlarge and enhance everything on screen. Choose high-contrast colours, large mouse pointers and highlights to help you track and navigate each page.
Advanced yet intuitive, SuperNova Magnifier is flexible and easy to use. It enables you to split your laptop or computer screen – so it's half magnified to see details, and half standard-size to keep perspective. You can also zoom in for total clarity on detailed tasks.
You can also add a document camera, to magnify and view letters and other printed articles on screen.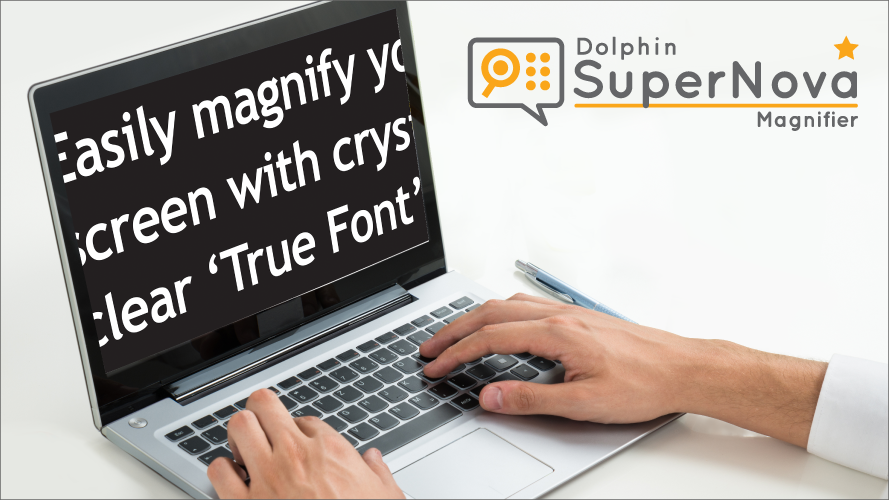 Summary
Crystal clear magnification and high contrast colour schemes
8 magnifier views including full screen, split screen and magnifying glass
Magnify across multiple monitors
The best touchscreen magnification for Windows
Hundreds of large mouse pointers to choose from
High contrast focus highlights for the mouse pointer, cursor, word, line and more
Connect a camera and view magnified documents and pictures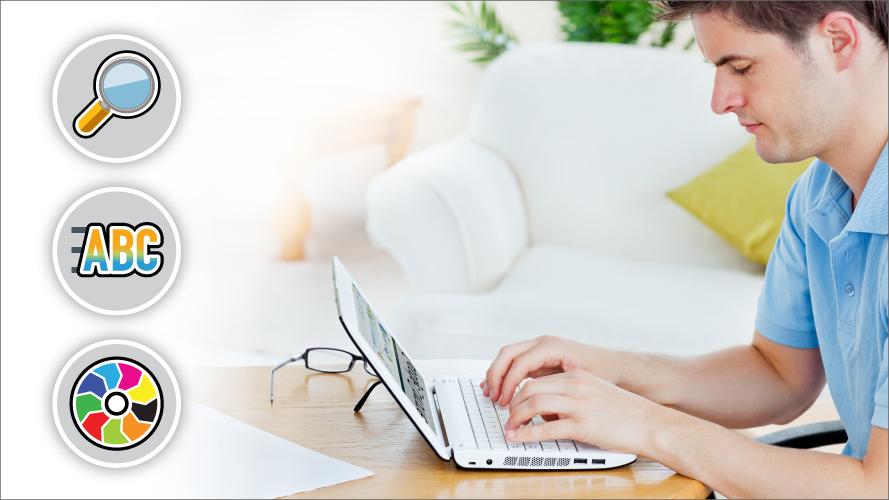 Perfect for People with Low Vision
No matter what your eye condition, SuperNova Magnifier makes everything crystal clear and easy to read.
Enlarge text and images to just the size you need
Enhance contrast with a colour scheme and highlights that perfectly suit you
Super easy-to use, choose your perfect Magnifier settings, then sit back and let SuperNova take the strain while you focus on the task in hand
Book a Video Demonstration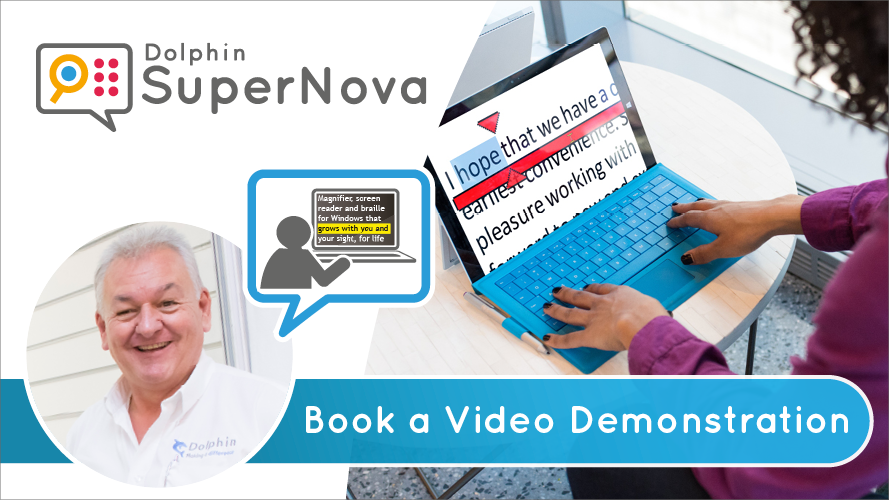 Think SuperNova Magnifier might be for you? Or someone you know and support?
Why not book a guided tour complete with live video and Dolphin's Dave will answer as many questions you have.
There's no charge and it's super simple. All you need is a phone, tablet or a computer - no IT skills required!
SuperNova Large Print Keyboard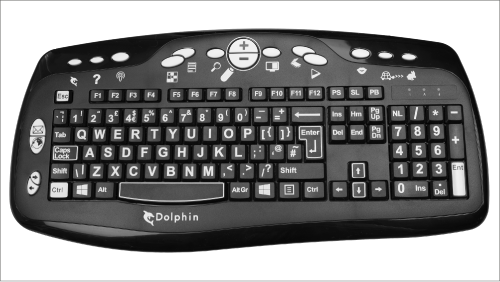 Summary
High contrast, large print keys
18 easy to locate, tactile 'Quick Buttons'
Fewer hotkeys to remember
Ideal for both novice and experienced keyboard users
Available in UK and US keyboard layouts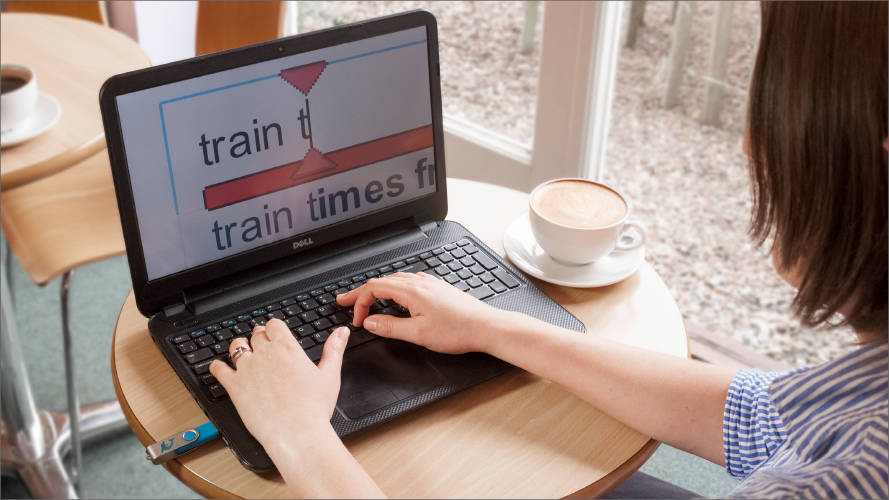 Summary
Choose SuperNova USB for instant magnification on any computer or Windows tablet.
Simply plug the SuperNova USB into any free USB port and experience instant access to your favourite SuperNova features, complete with your exact SuperNova settings.
No hassle or set-up required!



"Big learning curve today. Attempted my first power point presentation ever. Could not have done it without #SuperNova"
@saheaton
"SuperNova is a significant breakthrough especially for partially sighted people buying new Windows PCs. Having SuperNova's excellent colour and size options is a huge improvement over the basic Windows Magnifier for students and professionals with sight loss."
Steve Griffiths, RNIB
"I was introduced to SuperNova by the RNIB. I remember the first time SuperNova was demonstrated to me; I couldn't believe it, I could read again. SuperNova saved my life. It gave me back my freedom."
Richard Bernard, Author & Retired Social Worker
Technical Information & More