SuperNova and ScreenReader v22 available now
Published:

Introducing True Font magnification in Microsoft 365 and Office 2021
SuperNova 22 introduces the world's sharpest True Font magnification for the latest releases of Microsoft 365 and Office 2021. The upgrade also includes:
Sound Splitting to help users multi-task when using speech.
Improvements for scanning and reading PDF documents.
Support for Physical Braille mode in Microsoft 365 and Office 2021.
Additional fixes and improvements.
The world's sharpest magnification in Microsoft 365
People with low vision can now benefit from cutting-edge True Font magnification in the latest releases of Microsoft 365 and Office 2021.
While standard magnification can make text appear pixelated or fuzzy, SuperNova True Fonts sharpens on-screen text so it appears perfectly smooth even at the highest magnification levels.
"We're committed to providing the best experience for the programs our customers use at school, in the workplace and at home. With True Font magnification now available in Microsoft 365, people who are partially sighted can view text in their documents, emails, presentations and spreadsheets with absolute clarity."
Steve Bennett, Managing Director at Dolphin
From the release of version 22, True Font magnification is now enabled by default for people using Microsoft 365 current channel and Microsoft Office 2021 versions of Word, Excel, Outlook and PowerPoint.
SuperNova users can also continue to benefit from True Font magnification in:
Microsoft Office 2013, 2016 and 2019.
Windows Desktop and Windows File Explorer.
SuperNova Control Panel.
Visit the Dolphin knowledge base for technical information about which channels and versions of Microsoft 365 are compatible with SuperNova True Fonts.
More new features available in SuperNova 22
Further improvements available in SuperNova 22 include:
Sound Splitting. This enables you to multi-task by sending the speech to one earphone while you listen to a video call, music or Podcast through the other.
Scan and open PDFs in the Doc Reader, directly from File Explorer.
Physical Braille Mode in the latest release versions of Microsoft 365 and Office 2021.
Free subscription to EasyReader Premium for SMA holders.
Improvements for the Connect & View and Scan & Read features.
Read a complete list of what's new
Version 22 includes a range of additional fixes and improvements to enhance your experience with SuperNova and Dolphin ScreenReader. Read a complete list of what's new on the Dolphin website.
New in SuperNova 22 New in Dolphin ScreenReader 22
Magnification and screen reading you can rely on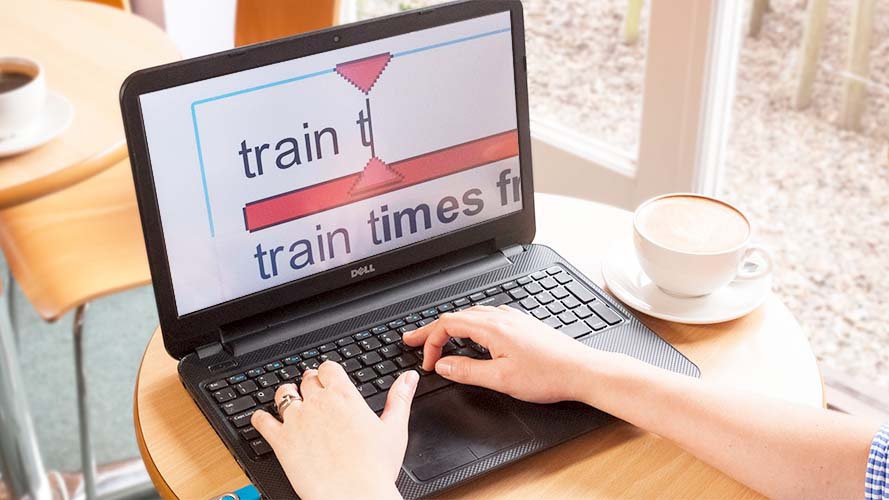 SuperNova 22 continues to build on Dolphin's reputation for delivering reliable and intuitive magnification and screen reading for Windows. Here's why blind and partially sighted people around the world choose SuperNova at work, in education and at home:
Responsive and reliable.
SuperNova is designed to use a minimum of system resources and it works with Intel graphics cards that come as standard with Windows tablets, laptops and PCs. This means you do not need a high-spec laptop or PC in order to benefit from reliable magnification and screen reading.
Intuitive touch screen magnification.
With SuperNova, people with low vision can use the very latest Windows touch screen tablets, laptops and monitors with ease. You can pan and explore the screen with one finger, zoom in using two fingers, and open more options using a three-finger tap.
Read print with support for a range of cameras and scanners.
SuperNova supports a range of web cams, document cams and specialist CCTV devices. This means you can view printed text on your screen with magnification and high contrast colours. Speech editions of SuperNova also include a scan and read facility so you read printed text independently.
Magnification across multiple monitors and high-resolution screens.
Use SuperNova to magnify across one, two or as many monitors as you need. You can choose to stretch an application across multiple screens or magnify different applications on different monitors. SuperNova also provides clear magnification on high resolution displays, including 4k monitors.
Instant magnification and speech with SuperNova USB.
Ideal for people who need to use SuperNova across a range of devices. Plug SuperNova USB into a Windows device to explore the screen instantly with your magnification and screen reading preferences.
Upgrade to SuperNova 22
The upgrade to SuperNova 22 is now available in 30 languages and will be rolled out to existing customers over the next few weeks.
Customers who have an active Software Maintenance Agreement (SMA) will receive a message when they start up SuperNova to notify them when their 22.01 upgrade is available. This message will also include an option to install the upgrade.
Once installed, software licences of SuperNova 22 are automatically registered and ready to use. Users will not need to enter any new codes to register their software licence.
SMA holders who purchased their software directly from Dolphin will also receive confirmation of their upgrade to version 22 via email.
If you use SuperNova but do not currently have an active SMA, you can upgrade to SuperNova 22 by contacting your local Dolphin office or Dolphin dealer.
Explore SuperNova
SuperNova is a range of magnification and screen reading software for people who are blind or partially sighted. Discover how SuperNova can help you succeed at home, at work and in education.
Free 30-day Trial
30-day trials of all editions of SuperNova and Dolphin ScreenReader are available to download and are open to everyone. Product support is included for all customers during their trial.
Dolphin Blog
Looking for help and advice on assistive technology? Explore the Dolphin Blog to discover how assistive technology is helping people with sight loss around the world to succeed in education, at work and at home.